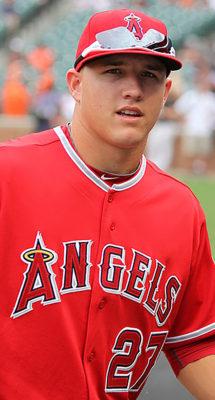 Thanksgiving. That wonderful time of year when families across the United States gather for delicious turkey, dad jokes and awkward conversations about politics. Beyond the desserts and discussions, Thanksgiving is also a time to celebrate the blessings in our lives — to give thanks. While football is the traditional Thanksgiving sport, I believe baseball fans have a lot we should be grateful.
In the spirit of Thanksgiving, here are seven reasons I am grateful for baseball this holiday season.
1. The 2017 World Series
The 2017 Fall Classic was one for the ages. The Houston Astros beat the Los Angeles Dodgers in a decisive Game 7, capturing their first championship in franchise history. The two powerhouse teams combined for a record 25 home runs, and series MVP George Springer cranked five homers for his 'Stros. Two games went into extra innings, including a five-hour and 17-minute, 10-inning Game 5, in which seven different players went yard.
The series was wild from start to finish. It was exciting, unpredictable and full of young, fresh talent. It was one of the best World Series of all time. Just try and tell me baseball is boring. I dare you.
2. Young stars
Speaking of young talent… Major League Baseball has a bounty of young, rising stars. Mike Trout, Bryce Harper, Kris Bryant, Manny Machado, Nolan Arenado, Mookie Betts and the 2017 American League Rookie of the Year Aaron Judge are all 26 or younger. Raise the bar to 29 and under, and you have AL MVP Jose Altuve, Clayton Kershaw, Chris Sale and National League MVP Giancarlo Stanton.
This new generation of superstars makes baseball fun. While bidding farewell to the David Ortiz's and Derek Jeter's was hard for fans, they handed the reins off to a highly capable and profoundly talented bunch of ballplayers. This impressive wave of legends-in-the-making will keep baseball enriched and thrilling for years to come.
3. Good leadership
While I have not agreed with every move that MLB Commissioner Rob Manfred has made in his nearly three years on the job, I am nevertheless grateful that baseball is in good hands. Manfred has made vast improvements to the sport, from working out the kinks of instant replay to setting the tone with a clear no-tolerance policy on domestic violence. He's respected, intelligent and surrounded by competent baseball people like Chief Baseball Officer Joe Torre.
Love him or hate him, baseball fans ought to be thankful that our commissioner is anybody, but Roger Goodell.
4. Power surge
As we saw in the World Series, we are witnessing unprecedented power in MLB. In 2017, baseball fans watched in awe as Stanton demolished 59 homers and Judge had 52 of his own. While speculation about juiced balls consumed the playoffs, one thing is clear: the more power, the better. Games are more exciting with towering bombs, bat flips and back-and-forth lead changes like we saw in the World Series. We seem to have exited The Steroid Era, but the incredible power is here to stay. And it's awesome.
5. The Hot Stove
Although the temperature has dropped, the baseball Hot Stove is heating up and baseball fans have much to look forward to this offseason. From trade rumors to big free agent signings, the winter is anything, but dull in baseball. Will Stanton be traded? Which big bat will the Sox pursue? Where will two-way Japanese superstar Shohei Otani land? Regardless of the answers to these questions, and many more that baseball executives will attempt to answer in the coming months, it's bound to be a dramatic offseason.
6. Incredible pitching
Watching a game with countless home runs is fun, don't get me wrong. But to me, nothing beats a pitcher's duel and in today's game, we are blessed with superstar pitchers aplenty. Boston fans have been graced by the presence of Chris Sale, and all sports fans marvel at the talent of Clayton Kershaw.
Watching Kershaw pitch is a spectacle. It's must-see entertainment. At only 29 years old, he's got plenty more in the tank. My only grievance is that I have yet to see the future Hall-of-Famer in person. He encapsulates the art of pitching. He doesn't throw, he paints.
7. Baseball. Need I say more?
Last, but certainly not least, I am grateful for all that baseball gives us. It is a game steeped in history, and it elicits joy and camaraderie like nothing else. It is more than a sport; baseball is a culture. Baseball brings people together in ways that few other societal institutions can. Just ask a Houston fan what winning the World Series meant after the devastation of Hurricane Harvey. I am still in awe of the Boston Strong movement following the Boston Marathon bombing in 2013. Baseball is more than homers and strikeouts. It breeds hope, and cultivates passion and community for fans. It is the greatest game in the world. And I love being able to call myself a baseball fan.
So, what are you grateful for this Thanksgiving?