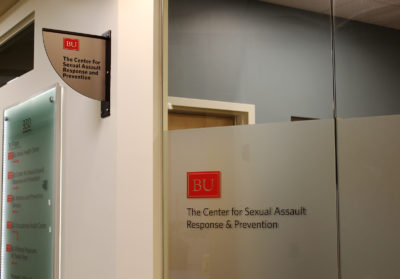 Massachusetts State Auditor Suzanne Bump released an audit Thursday showing the Department of Children and Families failed to report several cases of abuse against children under its jurisdiction.
Over the two-year audit period from January 2014 to December 2015, a total of 19 incidents of abuse and neglect of children in the DCF's care were not formally reported to the Massachusetts district attorney's office. Affecting 22 children, the unreported incidents included cases of rape, sexual abuse by a DCF-contracted employee, multiple accounts of sexual abuse by family members and various occurrences of physical abuse, according to the audit.  
The DCF not only failed to report these incidents to the Office of the Child Advocate, an independent oversight agency for the DCF, but also to the state's district attorney's office, which would have been responsible for carrying out further investigation, according to the audit.
Bump has since called for the DCF to consider the sexual abuse of children under their care a "critical incident," a designation which the audit found was left out of several DCF incident reports that included instances of rape, according to a press release from Bump's office.
Melinda Gushwa, a professor of social work at Simmons College, explained the struggles the DCF is going through, including the department's understaffing, is a problem on the national level.
"Most child welfare agencies across the country are struggling with an over-burdened workforce – this will always result in missing signs/symptoms of maltreatment and risk factors," Gushwa wrote in an email. "Some state agencies are experiencing an upswing in child maltreatment fatalities as well."
Gushwa said communication — an issue which was highlighted in the audit, especially between the DCF and the OCA — is an area that needs to be improved on.
"The audit revealed many challenges with lack of communication — between DCF workers, children and care givers/treatment staff, and between DCF and medical professionals," Gushwa wrote. "Communication is definitely a challenge within the agency."
Joanna Almeida, a professor of social work at Simmons College, said although she did not have information on this specific audit, she believes there is a definite problem within the department if confirmed cases of abuse are not getting reported.
"It sounds like they are trying to cover something up," Almeida said. "I don't know why they would want to cover that up. [The state's] goal is to reduce the rates of child abuse and neglect."
Almeida said the state should focus on determining the prevalence and extent of the issue to properly gauge its response.
"We need to get an accurate count of how many kids are actually being abused or neglected to allocate resources and to understand how big of a social problem we are dealing with," Almeida said.
Several Boston residents said the problems discovered in the audit are problematic and the DCF should be held accountable.
Amanda Lee, 26, of Back Bay, said although there might be an explanation as to why the DCF didn't report the incidents, it's inexcusable to let this abuse continue.
"I am sure there are a lot of unfortunate reasons why [this situation] is happening, but it is definitely an issue," Lee said. "[The] DCF might be understaffed, but it is something that should be addressed and they should be held accountable."
Allison Boudreau, 23, of Brighton, said the DCF needs to be held accountable because without accountability, nothing will change.
"They are supposed to be [the people who] turn to when they want to report something and for them to not be doing their jobs, somebody has to be held accountable," Boudreau said. "These kids are depending on us and if we are not holding the people who are supposed to help them accountable nothing will change."
Emma Mcafee Hanh, 26, of Brighton, said this situation is heart-breaking, and she thinks it should be considered a privilege to work with children.  
"Dealing with one of the most vulnerable groups of individuals in the world, young children, especially young children with no families to advocate for them — that's one of the most important jobs we have in this society," Mcafee Hahn said.