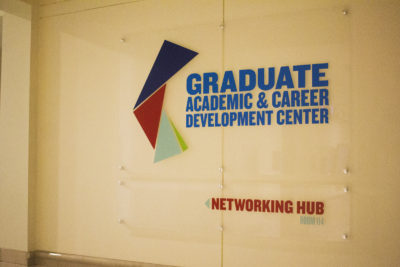 Boston University's Office of Graduate Affairs is expanding Ph.D. student benefits and resources this year, introducing several changes, including a three percent increase to the stipend rate for Ph.D. students on the Charles River Campus beginning next fall, according to Associate Provost for Graduate Affairs Daniel Kleinman.
Additional changes include a Ph.D. summer internship program for students studying humanities and an increase in the resources available for Ph.D. students with children.
BU currently operates under a full-funding model for Ph.D. students. Based on this model, every student who is accepted into a Ph.D. program on the Charles River Campus is guaranteed a five-year stipend, tuition, health benefits and other relevant resources.
The new changes planned for Ph.D. student benefits are structured to expand upon the resources already available through the full-funding model. Kleinman said there were many motivations that led up to expanding Ph.D. student benefits.
"In an ideal world, you want to provide students support so that they're able to get the best education possible and they are able to take the most possible advantages from being here," Kleinman said. "[This] would include doing research and so on, opening up a broader sense of opportunity for these students."
Kleinman, who recently began working at BU from the University of Wisconsin, said he introduced several new ideas to the department in the last year. He said his experiences in Wisconsin helped him look at BU's situation with a fresh perspective, allowing him to bring in ideas that have been successfully implemented at other universities.     
"We're competing with other universities for these students," Kleinman said. "And the better benefits we can provide to these students — the more programming we can provide for these students that is co-curricular, in addition to their curriculum — the better we're going to be able to recruit students."
Will Koch, a fourth-year Ph.D. student studying computer science, said he was in favor of the new changes because they would help improve students' quality of living and the quality of their work.
"Right now, we're basically getting paid just enough to get by in Boston, so any increase in our stipend would definitely help a lot," Koch said.
One of the biggest new opportunities is the Ph.D. internship program, created through a joint initiative between Kleinman and the Center for the Humanities at BU.
Susan Mizruchi, the director of the BU Center for the Humanities, said the changing nature of work in society signaled that it was time to adjust what the department has to offer to Ph.D. students.
"Even my best students end up in non-academic career paths, not necessarily involuntarily, but because those seem most exciting to them," Mizruchi said. "They seemed to offer the best prospects to them of having both substantial careers and good economic compensation but also just doing exciting intellectual work."
Mizruchi said the department hopes interns learn from their experiences the kinds of skills they have been developing at BU.
Some BU students said they were concerned about the fact that the decisions to expand Ph.D. benefits were made after a group of graduate students decided to come together to form a union.
Roland Welter, a graduate student studying mathematics, said he believed these changes might have negative connotations.
"In 2015, the National Labor Relations Board [said] grad students can form unions and win contracts to have stable work environment with stable benefits," Welter said. "This increase in benefits seems to me as a diversionary measure to discourage us from forming a union."
Other students said that regardless of the intentions behind them, the changes present several new opportunities to the Ph.D. students who wish to make use of them.
Katie Kao, a graduate student studying psychology, said she sympathizes with Mizruchi's point of view and that she thinks the benefit expansions could give potential interns more applicability if they wanted a career in a field outside of academia.
"It's hard, because I know just from being in my PG program that there's not a lot of free time," Kao said. "A lot of our time goes to research, so it's hard to find those opportunities, so it's nice if BU provides the resources and it helps [Ph.D. students] get more real-life experience."