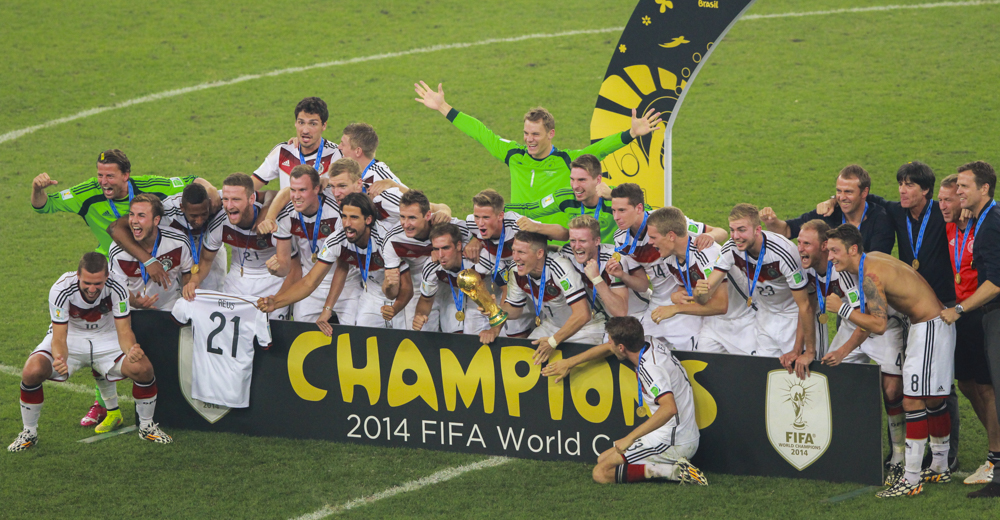 Boston was included as one of the 23 host city candidates in the United States, Mexico and Canada "United Bid" for the 2026 FIFA World Cup.
Even though Gillette Stadium, the field where the game would occur if Boston was selected, is in Foxboro, Boston would still be considered the host city. Gillette was included in the list of 23 stadiums that are currently entirely built and have a capacity of more than 68,000 people out of each of the selected cities.
The United Bid, submitted to FIFA Friday, is projected to accumulate around $2.1 billion in revenue, according to a release by the U.S. Soccer Federation. The cities included in the bid represent the "most comprehensive and far-reaching hosting strategy ever developed for a mega-sporting event," according to the release.
Matthew Drouin, 31, of the North End, said as a long-time soccer fan, he would be extremely excited to attend the FIFA World Cup if it was held in Boston.
"It would be an awesome experience to be able to go to that," Drouin said. "It's a lot easier to go to than Russia, so personally, as a soccer fan, I think it would be great."
However, several Massachusetts residents raised concerns about why they do not think it is a good idea for Boston to be a host city.
Garret Brinkerhoff, 66, of Cambridge, said while it might be great idea, one must consider if hosting such an event aligns with Boston's "attitude."
"Boston is kind of a parochial place, you know, kind of insular," Brinkerhoff said. "… There's all kinds of special interests in Boston that I think might make … cooperation with larger entities, so as to speak, difficult."
Geoffrey Wilkinson, a professor in Boston University's School of Social Work, said that while there are a lot of positives associated with hosting such major events, they often come at the cost of something else. As a potential host for the 2024 Olympics, Boston has been through this process before, and rarely, community stakeholders had a say in how that bid was carried out, he said.
"A very important issue, and one that arose in consideration of the Olympics in Boston, are there opportunity costs for other social investments that could be made?" Wilkinson said. "And you know, we're talking about hundreds of millions, or maybe even billions, of dollars of investments for these major events and that begs the question about what if the money was spent in other ways in a community?"
Wilkinson also mentioned the importance of considering the risk associated with the event, including who assumes the risk and who obtains the benefit for large events such as this. Typically, promoters look for and often receive major public investments to finance these events, he said.
"That's not to say that it shouldn't happen, but we should have a public transparent discussion about what cost is the public — the taxpayers — expected to assume and where do the benefits of the activity accrue?" Wilkinson asked.
If the United Bid is selected, the proposed 23 cities will be reduced to a final 16 to be the hosts, according to the release.