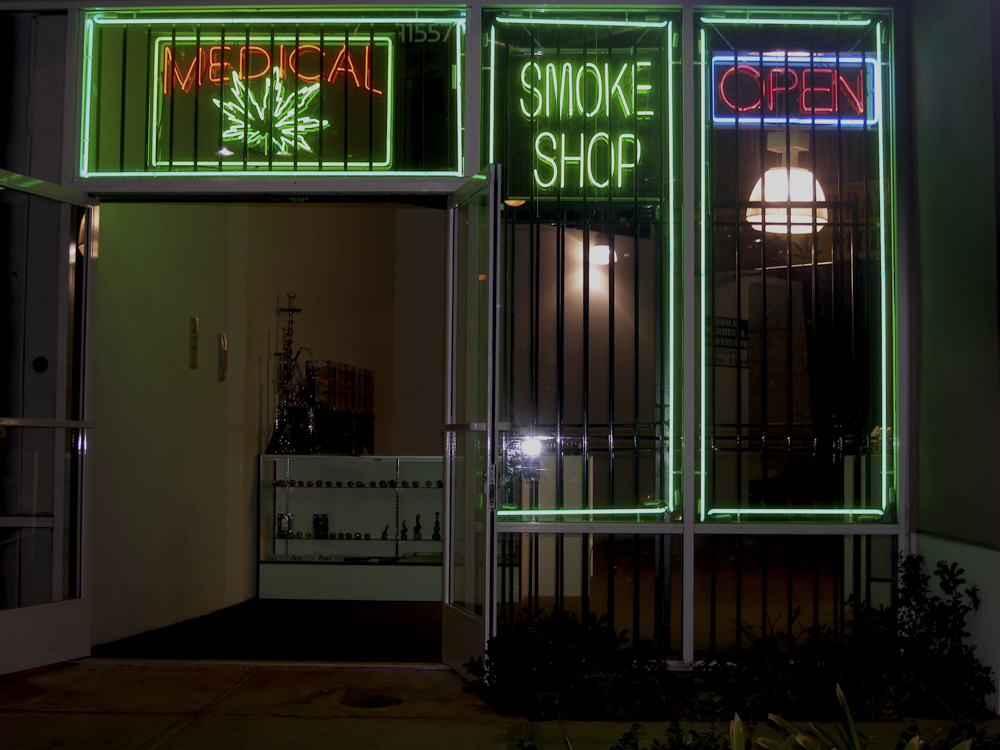 The Boston Planning and Development Agency voted that retail marijuana stores should have buffer zones to ensure marijuana dispensaries do not cluster neighborhoods on March 15.
The establishments should be placed at least half a mile, or 2,640 feet, from another marijuana establishment. For pre-existing public and private K-12 schools, the cannabis locations are required to be at least 500 feet away, unless the town in which these properties are located adopts a law that modifies this requirement, according to the proposal.
Several pro-marijuana organizations oppose the BPDA's zoning proposal, including the Massachusetts Recreational Consumer Council, Cannabis Society and the Marijuana Policy Project.
Kamani Jefferson, the president of the MRCC, said although these zoning laws are important to preserve public health and safety, he doesn't believe they need to be as restrictive as they are.
"There is still stigma and fear going into this proposal that is making it seem like it is a super dangerous thing — it's a plant, it has been here for thousands and thousands of years and many people consume it, many people use it in the city of Boston," Jefferson said.
He said he believes the process should be open to the public so the community can have more of a say and allow advocates and researchers who have experience with cannabis can provide their opinions. Jefferson suggested having a marijuana committee outside of BPDA to allow citizens to get more involved.
"Boston voted, I think, 62 percent 'yes' on this, so there's some stakeholders involved in the city of Boston," Jefferson said. "There are some community members who would like to be involved because the city of Boston will be very affected by this decision. Those people who will be affected need to be at the table when these decisions are being made."
Jefferson said he thinks prohibition is not working and the only way to battle the stigma and fear people attach to marijuana is through education.
Michael Latulippe, the co-founder and president of the Cannabis Society, a country and social club dedicated to marijuana, said he thinks these buffer zones could be detrimental to the city.
"If we only have businesses that are owned by these well-funded medical people because the city's buffer zones prevent any Economic Empowerment Priority Applicants from working in the city, then I will suggest that the City of Boston has failed [its] citizens," Latulippe said.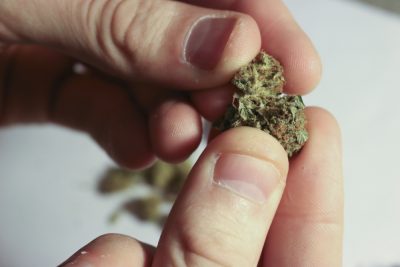 As the president of the Cannabis Society and the development director for Massachusetts Patient Advocacy Alliance, Latulippe wrote in an email that he has been dealing with the opposing views and has heard the fears people have about weed for a long time, which he feels triggered this buffer zone.
"The organization I work for, Massachusetts Patient Advocacy Alliance, filed an open meeting complaint on the development of this buffer zone and I absolutely do not support it," Latulippe wrote. "It will prevent economic empowerment priority applicants from being able to apply in the city because the entire city is already dominated by five medical marijuana dispensaries."
Latulippe wrote that he believes the free market should dictate where cannabis establishments should be located with demand of supply.
Latulippe also wrote that there could be a variety of stores different from the common storefront shop.
"The traditional marijuana package store model like we have seen in Colorado is only one of many types of cannabis retail businesses possible," Latulippe wrote. "Appointment-only retailers, social consumption retailers in 2019 and many more small business models we have never seen emerge are now possible in Massachusetts."
This type of buffer zone pretends that there is only one type of cannabis retailer possible, Latulippe wrote, and ignores the numerous possibilities for new business models and how innovative the marijuana community is.
Just like Jefferson and Latulippe, Jim Borghesani, the Massachusetts spokesperson for the Marijuana Policy Project, said he finds the buffer zones to be unnecessary and thinks that the market should determine where these dispensaries are located.
"We don't support this proposal, there are not buffer zones around liquor stores, there are not buffer zones around pharmaceutical selling stores such as CVS or Walgreens, so it is a double standard that they would place buffer zones around cannabis selling establishments," Borghesani said.
If anything, Borghesani said that cannabis should be zoned similarly to how alcohol is currently zoned in Massachusetts because they are both intoxicating substances.
CORRECTION: A previous version of this article misattributed a quote to Kamani Jefferson when it Michael Latulippe who had emailed the quote. One of Latulippe's quotes was incorrectly transcribed. An updated of this article reflects this correction.