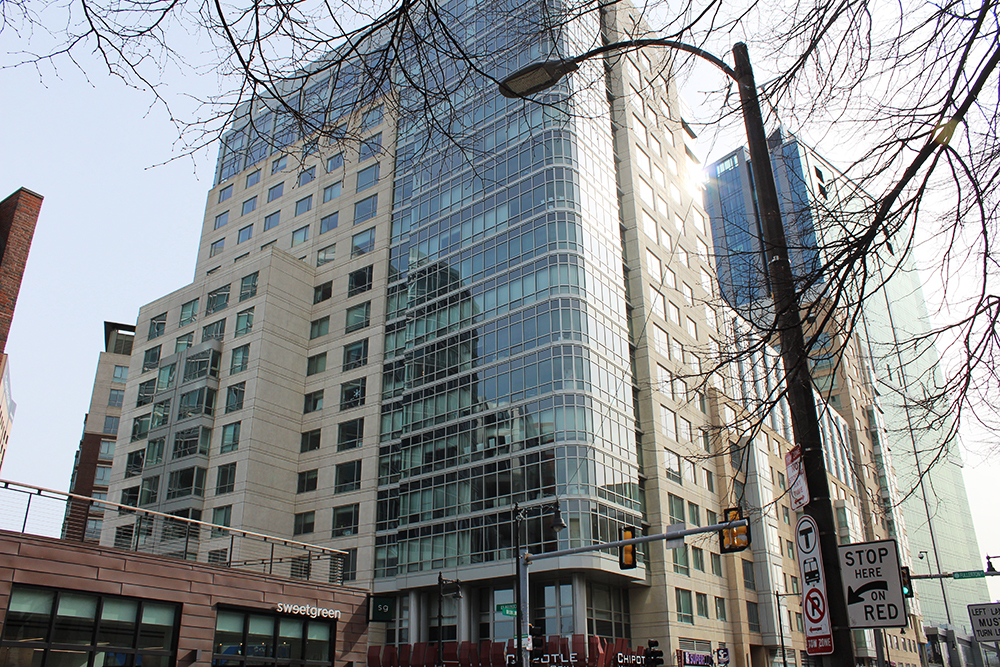 The Massachusetts House of Representatives passed a bill Thursday that will impose taxes and regulations on the short-term rental industry in response to housing supply constraints in the Commonwealth.
The short-term rental industry has expanded in recent years through the popularity of websites like Airbnb and HomeAway, presenting property owners with new financial opportunities and making the city more accessible to visitors. However, legislators determined that the industry is exacerbating Massachusetts' urgent housing shortage by constricting the supply of long-term rental units.
Rep. Kevin Honan, House chairman of the Joint Committee on Housing, said the extra revenue generated by the new legislation should be used to create more long-term affordable housing options for Boston residents.
"With the increased popularity and professionalization of short-term rentals, it is our hope that these units remain safe, are up to code and allow the state to collect revenue from their occupancy," Honan told The Daily Free Press.
Under the new legislation, cities and towns are granted the option to impose taxes on short-term rental occupants at a rate of up to 5 percent for residential hosts, 6 percent for investor hosts and 10 percent for hosts that are managed professionally, if the rental cost is greater than $15 per day.
Cities may also restrict the number of days a unit may be rented. Honan said this provision may help reduce the number of hosts who list their apartments for vacation rentals, instead of for full-time tenants.
A report by the Massachusetts Area Planning Council estimates that over 400,000 new housing units must be made available by 2040 to accommodate the region's growing population.
However, short-term rental services, which aim to expand housing opportunities in Boston, are consequently inspiring building owners to remove units from the housing market and rent them for greater profit, thus restricting the market, said MAPC Manager of Government Affairs, Elizabeth Weyant.
Airbnb and other short-term rental companies have been reluctant to share specific data regarding the average length of stay and typical rental prices of their units, Weyant told The Daily Free Press. As a result, it remains difficult to develop a quantifiable picture of the impact the short-term rental industry is having on Boston's housing market.
Weyant said she believes Boston officials should proceed with the ordinance they had considered before the House's new legislation was passed, which would create a rental registry, allowing the City to collect its own data regarding Airbnb's impact on the housing market.
Christopher English, a policy analyst and project manager in Boston Mayor Martin Walsh's Office of Intergovernmental Relations, said his department is jointly refining the details of the ordinance with the City Council.
"Losing long-term housing units to a commercialized short-term rental market effectively negates the work we have done over the years to rapidly expand Boston's housing stock and lower costs," English said. "This ordinance would create tools for the City to ensure that units used as short-term rentals are safe and that basic information … is available to the city."
English said he plans to file a new ordinance with the City Council in the coming weeks. He explained that the City acknowledges the economic opportunities short-term rental services provide for residents and, therefore, aims to work cooperatively with short-term rental services to improve Boston's dire housing shortage.
"It is critical that platforms continue to work with the City in developing a regulatory policy that we can administer efficiently, monitor effectively and enforce appropriately," English said.
Helen Matthews, communications manager for housing justice group City Life/Vida Urbana, said the trend of evicting residents to make room for renters has become so common that her organization gave it a name: "Building clear-out."
"In the face of this eviction crisis, the spread of short-term rentals can become another incentive for greedy speculators to buy up properties, evict the families in them and rent them out for a higher profit as informal hotels and decrease the supply of housing, taking units off the market and putting upward pressure on other rental units," Matthews said.
CLVU has supported families in about 70 "building clear-out" cases in the past five years, which Matthews said is a small number, considering that she estimates only a small fraction of Boston households facing eviction ever reach her organization.
Airbnb press secretary Crystal Davis said although Airbnb has always supported the state's ability to collect taxes from its Massachusetts hosts, she finds several provisions of the House bill concerning.
"The proposed tax rate is tiered versus a uniform tax rate that treats all hosts equally and seamlessly," Davis told The Daily Free Press. In addition, she said she was concerned that the bill's registration and licensing requirements "do not offer a grace period for families to comply while also still being able to host and make the home sharing income they depend on."
Inside Airbnb creator, Murray Cox, said the House bill does not protect housing stock at all and appears as if it came from Airbnb lobbyists themselves.
"They provide no limits on converting a residential property into a full-time hotel," Cox said. "Other cities that have taken this deregulated approach will find their housing stock depleted, and commercial operators moving in to take advantage of the higher returns from tourist rentals."