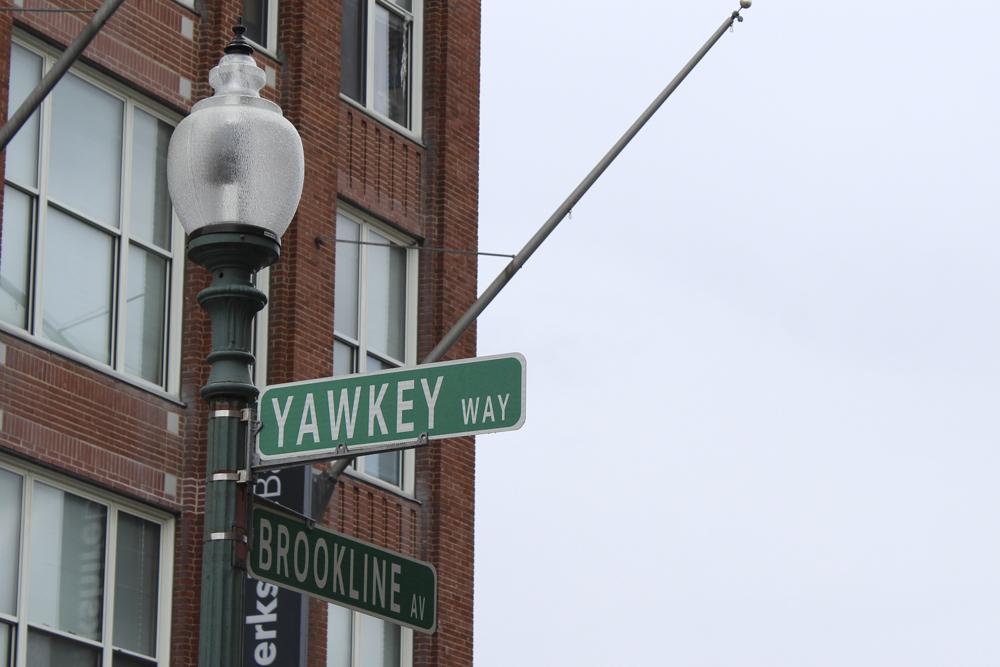 By Michelle Shvimer and Haley Lerner
The Boston Public Improvement Commission unanimously voted Thursday to change the name of Yawkey Way next to Fenway Park back to its original name, Jersey Street.
Residents of the Greater Boston area had conflicting opinions on the name change, some in favor and some strongly opposed to the change.
Some felt the change was necessary due to Tom Yawkey's supposed racist past. Bri Phillips, 24, of Roxbury, said she is happy it will be reverted to Jersey Street because she thinks people should not be glorified for problematic things they have done.
"Racist people shouldn't be memorialized anywhere, ever, especially in a city as progressive as Boston," Phillips said. "If people are opposed to renaming it, all I have to say is that Boston might not be as progressive as it claims to be."
Tiffany Shabanian, 38, said she thinks the Public Improvement Commission made the right decision, despite outlash that may come its way.  
"I know there are going to be a lot of people that are upset either way," the Carlisle resident said. "So I feel like if it's going to remove some sort of racially biased reasoning behind it, then they should just do it."
Shabanian said even though she is a Red Sox fan, if the name "Yawkey Way" is discriminatory, she doesn't think it's worth it to keep the name.
"I just think, for nostalgic reasons, to keep something like that, it's not worth it if you're purposely going to exclude and make another race feel targeted," Shabanian said.
Nina Mitukiewicz, 24, of Brighton, said she feels this change is necessary, especially in the current political climate.
"I'm in support of them changing it, and it's the right thing to do because times change and views change and society changes and we need to keep up with that," Mitukiewicz said.
Samantha Robbins, 31, of Dorchester, agreed that this decision reflects society today. She said this will only benefit Boston in the future.
"I think it reflects positively on our community that we're able to recognize and adapt to changing times and call our city out on its past mistakes and strive to be better," Robbins said.
Others said the name is so tied to the area and the community that it shouldn't be changed. Brad Laurin, 35, said since he grew up knowing the street as Yawkey Way and it was part of the experience of coming to Fenway, he wishes they had decided not to change the name.
"Going from Yawkey Way — it's an iconic street in Boston — to Jersey Street, it sounds like a street you'd find in any other town," the Dracut resident said. "Yawkey Way had a special aura to it. I know there was some weird history in the past with him, but there was also some good as well."
Hannah Schoenbaum contributed to the reporting of this article.