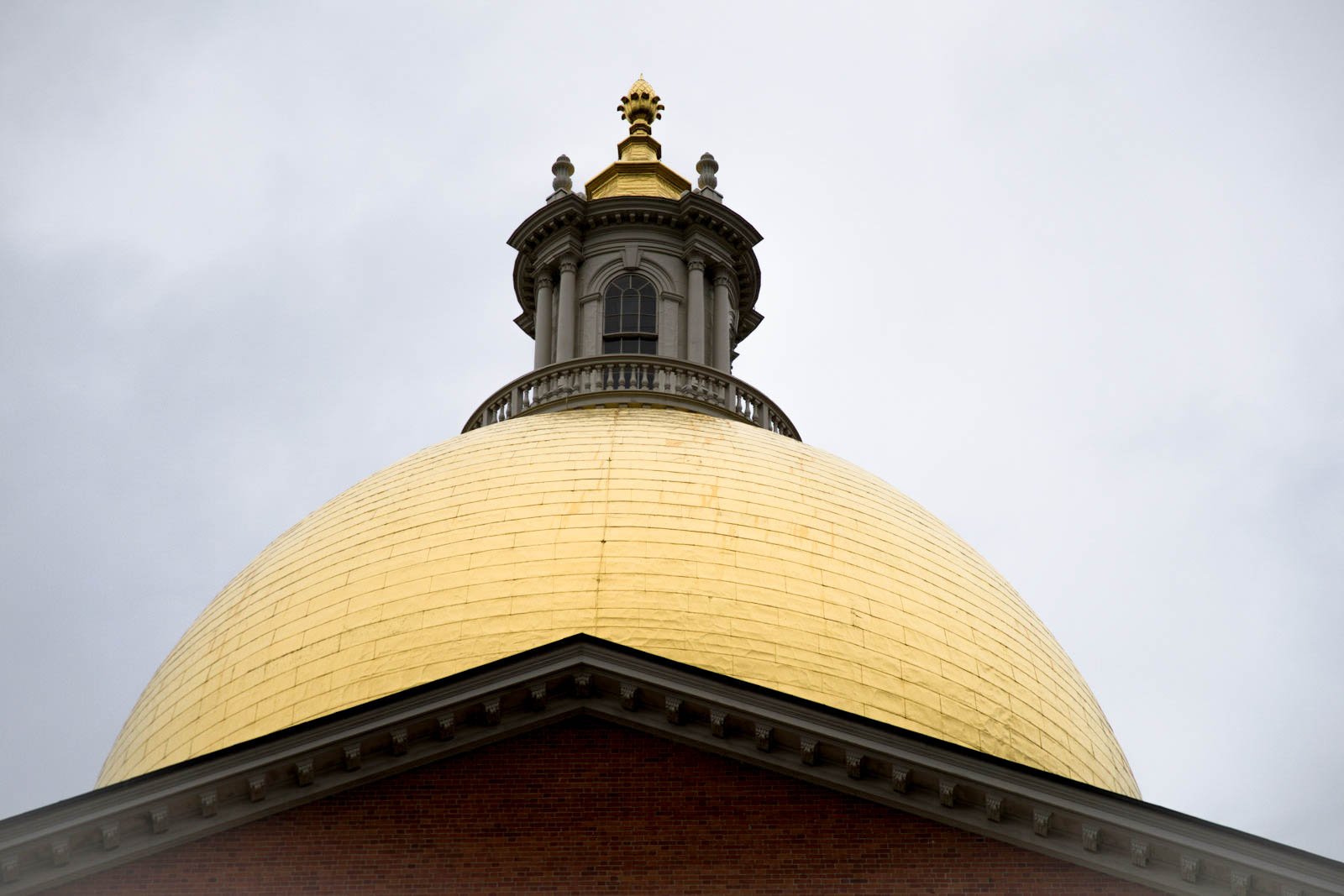 Proponents of several proposed ballot initiatives will begin the final stage of their petitioning efforts Wednesday to secure spots on the November 2018 ballot. The proposed ballot questions include a gradual minimum wage increase, paid family leave for working individuals and balanced nurse-to-patient ratios in Massachusetts hospitals.
The Massachusetts legislature has until the beginning of July to compromise on the bills. At that point, if no legislative action has been taken and enough signatures have been collected for each ballot initiative, voters will determine the fate of the bills in November.
Raise Up Massachusetts, a coalition of activists from various community organizations and local labor unions, is advocating for two ballot initiatives — one, which would increase the state-mandated minimum wage from $11 an hour to $15, and the second, which would provide workers with paid medical and family leave.
Andrew Farnitano, a spokesman for Raise Up Massachusetts, said the coalition's supporters have been collecting signatures in front of supermarkets, sports games and Massachusetts Bay Transportation Authority stations for months, which propelled their two ballot questions into the second round of petitioning.
"Collecting signatures is necessary to qualify our questions for the ballot, but it's also a great way to engage volunteers all across the state," Farnitano said. "Thousands of people collected signatures in their local communities and they'll be ready to talk to their friends, family members and neighbors about the importance of our ballot questions in the summer and fall."
Farnitano said the coalition collected well beyond the required 64,750 signatures in the first round and is preparing to collect an additional 10,792 signatures for each ballot question in the second and final round. Although members of the coalition are enthusiastic about collecting signatures, he said they have been urging the legislature to pass the bills because unfit living wages and family leave are time-sensitive issues.
"No one should be forced to choose between working at the job they need to pay the bills and caring for themselves or the family they love in a time of crisis," Farnitano said. "Paid family and medical leave would allow Massachusetts workers to take time to take care of their health or the health of a loved one without fear of losing their job or the risk of financial ruin."
Jenny Ashburn, 44, of Roxbury, said she supports paid leave because she thinks workers who are taking time off to care for a sick relative or newborn could benefit from the financial support.
"Paid family leave is such an important reassurance for working-class families to have," Ashburn said. "It's just wrong to punish people for taking time off to care for their families by not paying them and making them worry about the security of their job."
Ben Evans, 36, of Brookline, said although petitioning might be a tedious process, he thinks voter outreach will result in the best outcomes for the ballot initiatives.
"If you're already conducting such great community outreach that you're able to get all the necessary signatures, you should be able to do the same with voters when the initiatives make it on the ballot," he said. "Sometimes, you can't wait for the long, winding legislative process and have to take to the streets to get things done."
Kate Norton, media coordinator for the Patient Safety Act ballot campaign via the Massachusetts Nurses Association, said the need to set a safe maximum limit on the number of patients assigned to a nurse at one time is an immediate concern in the Commonwealth.
"Patients are sicker," Norton said. "Nurse staffing levels are more dire. Nurses have too many patients to care for at one time and there is an extreme detrimental effect on quality of care and on patient outcomes."
The State of Patient Care survey, commissioned by the MNA in April, found that for each new patient assigned to a nurse, the likelihood of a patient surviving cardiac arrest decreased by 5 percent.
The survey also found that a patient's risk of dying within 30 days of surgery was 20 percent higher at hospitals without patient limits. Despite these findings, Massachusetts nurses reported that they are typically assigned to treat six to eight patients at the same time.
"There has been a couple of instances up to this point where the legislature has failed to act or has discussed putting forth a compromise and we banked on that promise," Norton said. "At every stage of the game here, nurses have made an effort to come to the table and come up with a solution here but this has been going on for decades with no compromise."
Norton said the association has been advocating for safe patient limits for over 20 years and believes a ballot question is the quickest path to implementing change.
"We believe that the way to ensure action on this is to put the issue directly before the voters and ask them to express their opinion on this and, hopefully, get on board and agree that safe patient limits will save lives and improve quality of care," she said.
Timothy Sanders, 59, of Dorchester, said he thinks Massachusetts needs a better nurse-to-patient ratio and will vote in favor of the measure if it appears on the November ballot.
"As someone who has spent a lot of time in hospitals, I can absolutely attest to the fact that these nurses are overworked, understaffed for the number of patients they've got coming in and are running around trying to care for way too many folks at once," Sanders said.