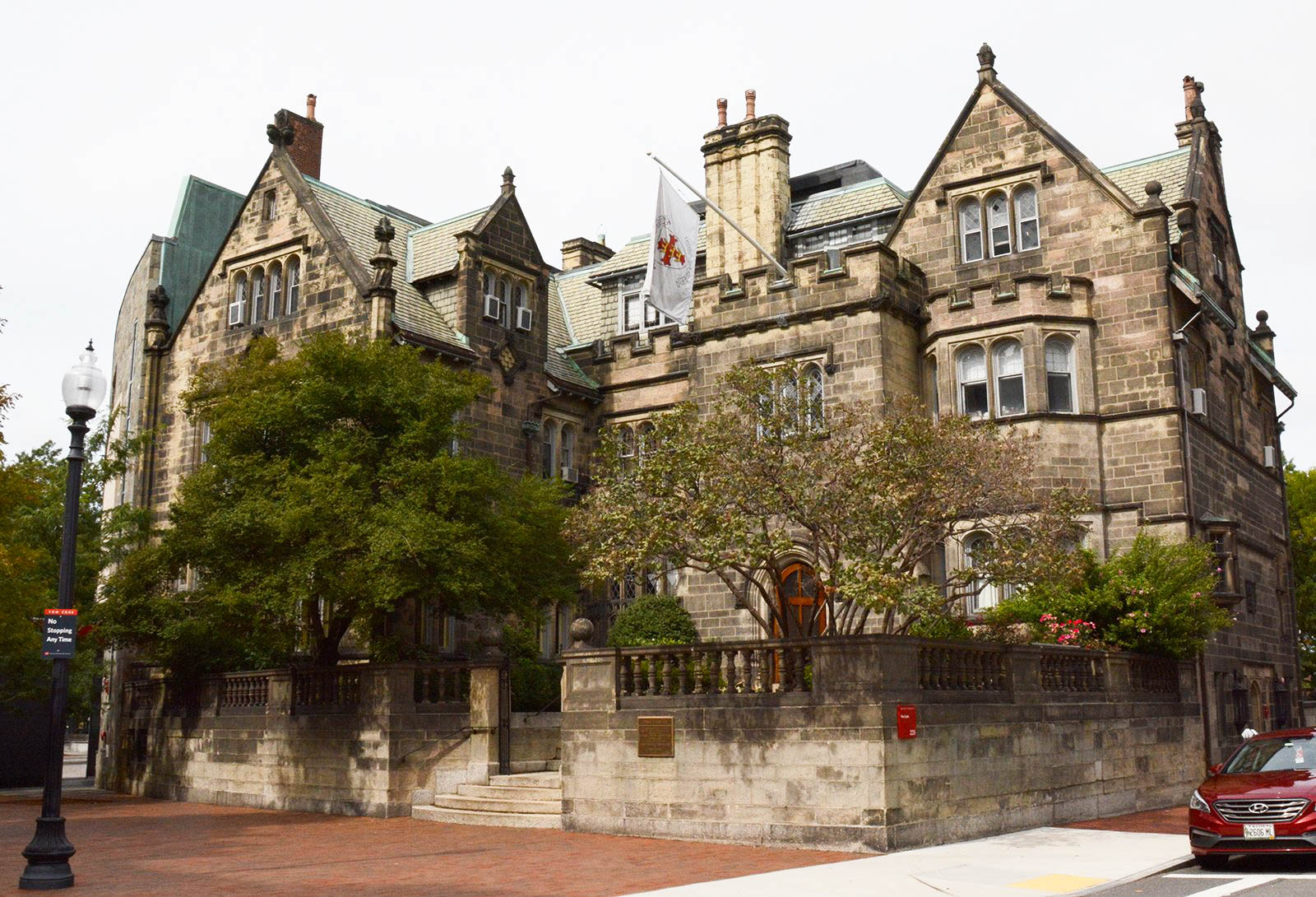 The Boston University Castle and Pub is on track to reopen as the Dahod Family Alumni Center as part of the Alumni Weekend scheduled to be held from Sept. 20 to 23.
The construction that closed the castle last May, is going well and is on schedule to be completed over the summer, said Steve Hall, the vice president for Alumni Relations. He said no major changes have been made to the project plan since last year and that the project appears to be on budget for the original estimated cost of $9 million.
"Alumni have been generous in supporting the project," Hall wrote in an email, "and while the original fund-raising goal has been achieved, we will continue fund-raising through the next year."
The BU Castle is an ideal location for an alumni center because of its proximity to the Alan and Sherry Leventhal Center next door, Hall wrote. The location will allow prospective students to see a thriving presence of BU alumni on campus when they visit for tours and open houses.
"That's a powerful representation of the network of 326,000 alumni in 185 countries around the world," he wrote.
While the exact plans for the Castle's reopening are still uncertain, Hall said there will be special re-opening events for alumni and the campus community, including open houses and tours.
Scott Rosario, marketing director of BU Dining Services, reiterated that everything is going well with the changes and expansion plans. The upgraded Castle will include a new kitchen for the pub and restaurant.
"In addition to famous BU Pub sandwiches there will be a full kitchen serving made-to-order burgers, fries and other classic pub fare," he wrote in an email.
Throughout the BU Castle and Pub's closure, the Knight's Quest, a BU tradition where patrons of the Pub can be knighted if they complete a challenge of drinking the 50 different types of beer offered by the Pub, was moved to Cornwall's in Kenmore Square.
Several BU students said they are excited for the reopening of the Castle and Pub and for a chance to start or continue their "quest." Some said they were sad that it was closed on the days they turned 21.
"It's sad to see the BU Pub closed this semester," said Francis Zamora, a junior in the College of Arts and Sciences. "My friends and I just turned 21, so we're pretty bummed we can't go there with our friends graduating this semester."
Darshi Choubisa, a sophomore in the Questrom School of Business, said she is excited to see the Castle reopen and to visit it.
"I'm super excited because I have to wait until my senior [year] to visit the BU Pub anyway, so it didn't affect me that much," she said. "But now, it's going to be better, and I can go complete the Quest and be knighted."
Choubisa also said she thinks it's nice to have a Castle on campus and that the renovations could only make it better.
"That's great because [the Castle] is a part of BU's legacy, and while I never had a chance to visit it my freshman and sophomore years, I really look forward to exploring it," she said.
Several students who were not on campus when the Castle and Pub were open said they did not know it existed.
"It's like an actual castle on campus?" asked Aniola Aboh Tsilla, a Swiss exchange student at BU, explaining that she had never heard of it before.
Amber Born, a freshman in CAS, said she was surprised to learn it was closed because she did not know any renovations were taking place.
"I just didn't know any of it was closed," Born said. "But I'm glad that they're reopening it. I should go check them out."
Hall wrote that he thinks the conversion of the Castle into an alumni center is an important step in increasing the presence of alumni on campus.
"The Dahod Family Alumni Center will be an important physical statement about the lifelong relationship alumni have with Boston University," Hall wrote. "It will provide a portal through which alumni can continue their engagement with the university and with one another — or re-engage, if they've not been connected."