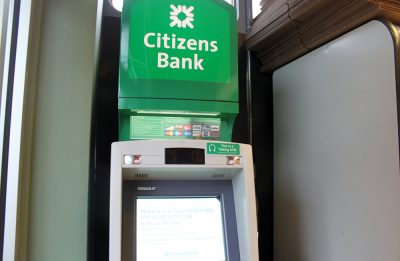 A Boston University student was approached and pressured by an unidentified male to withdraw money for him at a Citizens Bank ATM on Commonwealth Avenue near Kenmore Square Thursday around 9 a.m., according to the Boston University Police Department.
An alert was sent out to students about the situation around 10 a.m.
BUPD Sergeant Michelle Fotev said she was at the scene while the report was being taken.
"The student was not harmed and no weapon was displayed," Fotev said, "… we are actively looking to identify this person."
Fotev said another student came forward after the alert was sent out and stated that they had an interaction with a male who matched the description given in Thursday's alert, whom the student suspects is the same individual.
The alert gave a description of the male as "being thin, in his late 30's to early 40's, 5'8″-5'9″, dark skinned with shorter scruffy dark hair and a scruffy beard, wearing a black zip up hooded sweatshirt."
BUPD said that there have been previous reports similar to this one in the past.
Students are encouraged to contact the police if they are approached and confronted with a similar situation.