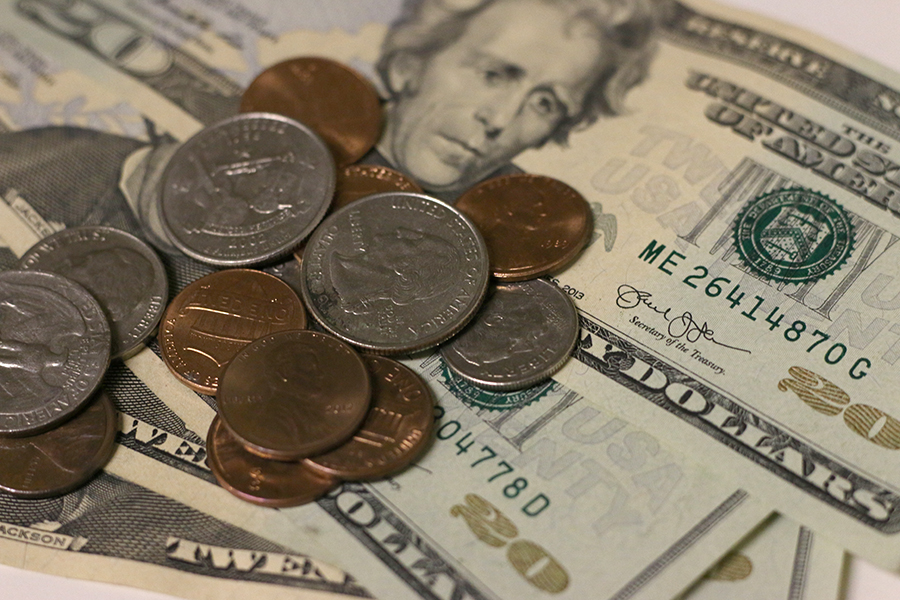 The Hildreth Institute, a nonprofit organization, launched a statewide petition Monday that calls on colleges and politicians to support a zero-debt higher education system.
The petition asks people, specifically students, to sign in support of a "zero-debt movement" that replaces loans with grants and pushes for legislators and universities to clear student debt.
Fueled by a poll across the Commonwealth, the petition is also funded by the Hildreth Institute and conducted by Anderson Robbins Research. The poll found that 78 percent of voters believe the type of higher education needed to succeed is inaccessible to all residents.
Beata Coloyan, policy and advocacy manager of the Hildreth Institute, said the Institute's purpose is to address the financial burden the higher education system has on students.
Coloyan said the purpose of the petition is to have a concrete item the nonprofit can bring to legislatures and universities to show that the general public believes the financial aid system is flawed. The petition is meant to demonstrate that there is a strong general support and need for change in the student debt and higher education space.
Bob Hildreth, president and founder of the Hildreth Institute, said he created the nonprofit to directly address the "silent problem" of student loans and debt.
"There is a big need to bring students into the public square to educate around this issue for their own behalf and for the behalf of this country — because student loans are swamping the whole country," Hildreth said.
The petition currently has about 100 signatures, Coloyan said. Signature collecting will end in August, and she said she hopes they will garner upward 10,000 signatures.
Hildreth said the petition will identify students who care about the issue of student loans and allow the nonprofit to form a unified position against these loans.
"If it gets big enough, of course, petitions end up getting delivered to people," Hildreth said. "So, when we go up to Beacon Hill and advocate for student loan reform to representatives and senators, we're going to bring this position and show them it's not just me that's talking to them, but many, many students, through me, that are talking to them."
Going forward, Coloyan said she hopes the Hildreth Institute can work with colleges and universities on a case-by-case basis, depending on whether they are private or state-funded. However, she said she believes it is feasible for all colleges to move toward a no-loan system.
The Hildreth Institute is organizing with student representatives at colleges in the Boston area. Currently, they have organized at Boston University, Suffolk University and University of Massachusetts Boston.
This summer and fall, the nonprofit is looking to expand to Tufts University, Boston College, University of Massachusetts Lowell and Brandeis University, Coloyan said.
The best solution to the student loan crisis, Hildreth said, is to get college administrations to implement and prioritize funding zero loan policies.
Ashley Smith, a rising BU senior in the Wheelock College of Education and Human Development, is working as BU's campus representative for the Hildreth Institute. Her job this summer is to accumulate a larger social media following and get the nonprofit's name out among BU students.
"We're hoping, coming the fall, to open a chapter at BU and my job will be to accumulate members who are interested in fighting for the cause … so, specifically, BU students who are passionate about student loans, student debt crisis and stuff like that," Smith said.
Smith said she foresees the petition being very successful, as she has had heard many students make comments on how student debt and student loans have affected their lives.
"Sometimes, students may feel more hesitant to take on more than they can at times, so the petition is something they can act upon without having to commit too much because of classes, jobs, et cetera," Smith said. "The petition is kind of a way to get their foot in the door for the whole battle against the student debt crisis."