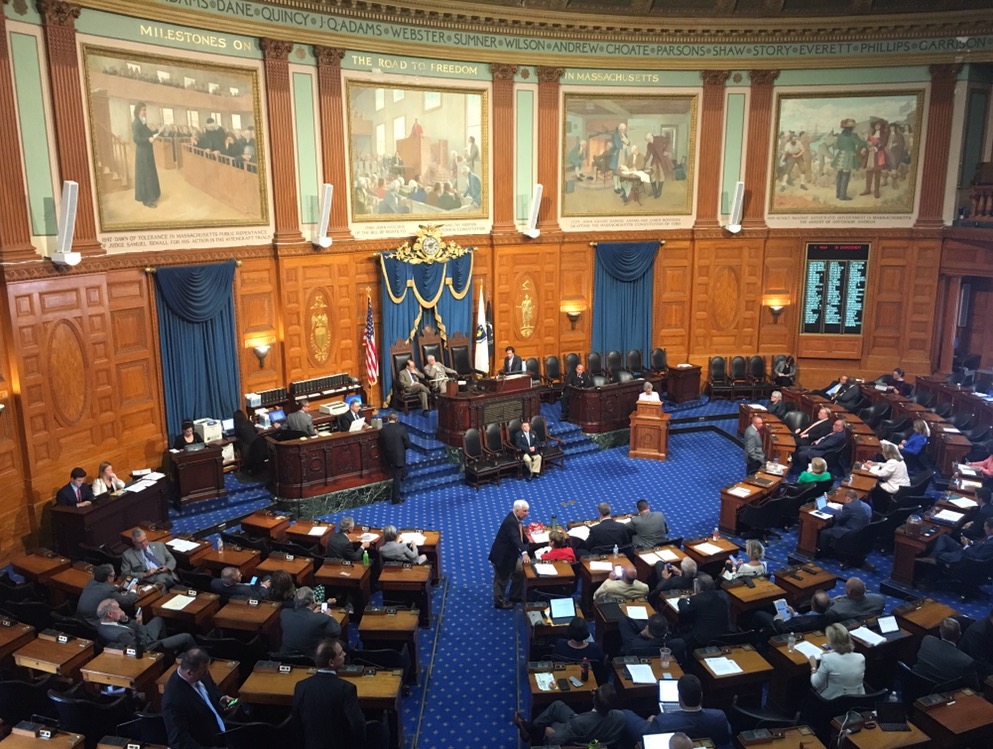 The Massachusetts House of Representatives passed a bill Wednesday that would ban LGBTQ conversion therapy for minors in the Commonwealth.
The bill, which passed in an overwhelming 137-14 vote, prohibits state-licensed healthcare providers from subjecting individuals under the age of 18 to conversion therapy practices to alter their sexual or gender identities. Faith-based religious counselors would be exempt from this ban.
Supporters of the bill repeatedly described conversion therapy as "barbaric" and an "outdated" procedure that mistakenly treats same-sex attraction and gender nonconformity as illnesses that need to be cured.
Rep. Kay Khan, a trained psychiatric nurse and chair of the Joint Committee on Children, Families and Persons with Disabilities, testified in favor of the bill. She said that individuals who are subjected to the "widely discriminatory practices" of conversion therapy are at an increased risk of anxiety, depression and suicide.
"There's a broad consensus in the medical community that attempts to change a minor's sexual orientation or gender identity with conversion therapy are unnecessary, ineffective and harmful," Khan said in her statement.
Attempts to change a teenager's sexual orientation, she said, can cause deep emotional and physical trauma.
"This bill will ensure that state licensed health providers abide by professional standards of conscience and not engage in damaging practices that have no scientific basis and put minors at risk," Khan said.
Conversion therapy has already been banned in 13 states, and Khan said she hopes Massachusetts will be the next to protect the safety of its LGBTQ youth population.
"I can't think of a better way to end Pride Month," she said.
Rep. Jack Patrick Lewis, an openly gay legislator from Framingham, said permitting conversion therapy sends harmful messages rooted in misinformation, hate and death, all based on the way that someone loves.
Lewis questioned how Massachusetts — a state that champions progressive policies and was the first in the nation to legalize same-sex marriage — could still allow its LGBTQ youth to undergo traumatizing and nonconsensual therapy.
"A state that permits conversion therapy to be conducted on young people is a state that sends the message that being LGBTQ is a problem that can be fixed, and worse, something that should be fixed," Lewis said in his testimony.
With the passing of this bill, Lewis said licensed therapists will no longer be permitted to influence their patients with misinformation or bigotry.
"Marriage equality did not put an end to bullying and new policies cast by this legislature are only powerful if implemented," Lewis said in his testimony. "They're only powerful if these youth, themselves, could only be their true selves."
Opponents of the bill said the state should not infringe on a therapist's right to free speech by policing the information therapists distribute to their patients.
Rep. James Lyons, who filed an amendment to the bill to protect free speech, said in a testimony that the bill was "interfering with the First Amendment" and parents' "rights" to admit their children into conversion therapy programs. The amendment did not pass, with 34 votes in favor and 116 against.
Rep. Marc Lombardo said he does not support conversion therapy practices that cause child suffering, but agrees that the bill violates the First Amendment right to free speech.
Lombardo shared his concern during his testimony that if therapists were to be restricted from disseminating the full range of information and options to the families of LGBTQ children, they may cause even greater irreversible damage. He provided an example of a child questioning their gender identity.
"The idea that a doctor can't speak to a 12-year-old child about some alternatives, maybe [about] permanent, life-changing surgeries, without being in violation of the law and potentially losing their medical license, is crazy to me," Lombardo said, and stated that he predicts the bill will land in court in the future.
The bill, which still permits adults to partake in voluntary conversion therapy, will now go to the Senate for a vote.