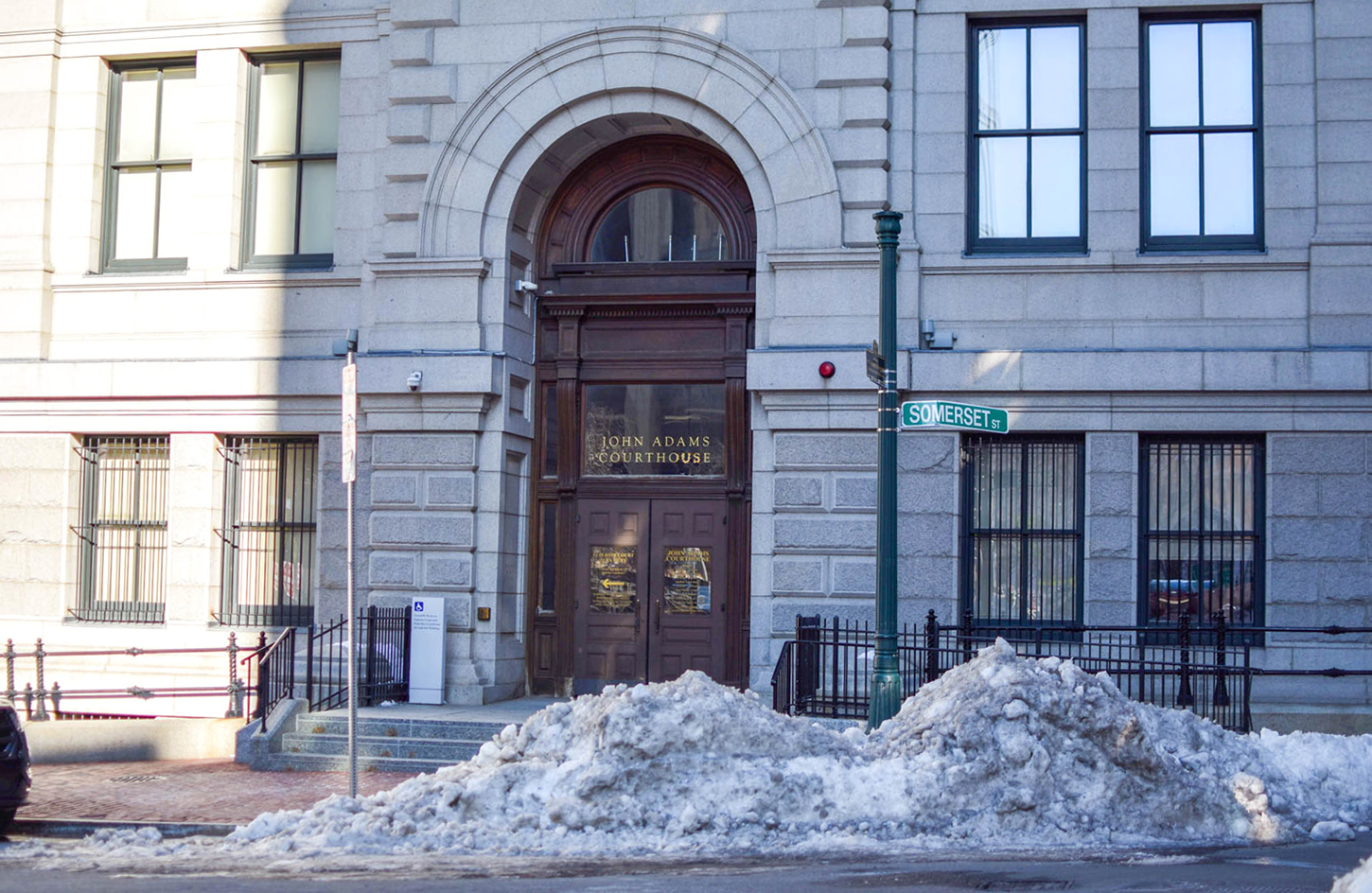 The family of a 7-year-old boy who drowned at a Boston beach sued the Commonwealth of Massachusetts Tuesday, claiming that the state did not do enough to enforce safety procedures that could have prevented the boy's death.
Kyzr Willis died in July 2016 while attending a day camp operated by the City of Boston at the Curley Community Center in South Boston. He was found facedown in about 9 feet of water after staff members lost track of the boy, according to a May 2017 press release from the Suffolk County District Attorney's office.
Willis's parents are declaring negligence on the part of the state, claiming that camp counselors and lifeguards were aware that their son could not swim and failed to provide him with a life jacket. The Department of Public Health and its commissioner, Monica Bharel, are listed as defendants in the lawsuit.
The City of Boston has had laws requiring flotation devices for minor children attending recreational programs and camps since 2012, following the 2007 drowning of a 4-year-old boy at a summer camp on Cedar Lake, which was run by the Sturbridge Recreation Department.
Christian's law, named after the boy who drowned in 2007, requires that minor non-swimmers and at-risk swimmers are provided with flotation devices while at swimming or diving areas at marine or freshwater beaches. Minors are required to take a test to determine swimming ability on their first day of participation in such a program.
The Willis family was awarded a $5 million settlement in April in a similar lawsuit against the City of Boston. Mayor Martin Walsh also announced a series of "rigorous" new safety standards for Boston's Centers for Youth and Families, following the death.
"The city experienced a terrible tragedy with the loss of Kyzr Willis… " Walsh said in a statement on July 29, 2016. "Thousands of families entrust their children to our summer camps and we take that trust extremely seriously."
New safety procedures stipulate that all children entering the ocean be required to wear a life vest, improve the allowed ratio of children to supervisors and create a new procedure to conduct a headcount on 60-minute intervals and before the group moves to a new location.
Such procedures and safety laws, like Christian's Law, are enforced through the Massachusetts DPH, which is responsible for overseeing the state's community centers.
Brittany Blake, 24, of Allston, said, from her experience working at a government-run summer camp in another state, more should be done to ensure safety at these camps.
"They don't require many regulations for you to be a summer camp counselor, and I think that's really terrifying," Blake said. "At the summer camp I worked at, we have [the campers] take a swimming test before they could not use a life jacket. I think that's terrible if they didn't do that for him."
Bruno Rubio, 60, of Kenmore, said he does not believe the state should be held fully responsible for the death.
"Perhaps the City or the governmental authority should have provided safety jackets or some kind of swim belt, but what about the responsibility of the parent?" Rubio said. "If the kid didn't know [how] to swim and I had been the parent, that kid wouldn't have gone. The parents bear some kind of responsibility for the welfare of their children, don't they?"
President of Northeastern University's Public Health Advocacy Institute Richard Daynard said it might be difficult for the DPH to be held responsible.
"The direct wrongdoer here was the City of Boston or an agency of the City of Boston — this particular community center," Daynard said. "Therefore, if anybody is liable, it is the City of Boston and, obviously, the lawyers concluded they were liable because a $5 million settlement doesn't come easy."
Daynard said it would be unlikely for the Willis family to receive damages from the state, as lawsuits of this kind work to "advance the public interest." The Department of Health could be held responsible in the sense of having an obligation to fully enforce the law, he explained.
"The obligation could involve inspecting community centers to make sure [they] comply," Daynard said. "I could imagine somebody saying that's a reasonable implication from the law and that the Department of Public Health should be doing that. [They could say,] 'You are not doing it now and we want a court order requiring you do.'"
Parsa Shahbodaghi, 27, said a reexamination of safety procedures should be required to determine why the government failed in this case.
"It would be helpful to examine procedures and do an investigation as to what went wrong," the Back Bay resident said. "I think it would also be helpful to reach out to the parents and tell them that they are really sorry for what happened. They lost a kid, so it would probably help on the state's part to show some compassion."
CORRECTION: A previous version of this article included the incorrect version of the word "bare." The word has been replaced with the proper version, "bear," to reflect the speaker's intended meaning. The current version includes this change.