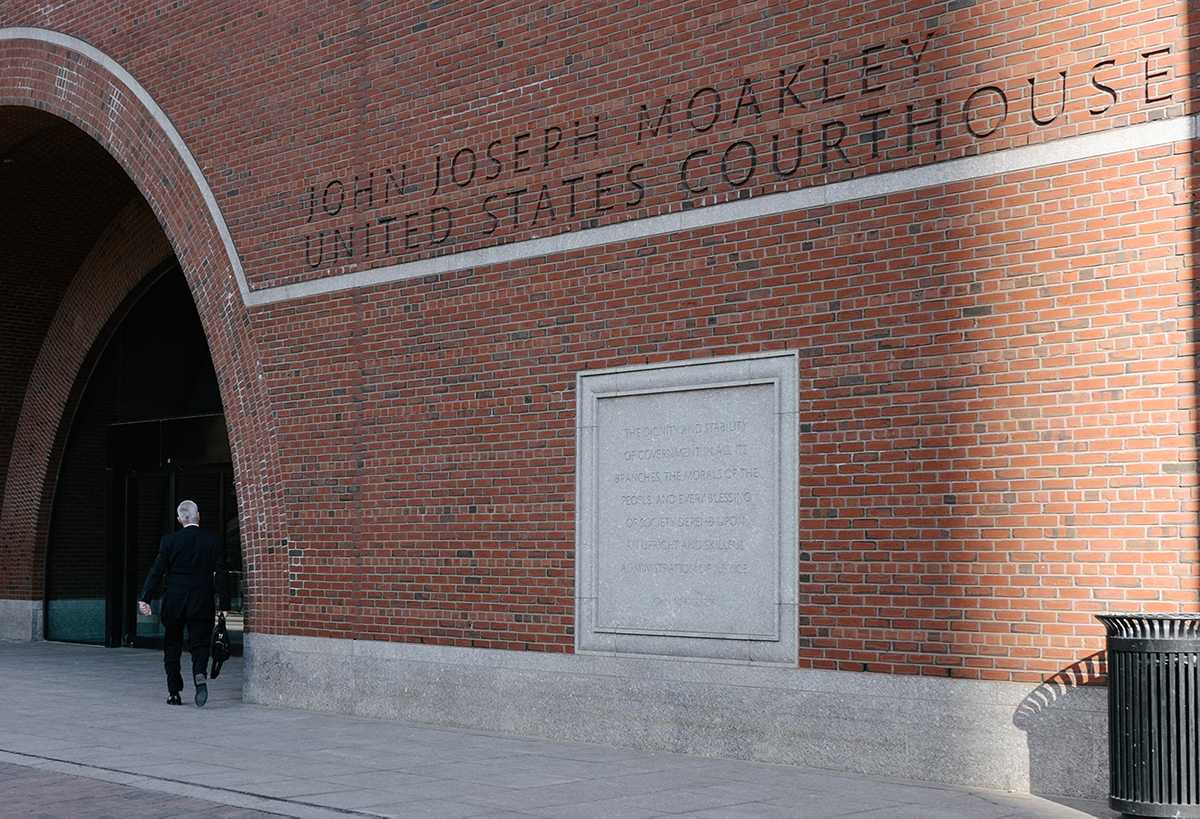 Prosecutors are appealing a decision to dismiss extortion charges against City Hall aides Kenneth Brissette and Timothy Sullivan over their push to hire union workers for the annual Boston Calling music festival.
The appeal, filed Friday, is based on the government's belief that U.S. District Judge Leo Sorokin provided an incorrect reading of the law, which would have made the prosecution unable to prove their extortion case without a reasonable doubt.
Sorokin said that in order for Brissette and Sullivan to be proven guilty of extortion, the government had to prove that the men had personally benefited. Prosecutors argued that an understanding of the Hobbs Act, the federal law that prohibits prosecution, would make future cases of extortion more difficult to complete.
Both men were charged in 2016 after being accused of using threats to force Crash Line Productions, the organizers of the Boston Calling music festival, into hiring union members for the September 2014 festival. Brissette and Sullivan allegedly threatened to evoke permits which would have lost Crash Line millions of dollars in revenue from the show.  
Sullivan and Brissette filed a motion Aug. 10 to dismiss the government's request for an extension on the case. According to the defendants' motion to dismiss the extension, the government had asked for two prior extensions on the case. The third had not been officially granted before prosecutors filed their appeal on Friday.
The defendants are moving to dismiss the appeal, arguing that the government failed to file the appeal before the time window expired.
Thomas Kiley, Sullivan's attorney, further referred to the appeal as "counterintuitive" in the motion, alongside William Kettlewell, Brissette's attorney. They wrote that the allowance of such an appeal would create a poor precedent for these types of appeals are handled.
"Any official tasked with selecting the 'right' cases the Government should lay before appellate courts would weigh heavily the prospect of creating negative, circuit wide precedent in what would essentially be an advisory opinion," they wrote in the motion.
Approval for the appeal would require another extension from the U.S. District Court and, since this was not acquired, Sullivan and Brissette asked in the motion that the appeal be dropped.
A press secretary from the office of Boston Mayor Martin Walsh said the office had no comment on the matter and added that Sullivan and Brissette could not be reached at this time.