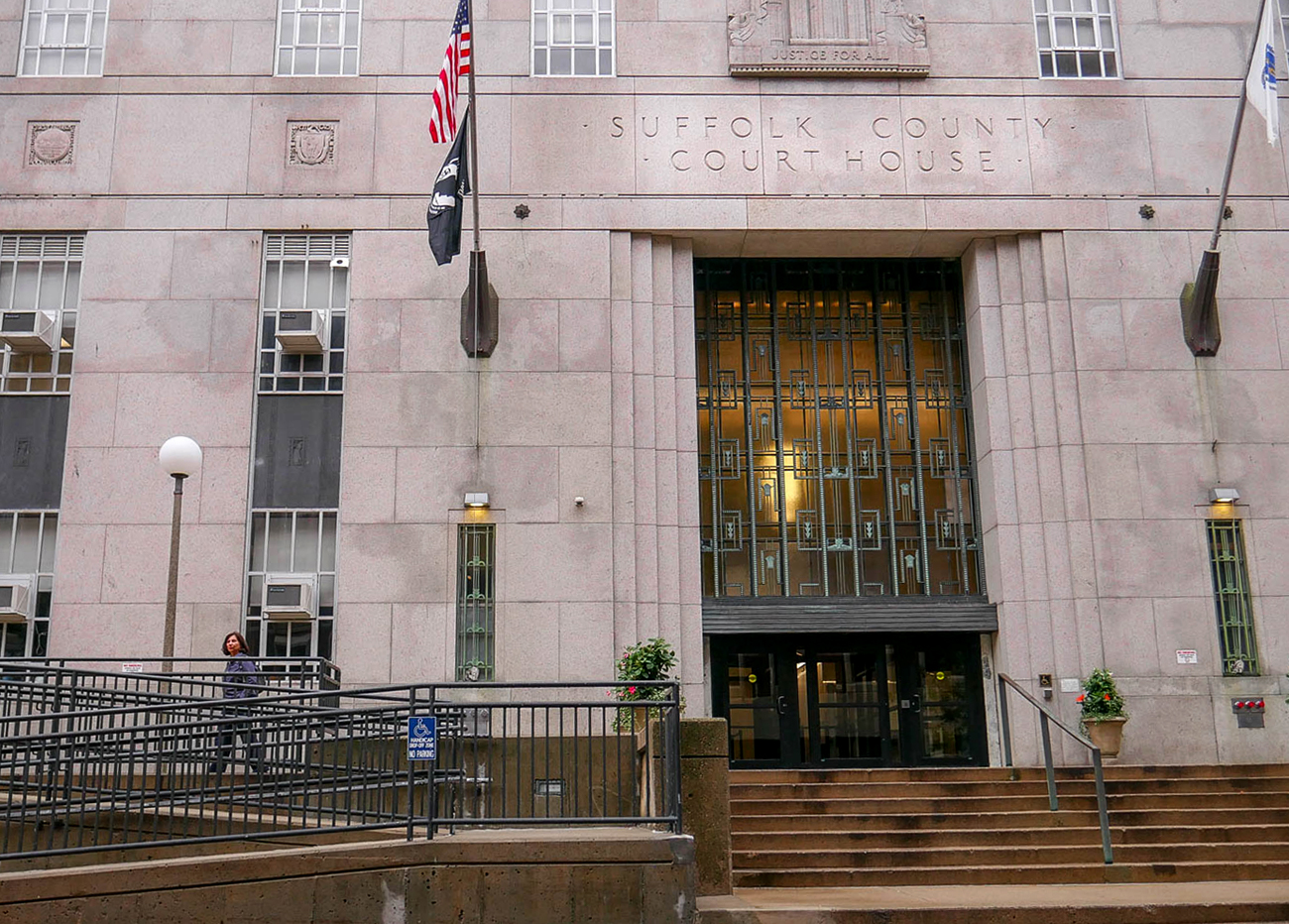 Rachael Rollins, a former prosecutor and the first person of color to serve as the general counsel for the Massachusetts Department of Transportation, won the Massachusetts Democratic primary election on Sept. 4 for the Suffolk County district attorney seat.
Rollins will compete in the November general election against independent candidate, Michael Maloney. If Rollins defeats Maloney, she will become the first woman of color to serve as Suffolk County's district attorney and the first female district attorney of color in the entire Commonwealth.
In an interview with The Daily Free Press, Rollins said she is "overjoyed" about her primary win.
"Like Ayanna Pressley, we are really kind of smashing through glass ceilings and doors that have not been opened to everyone for quite some time," Rollins said. "It's just an amazing time to be alive."
One of Rollins' primary policy initiatives is addressing racial disparities in the criminal justice system, specifically regarding the high incarceration rate of people of color. Rollins said a theme of her campaign was her belief that only violent people should be removed from the community.
She emphasized that her job as district attorney would be to keep Suffolk County safe and get justice for victims of the system.
"I think, in the past, prosecutors and DA offices had one tool in their pocket and in their toolbox, and that tool was jail," Rollins said. "I'd like us to have multiple tools in the toolbox. Jail is still going to be a tool, but it's not going to be the only tool."
Iván Espinoza-Madrigal, executive director of the Lawyers' Committee for Civil Rights and Economic Justice, said he finds it especially noteworthy that Rollins has a list of low-level offenses that she will not prosecute if elected. By focusing on serious crime and declining to prosecute minor offenses, Espinoza-Madrigal said that tension between law enforcement and communities of color will likely decrease.
"If the district attorney's office aligns its prosecutorial practices to be less punitive and focusing on less incarceration for really minor offenses, it preserves its resources and can appropriately focus its law enforcement investigations and resources on more serious crimes," he said.
Madeline Heim, 23, of Allston, said she thinks it would be positive if Rollins became Suffolk County's district attorney because she does not often see a lot of women in positions of power, specifically women of color. Heim said she thinks Rollins' policy position of choosing not to prosecute low-level crimes is a good idea.
"I think we need a lot of reform when it comes to incarceration and our prison system," Heim said. "I think that those crimes tend to target marginalized populations or communities of color and so, something definitely needs to be done so we're not just incarcerating young black men like we are."
Rollins said community outreach would be a substantial aspect of her position and that she would hold quarterly meetings to discuss what the office is doing and what changes are made. At these meetings, she would listen to constituents to hear their concerns and if specific changes are working.
Rollins said she hopes to positively impact lower income communities and communities of color facing high rates of incarceration.
"There are many, many people and communities where you can not go three houses down a street without finding a family who's impacted by the criminal justice system," Rollins said. "So, what we have is hopefully people that are asking really tough questions of the candidates of district attorney to know where we stand on things, because the decisions we make can impact people's lives forever."
Rollins' experience being a woman of color would play a key roll in her ability to connect with the diverse community in Suffolk County, Espinoza-Madrigal said.
"The district attorney's office needs to reflect and be responsive to the needs of the community," Espinoza-Madrigal said. "This includes communities of color and other traditionally marginalized communities. Having Rachel Rollins as a woman of color lead this office could play an important role in helping to bridge the distrust and tension that currently exists between communities of color and law enforcement."
Joey Rees, 23, of Fenway, said he is excited Rollins won the nomination because the country needs people with different backgrounds and ideas in power.
"I think we need more women in power to make these kinds of decisions just to get a different perspective," Rees said. "I think we have too much of one perspective."
Rollins said she was honored when former U.S. President Barack Obama gave a "shoutout" to her and Larry Krasner, Philadelphia's district attorney, in a speech at the University of Illinois at Urbana-Champaign. Without specifically mentioning names, Obama referred to her in his speech, saying, "Do what they just did in Philadelphia and Boston, and elect state's attorneys and district attorneys who are looking at issues in a new light …"
"If [the shoutout] doesn't make you realize you're doing the right thing and you're going down the right path," Rollins said, "then I don't know what else can."