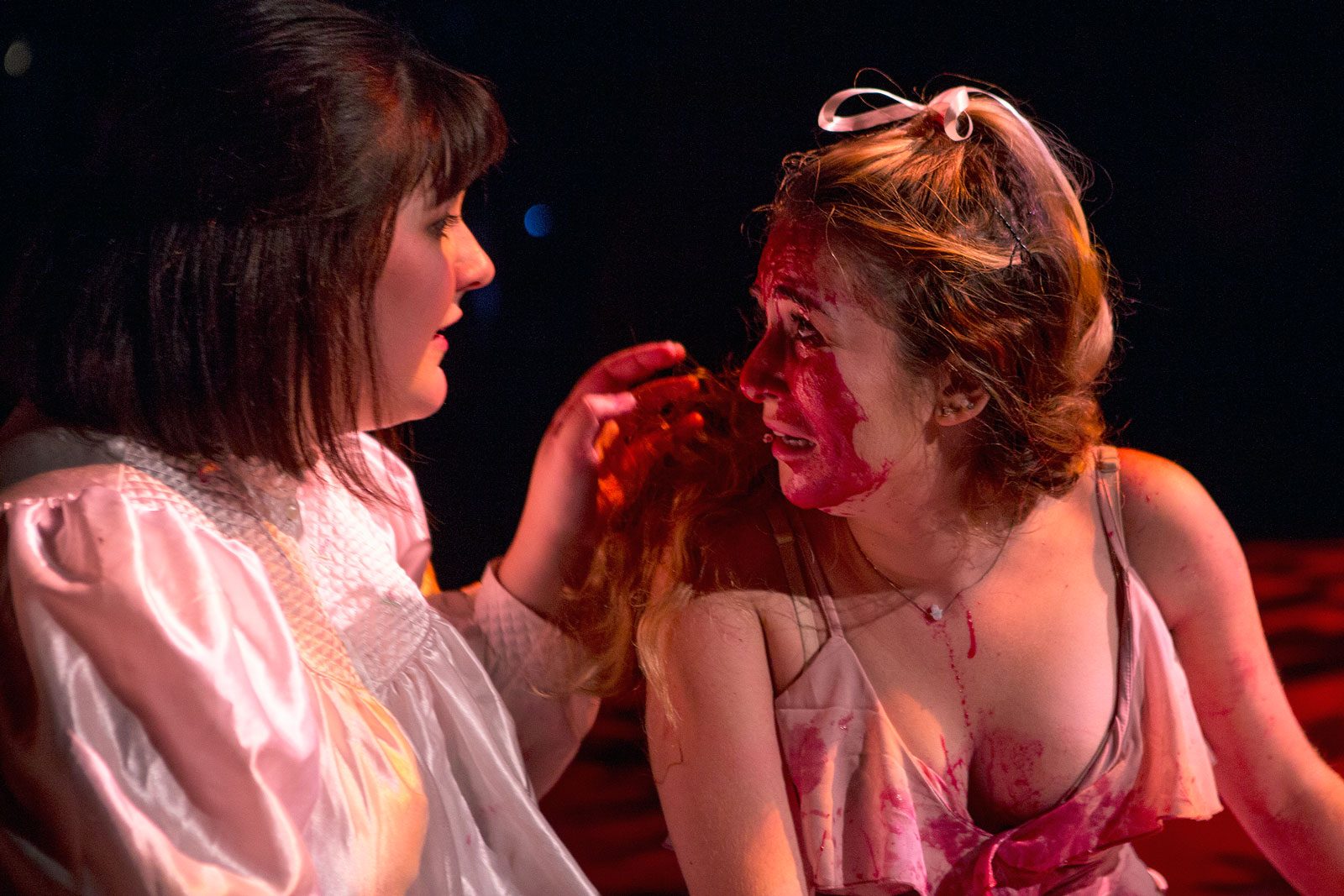 A bloodbath will ensue onstage at the Tsai Performance Center as one 16-year-old straight from a popular horror novel faces the trials and tribulations of puberty and teenagedom. BU On Broadway performs the musical tale "Carrie" from Thursday to Saturday.
"Carrie" is based on the 1974 novel by Stephen King about a girl who is bullied in high school by her peers — Chris Hargensen, Sue Snell and Billy Nolan to name a few. The bullying starts after Carrie gets her period in the shower. Due to her extremely pious mother's refusal to provide her with menstrual health education, Carrie is completely unprepared.
The musical rendition of the book also delves into topics of bullying, abuse and the consequences of cruelty.
"Carrie" first fell into the lap of director Hwayoun Ella Kang, a junior in the College of Communication, while she was searching for a musical to embark on her directorial debut. Kang said that while the musical wasn't initially her first choice, she couldn't imagine herself working on any other show for the past two months.
"While Carrie is a scary musical, there's so many deeper elements of it," said Hannah Schweitzer, the show's head producer and a sophomore in COM.
Schweitzer said that one of the biggest challenges she faced in producing "Carrie" was "not being too stereotypical" and that she didn't want the production to be "the same old spooky movie that you're used to."
Schweitzer explained she wanted the deeper meanings of Carrie to "pop out."
The musical is well-known for its message on the detrimental effects of a lack of menstrual health education. In the play, Carrie is terrified by her period, causing her to have a traumatic, harrowing first-time experience with menstruation. This experience then carries through the emotional distress she faces throughout the musical.
"When you hold someone back from learning about their sexual health, life is just way more terrifying and confusing and hard," Schweitzer said. "Most Boston public high schools don't offer tampons and pads for free for high school girls, which is horrible."
Schweitzer said BU On Broadway is trying to help the community and build on the feminine health message of "Carrie" and decided to team up with Dignity Matters, a Boston nonprofit that donates pads, tampons, underwear and bras to women and girls in need. They will be hosting a fundraiser every night of the show.
According to Dignity Matters' website, tens of thousands of women can't access menstrual products in the United States, and food stamps do not cover tampons or pads.
The organization collected more than 265,000 bras, underwear and menstrual hygiene products in 2017 alone to then donate to homeless shelters, domestic violence programs, public schools in poorer areas and after-school programs.
"Women's bodies need to be treated with respect and [need] to be something that everyone is educated about, and I think that adding this charity element to our show was something that we wanted to do as a … concrete, tangible way of helping the community," Kang said.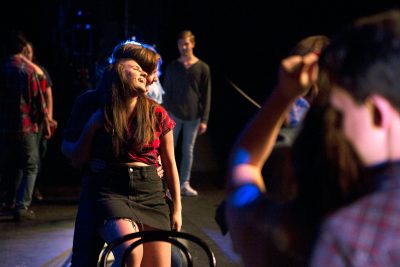 Olivia Pastore, a junior in the College of Arts and Sciences who plays Carrie's mother, Margaret White, said that playing the character was challenging because of the extremely conservative views Margaret holds.
"It's the hardest role I've had to play," Pastore said. "In high school, I was typically cast as the same warm and bubbly characters, so to be able to play almost the complete antithesis of anything I've ever done before was super exciting for me."
Dani Chaum, a sophomore in COM, plays Carrie. BU on Broadway's rendition of the musical has a modern twist, incorporating technology and social media in the production of the show.
The musical takes note of the social changes that have occurred since King published "Carrie" in 1974 through utilizing technology.
"[The play is] set in modern times," Schweitzer said. "There's a lot of social media references. Not changes in lines, but use of phones [in the] choreography and just taking pictures of people when they're humiliated and posting pictures on social media."