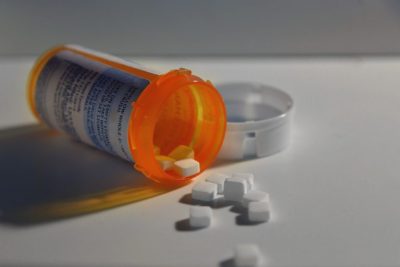 The Massachusetts Department of Public Health announced Thursday it will enter into contracts with 26 community-based organizations to provide rehabilitation and recovery programs to individuals experiencing both substance abuse and mental illness.
The programs will create almost 400 treatment beds for people who are at higher risk of dying from an opioid-related overdose.
Four of these programs will be located in Boston — two in Roxbury at Dimock Community Services Corporation and Hope House, and two at locations of Volunteers of America in Jamaica Plain and Dorchester.
Ann Scales, a spokesperson for DPH, wrote in an email the programs are part of a "new domain of care" for residents suffering from co-occurring disorders, noting there were no beds previously dedicated to serving this specific population in the state.
"While many treatment programs offer various forms of strategies to work with individuals dealing with a substance use disorder," Scales wrote, "these programs will be the first of their kind specifically designed and equipped to treat individuals with a co-occurring disorder."
Scales wrote all people who are part of the new programs must be diagnosed with a moderate to severe substance abuse or addictive disorder, or both, as well as a mental health disorder.
She added that state data shows individuals suffering from serious mental illness are six times more likely to die from an opioid-related overdose and that patients are enrolling in treatment programs with co-occurring needs.
"Providing services that fill the gap in the treatment continuum will help in reducing the higher than average incidence of opioid related overdose death within this population," she wrote.
The state will spend around $33 million annually in this area of service once the programs with all 26 organizations are fully underway, according to Scales.
Tim McMahon, executive director of Catholic Charities Worcester County, said his organization will use the DPH's funding to create a 20-bed program in the town of Leominster dedicated to helping women recover from substance abuse and mental disorders.
"[The funding] is going to be used for case management," McMahon said. "It's going to be used for the building that they are residing in. We're going to have psychiatrists and a nurse on staff. And we're going to have a number of case managers. … It'll be used for a very comprehensive recovery mental health program."
McMahon said the application process began in November, when DPH first sent out a request asking organizations to apply to run a "dual-diagnosis" program, and added that Catholic Charities Worcester County applied because it already had experience running a substance abuse recovery program for men called Crozier House.
Kimberley Lee, vice president of resource development and branding at the Springfield-based Mental Health Association, said her organization will establish a program called "Grit: Recovery with Purpose," which will be based in Holyoke and serve the LGBTQ+ community.
"The program that we will be opening in Holyoke is for a very special specialized population, which is the LGBTQ+ community," Lee said. "And so we will be accepting referrals from many other providers who may not have the specialty or the specific acumen for supporting individuals from that specific community."
Bob FitzPatrick, 51, of Medford, said DPH's decision to partner with these organizations was a "step in the right direction" and that it was better to work with grassroots organizations as opposed to investing in a centralized bureaucracy.
"Given the resources that they have, it's always a difficult decision how to allocate resources to a lot of different needs that exists," Fitzpatrick said. "… Getting the money onto the streets through smaller organizations is definitely a good plan."
Brighton resident Mike Flynn, 28, said he thinks Massachusetts has more of a problem addressing mental health issues than just substance abuse.
"Doing nothing is obviously not the best solution," Flynn said. "I think it's more than substance abuse — I think it's more of an issue with the culture in general of people trying to find a better way out."
Lisa Duenas, 27, of Brighton said the state needs to do more than enter contracts with these organizations, as there are limits to what a grassroots non-profit organization can do with state funding.
"I think it's a step in the right direction, but I don't think it's enough," Duenas said. "Twenty-six community-based organizations, just don't feel like that is enough. I used to work in community-based organizations, and there's a lot of red tape around using the funding."