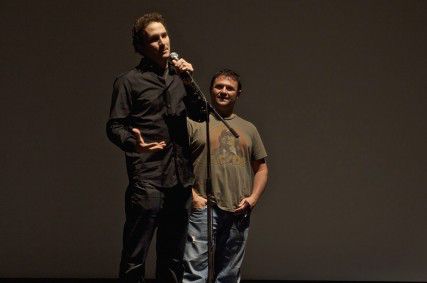 Biblical blockbusters and cosmic casts
By Max Cohen
Looking back, 2013 was a good year for movies. But if 2013 was a cocooned caterpillar of a year for film, then 2014 is the majestic butterfly finally emerged from its year-long slumber. Though the potential crop of great movies is staggering, the following are the ones that I believe will be the best films of the year.
Interstellar
It's been two years since Christopher Nolan ended his Dark Knight trilogy. Now the director who proved that Batman movies can still succeed without Jack Nicholson is bringing his cinematic expertise to space. Nolan has been quiet about the film's plot, but a recent trailer shows Matthew McConaughey in a pickup truck talking about being a pioneer. Whoa, that's heavy. As if that wasn't curiosity piquing enough, Nolan enlisted Golden Globe-winner Jessica Chastain, along with Oscar-winners Anne Hathaway and Michael Caine in yet-unknown supporting roles. And, judging by what one visionary director can do in outer space (see Alfonso Cuarón's Gravity), it seems possible, if not likely, that Nolan can find some yet-undiscovered genius in the cosmos.
Guardians of the Galaxy
Phase One of the Marvel films was a revelation — fresh, exciting, star-studded. Phase Two has been slower, suggesting that Marvel may have lost some of its creativity. The upcoming Marvel movie, however, seems like a change of pace, featuring characters like a trigger-happy, talking raccoon and a Tree-Man from space. Guardians brings together Bradley Cooper, Chris Pratt, WWE wrestler Dave Bautista, Vin Diesel and Zoe Saldana as a motley crew of intergalactic space warriors wrestling control of a powerful artifact from a relentless space monster. Taking a step-back from powerhouse films and focusing on this weird, could-be gem may be one of Marvel's best decisions since Tom Hiddleston.
Noah
Darren Aronofsky, God-King of Psychological Thrillers (Pi, Requiem for a Dream), was given hundreds of millions of dollars after the success of his acclaimed Black Swan to create a movie of biblical proportions. The $125 million blockbuster will follow Noah from pre-ark to post-ark, and — with the leftover CGI funds — Aronofsky convinced three Academy Award winners (Russell Crowe, Jennifer Connolly and Anthony Hopkins) to sign on. Rarely can a movie with a cast like that and such a staggering budget actually be bad (but then again, The Lone Ranger happened). With the visionary Aronofsky in charge, this could easily be the blockbuster of the year.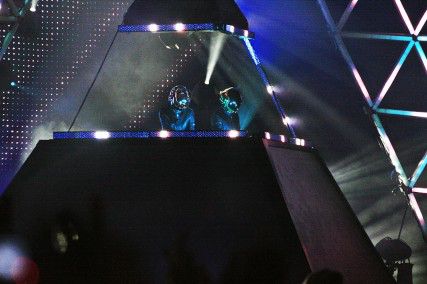 Last year's albums on tour
By Ross Hsu
2013 was a dynamite year for the music industry. Our favorite artists cranked out some of the most hyped music in years, with monumental releases like Yeezus, Random Access Memories and AM dominating their respective scenes for months at a time. All the while, newcomers and old faces tickled our musical palates with albums nobody saw coming. Lorde crept onto the scene quietly and modestly, while those of us with two ears connected to a heart did all of her advertising for her. Jake Bugg and CHVRCHES wormed their way into the shuffle playlists of hip kids everywhere. James Blake solidified his place as the first person to make dubstep beats soulful on Overgrown. Contemporary classics like Vampire Weekend, Arcade Fire and M.I.A. released albums as controversial and discussed as they were excellent. Indie rap's throne was briefly stolen from Childish Gambino by Chance the Rapper, only to be reclaimed by Bino in his album-length proof that anything those other guys can do, he can do weirder.
But if 2013 was great, then 2014 is shaping up to be even more exciting, if not as hyped. New albums are expected from The Black Keys, Frank Ocean, Kanye West, Young the Giant and Foster the People. Then again, great albums come out every year, and the albums of 2014 aren't going to be what sets this year apart from others — in fact, it is 2013 that will make this year so fantastic for music. Think about it — remember all of the awesome stuff that was released last year? Well now we all get to go see it live. We'll get to see if Lorde's pipes are as impressive onstage as they are on her recordings. We might scoff at how tacky Miley Cyrus can be, but the lines will run around the block for her sure-to-be-disturbingly-bizarre Bangerz tour. Depeche Mode, whose members continue to be alarmingly prolific and consistent despite their antiquity, will be making the rounds. Beyoncé, in all of her wonderful (if overhyped) glory, shall grace the masses with the Mrs. Carter Show World Tour. And maybe, just maybe, Daft Punk will find it within their sacred mechanical hearts to play a live show or two for the first time in, you know, seven years. We're all thrilled to hear that you boys are playing the Grammys, but seriously, give the people what they really want.
So get pumped, because the greats are on parade during 2014, The Year of The Tour. God bless us, everyone.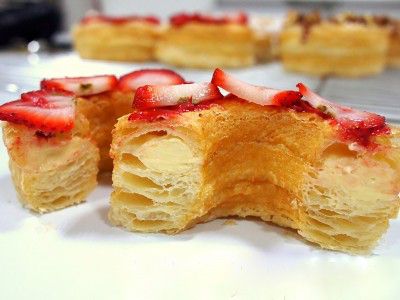 Food Trends: Frankenfoods in, trucks out
By Hannah Landers
A new year means out with the old and in with the food! The arrival of 2014 promises a batch of fresh culinary trends, as well an expiration date for some that have gone quite stale in the past year. Dig in!
The death of food trucks
In 2013, food trucks were the stuff dreams were made of. Mobile food? That magically materialized at any given street corner? It doesn't get much better. But as the year wore on, the novelty of food trucks began to wear off. Tracking these elusive automotive beasts on Twitter and Facebook became tiresome, and the competition from bigger names (An Auntie Anne's food truck? Really?) drove up prices to the point where it was cheaper to have a meal that didn't have to take place on the sidewalk in front of Morse Auditorium.
Specialized fast food
Fast food has long been frowned upon, thought of as responsible for filling people with fattening dishes made of gross, unidentifiable mystery meat. These restaurants sought out to scorch this line of thinking, beginning in late 2013 when McDonald's announced that it would be demoing a "build your own burger" menu option in a few of its restaurants, even offering more upscale ingredients such as white cheddar cheese and chili-lime tortilla strips in its "SoCal" burger. The New Year promises more of this kind of fast-food renaissance.
Food hybrids
Even if you're not an avid food connoisseur, it was hard to miss the frenzy over New York chef Dominique Ansel's cronut (half-croissant, half-donut) that pervaded the last year. With such a delectably irresistible creation at the helm of this "Frankenfoods" revolution, it's hard not to imagine similar creations in the works.
Single-item restaurants
Menus can be tricky things. All too often there are too many good things to choose from. Single-item restaurants are making things easier for diners everywhere by only making one dish but making it really well. This trend is most apparent in the abundance of cupcake shops that still seem to pop up every now and then, but it has since expanded to include other sweet treats like rice pudding as well as savory dishes like meatloaf. Grilled cheese restaurant Cheeseboy has even produced a franchise out of two pieces of bread and a couple slices of cheese, with locations throughout Massachusetts, Connecticut, New York, New Jersey and Rhode Island.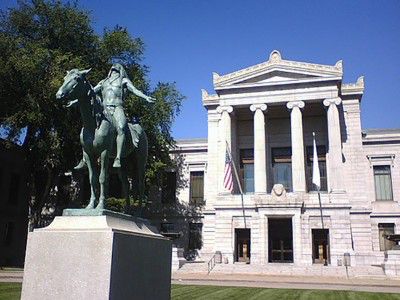 MFA puts indie on display
By Bhaswati Chattopadhyay
In a city filled with culture, the Museum of Fine Arts is an especially bright beacon of the best Boston has to offer. Everyone should take advantage of BU's participation in the Museum's University Membership Program, which allows students to enter the MFA free of charge when they present their college ID at any MFA ticket desk. Here's a preview of some of the exciting upcoming events that are only a T ride away.
Film: Mulholland Drive
As part of the new "Mind-Bending Movies" series, the MFA will be screening "brilliantly complex works with multiple interpretations, a devoted fan base and plot lines that make you go 'huh?'" What better way to start off the series than with David Lynch's neo-noir masterpiece? Get lost in the nightmare that is Mulholland Drive, with its nonlinear storyline that will lead you through realms of the absurd, the disturbed and the monsters behind fast food joints. Don't forget to wake up for an audience-led discussion of the wildest Lynchian theories imaginable. Mulholland Drive screens in the Remis Auditorium on Jan. 30.
Music: Lost in the Trees
Lost in the Trees has already generated considerable buzz by weaving beautiful tapestries of orchestration and complex musical arrangements. Check it out at the MFA this time to catch a glimpse of their newest, stripped-down incarnation, featuring music from their latest record, Past Life. With a new approach to song-writing, frontman Ari Pickler promises a novel concert experience by "crafting songs to create a maximum impact in a live setting." With a pared-down four-member lineup and a focus on minimalist, rhythm-driven composition, the band demonstrates a constant dedication to evolution and a mastery of electronic dance rock. Lost in the Trees will perfom in Remis Auditorium on Feb. 21.
Exhibition: "Permission To Be Global/Prácticas Globales"
"Permission To Be Global/Prácticas Globales" equips the viewer with the eyes of an international time traveler. Featuring 60 contemporary Latin American sculpture, painting, photography, video and performance art pieces from 1960 to the present and exploring themes as distinct as "Power Parodied," "Borders Redefined," "Occupied Geometries" and "Absence Accumulated," this exhibition traces the lasting impact of Latin American avant-garde in the context of its exclusion from the artistic mainstream. Discover the "critical understanding of what it means to be global" through work that define themselves through subversion of the norm and humanization of the abstract. "Permission To Be Global/ Prácticas Globales" will be at the MFA from March 19 to July 13.