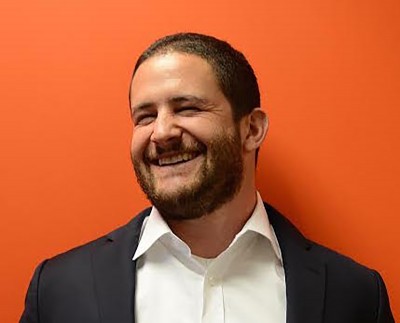 Aaron Michel planned to go into environmental law after graduating from Boston University in 2003 with a Bachelor of Arts degree in environmental policy, politics and law. He said ultimately he planned to sell out and join corporate law — he was just steps away from dedicating $150,000 and the next three years of his life to corporate law.
He decided to get an internship in corporate law, to see if his plan would fit his personality.
It didn't.
Only one week into his internship, the young graduate realized how much he would have hated a lifelong career in a corporate setting. The job was not his fit.
"In every way it would have been an abominable decision," Michel said.
His bright friends and smart parents helped advise him during this change-up period in his life. He said he was shocked that he was inches away from an unhappy career in corporate law.
"I bet a lot of other people do end up making decisions that have a huge opportunity cost associated with them," Michel said.
He calls himself lucky to have realized that a corporate future was not ideal for him.
"It turns [out] it's a much larger, screaming problem than I had recognized," he said.
Understanding this, Michel founded PathSource, a free educational guide designed to help students and graduates make career and life decisions. It also helps individuals find college majors that suit their interests, locate potential career outlets, build strong resumes and everything in between.
Following its launch about five years ago, PathSource has become the No. 1 ranked career app on the Apple Store, and is especially popular in big U.S. cities, Michel said.
When users first download the app, they are asked their reasoning for downloading the app, ranging from finding a job to finding a career path. Most users download it to find a career path, Michel said.
After assessing their interests, users are met with different quizzes to determine what kind of lifestyle they want to live. The quizzes feature questions such as, "Where do you want to live?" and "What kind of car do you want to drive?"
"We're going to translate those answers into localized monthly cost data so we'll be able to say, here is the minimum after tax salary that you need to support the lifestyle that you want to have, localized to where you live or where you want to live," Michel said.
Michel brought his brainchild back to his roots at BU. He said the Questrom School of Business now has every incoming student go through the PathSource experience.
"They want [the students] really thinking in a meaningful way about their major and how that ultimately connects to a career," he said.
Outside of BU, PathSource works with other Boston-area colleges such as Northeastern University and the Massachusetts Institute of Technology. Michel said he believes the application's partnership with college students comes from the inevitable job hunt that rolls around after graduation.
"We work with dozens of colleges … [and] you really find a lot of students who are getting off into their junior and senior year, and really just don't know what to do," Michel said. "It's that super painful question that they get from their parents and friends … nobody knows."
There are over 2,600 videos users can watch featuring people in various fields. They answer questions students may have about a career path, like "What do you do on a day-to-day basis?" and "What was your education and career path?"
"The real goal here is, no matter how you learn, whether it's looking at data, whether it's [seeing] charts, whether it's [hearing] somebody talking to you, we're going to be able to give you a wide angle lens into what your options are," Michel said.
Michel said he created this app because he saw a real problem with recent college graduates thinking that their first job after college doesn't really matter.
"What you really want is to have a focused [and] thoughtful job search, which you can only do if you really know where you want to go," Michel said. "That's what we help you do."