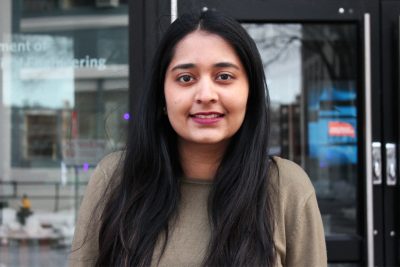 Boston University's tuition will be increasing overall by 3.4 percent in the 2017-18 academic year, according to an email from BU President Robert Brown on Friday. The increase includes a 2.7 percent increase in room and board and a 3.7 percent increase in tuition.
After the increase, the standard overall tuition for an undergraduate student is $67,352. The email attributes the rise to "competitive increases in salaries and benefits, continued investment in our academic programs and the costs associated with operating and updating our facilities," according to Brown's email.
BU has averaged 3.5 percent increases over the last three years, according to the email. BU spokesperson Colin Riley said it's very likely tuition will increase every year. However, Riley said the university has stayed below the average increase compared to other universities nationwide.
"The university senior administration works very hard to keep tuition increases as low as possible year to year," Riley said. "In fact, they've been very successful at keeping Boston University's tuition increases below the national average for similar schools for more than a decade now. If you're looking at a line on a graph, BU's has been below that as a percentage year in and year out for probably 15 years or more."
Riley said in the last 25 years, the administration has invested $1.3 billion into new facilities throughout campus.
"It's a different university than [it was for] the students who attended 20 years ago," Riley said. "There was no Questrom School of Business building, there was no Photonics, there was no Life Science and Engineering on Cummington Street. There was no FitRec or Agganis Arena."
Riley said BU is a tuition-dependent school, and the donations received do not do much for the cost of operation. Only the endowment return, which is usually a single digit percentage, goes to the university. The biggest reason for increasing tuition and expanding the operating budget, which is already over $2 billion, is to increase salaries and benefits.
"Higher education is very labor intensive," Riley said. "Parents and students want lower teacher, faculty-student ratios and the cost of having that is expensive. The biggest income stream to the university is tuition. So, we have a revenue stream [that] is tuition and almost matching it is expenses and salaries."
Riley said the university expects to increase its financial aid from $230 million to $242 million and offer aid to about 50 percent of the undergraduate class.
A Facebook group named "Pres Brown Bathes in Gold" was created shortly after the increases were announced. The group is made up of BU students, many of whom told The Daily Free Press about their frustrations with the increase in tuition.
Kristen Manning, a junior in the College of Arts and Sciences, said the tuition is already too expensive, and financial aid is not given fairly.
"The tuition increase makes it harder to afford such an expensive university, especially when BU doesn't always increase financial aid proportionately," Manning said.
Marissa Wu, a sophomore in the College of General Studies, said she has not received any aid and would like to know what exactly the tuition is being spent on.
"I actually have not received any aid, even though I'm one of five children and my sister is also in college," Wu said. "BU vaguely talks about what it did spend the money on, but I just really want transparency so that we can see exactly what is being spent where."
Rutvi Bhatt, a sophomore in the College of Engineering, said she doesn't see a benefit in services to students and wants to know exactly where the tuition is distributed.
"I understand a certain amount of increase because it needs to adjust for inflation," Bhatt said. "However, the rate of increase is greater than the inflation rate which I don't think is justified."
Prisca Castanyer, an economics professor at Northeastern University, wrote in an email that endowments come from people who believe in the brand, in this case being the university.
"One of the goals of these large endowments is to attract more students from both all over the country and now, with globalization, all over the world," Castanyer wrote. "Competition is fierce in a time where if you are small, especially if you are a small liberal arts college, you are doomed to disappear slowly but surely … because nobody will root/invest on your behalf."
Other BU students said the continued trend of tuition increase will become unreasonable over time, but the trend seems inevitable.
Shreya Reddy, a CAS freshman, said increasing financial aid helps students to afford BU, but it's putting a burden on those already struggling to pay.
"People that don't have the money either have to drop out or struggle even more, especially freshmen," Reddy said. "They'll have four years of this increase. [It's] overall unfair."
Peter Kellner, a CAS junior, said other colleges his friends and family attend also face tuition increases, some by more than 3.4 percent.
"When you first read it you're like, 'Holy crap, how can this get more expensive,'" Kellner said. "I think it's a little bit more crazy, but it's a college tuition bill."