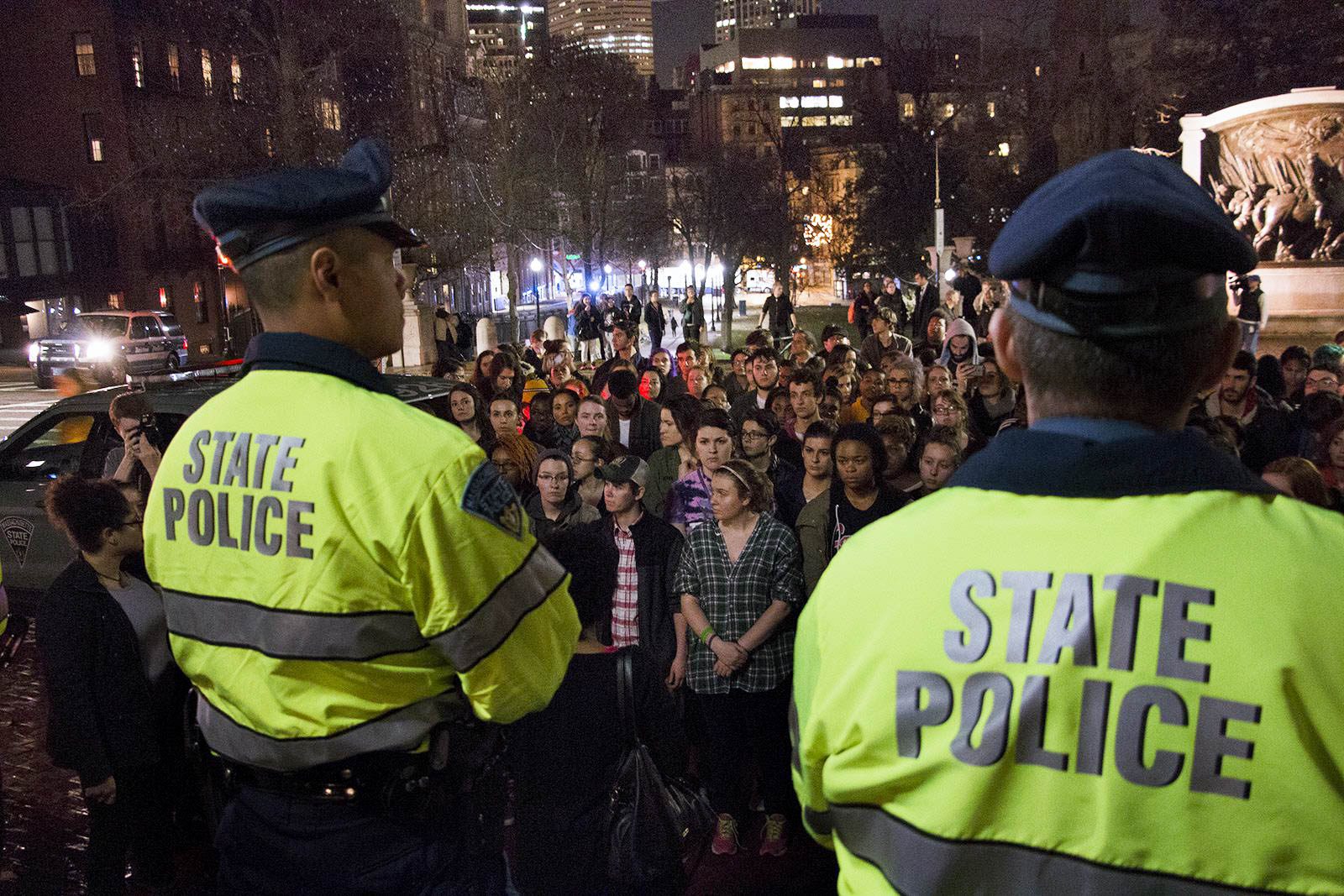 A revised version of the Safe Communities Act has now received support from top Massachusetts law enforcement organizations, namely the Massachusetts Chiefs of Police Association and the Massachusetts Major City Chiefs of Police.
The revised bill was sponsored by Sen. James Eldridge and Rep. Juana Matias, with the purpose of protecting "the civil rights and safety of all Massachusetts residents."
The amended bill took into account input from the police associations. If passed, it would permit state and local law enforcement to hold someone in an Immigration and Customs Enforcement detainer for up to six hours in situations where the detainee is believed to have prior criminal convictions like sexual assault, domestic violence or terrorism charges.
Under current Massachusetts law, as a result of Lunn v. Commonwealth, police officers are no longer legally bound to "honor" immigration detainer requests from federal law enforcement.
Both the MCOPA and the MMCC wrote in a joint letter that they fully support the redraft of the bill because they feel it will strengthen public safety across Massachusetts.
"We believe that this newly modified bill is a commonsense, policy prudent and safety-orientated approach to addressing the existing "gap" in the state of the current law in this Commonwealth that was created by way of the SJC's decision in Lunn this past July," Brian Kyes, the president of the MMCCA and the chairman of the MCOPA legislative committee, wrote in the endorsement letter.
Kyes wrote that the redraft of the bill will be crucial in apprehending criminals who pose a threat to public safety.
"This important legislative change will absolutely enhance public safety in our respective communities by preventing dangerous individuals who meet the aforementioned criteria from being released back into our cities and towns to potentially reoffend and commit further acts of violence," Kyes wrote in the letter.
Marion Davis, the director of communications for the Massachusetts Immigrant and Refugee Advocacy Coalition, said that Massachusetts is in desperate need of such a revised bill.
Although her coalition has issues with some of the language directed toward detainees under the bill, Davis said, they will still persistently push for an even stronger version.
"We are in a crisis, and we believe that we need to act this year and we will push for the best possible version of the bill," Davis said. "We are prepared to accept an imperfect version of the bill."
Jem Martin, 23, of Back Bay, said they believe the police should work separately from immigration enforcement officers.
"The immigration situation here is one that could be improved, but it should be done in a way that creates a structural balance between the many different powers," Martin said.
Harmony Wu, an organizer for Progressive Massachusetts, a grassroots organization that works to achieve "progressive change," wrote in email that she appreciates that Massachusetts law enforcement is acknowledging the need for a separation of power between local law enforcement and federal immigration authorities.
"We are pleased that [through] their endorsements, MA Law Enforcement recognizes the critical importance of the essential legislation — drawing an appropriate, necessary bright line between the community safety work of local law enforcement versus the federal operations of rounding up members of the community for deportations," Wu wrote.
Nancy Driscoll, 50, of Brighton, said that she hopes the bill will effectively improve public safety.
"I appreciate the redraft of such a bill but I hope that it actually enhances the protection of residents across the state," Driscoll said.
Linda Hogu, 65, of Allston, said she believes there shouldn't be a crackdown on immigration because many immigrants make an honest living as a part of the working class.
"I don't have an issue with the U.S.'s current immigration situation because I've known many who've come to this country and positively affected our communities through hard work," Hogu said.