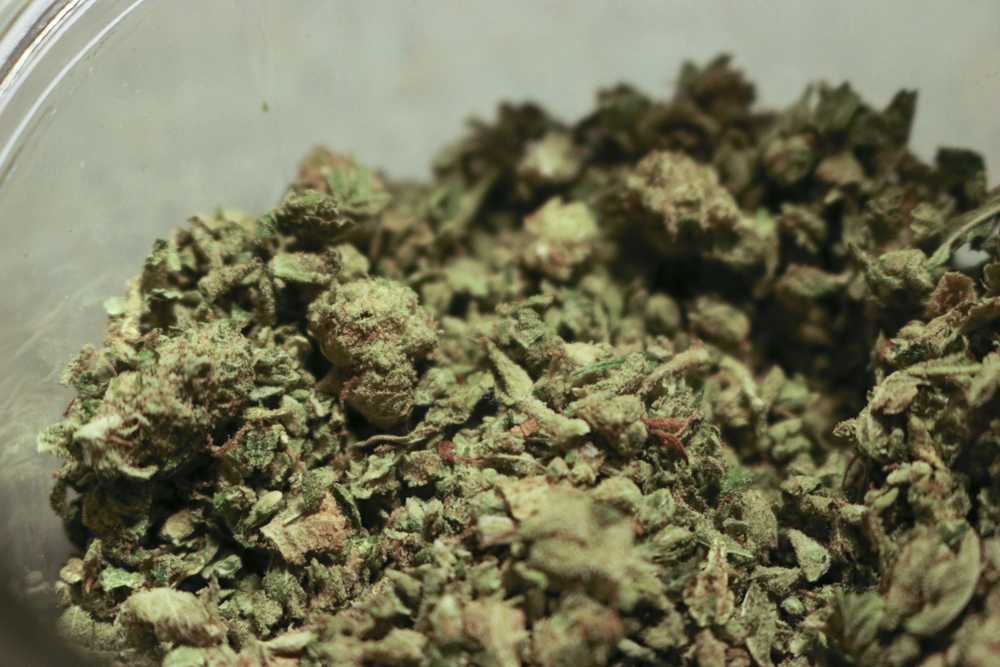 Marijuana advocates and farmers are trying to protect their right to grow the crop throughout the Commonwealth as they fear their rights are becoming limited — especially when it comes to zoning.
These stakeholders gathered at the State House Tuesday in a joint effort to persuade legislators to repeal an amendment in the Right to Farm Bill that would allow towns to use zoning laws to prevent farms from growing marijuana.
The Right to Farm Bill promotes agriculture-based economic opportunities in the Commonwealth, a constitutional right in the state. This is amplified by Chapter 55, a law which gives farmers the right to participate in the marijuana industry, according to a press release from the Massachusetts Cannabis Reform Coalition.
Nevertheless, certain towns across Massachusetts have zoned their marijuana farms as "industrial," and some are even demanding that these farms be re-zoned and give up resignations that protect their land, according to the release.
The Massachusetts Cannabis Reform Coalition, Massachusetts Grower Advocacy Council, Massachusetts Recreational Consumer Council and the Farm Bug Co-op were in attendance to advocate for a repeal, according to the release.
Eric Schwartz, the co-founder of Farm Bug, wrote in an email that marijuana isn't currently included in the Right to Farm. Chapter 351, a bill that was used to delay the passage of Question 4, which legalized marijuana in the state, amended the Right to Farm so that cannabis is not included, he wrote.
These unreasonable zoning regulations have hindered cannabis farming because marijuana is still widely perceived as forbidden, Schwartz wrote.
"Because cannabis is still seen very much as taboo and considered to be a controlled substance rather than an agricultural plant that can and should exist alongside other agricultural crops, there are zoning laws put in place that are excluding farmers from the cannabis industry," he wrote.
Recent zoning proposals, such as the Boston Planning and Development Agency's vote that would force marijuana establishments to be placed in buffer zones at a certain distance from one another, have also been filed as a response to this issue.
Peter Bernard, the president of Massachusetts Growers Advocacy Council, wrote in an email that his organization's lobbying efforts will help the Commonwealth be more inclusive toward cannabis farmers as their rights are currently at risk of becoming restricted.
"It goes against the spirit of the law, which requires the Commonwealth to make farmers inclusive in the industry," Bernard wrote.
Bernard wrote that marijuana stores and dispensaries, under the approved law, wouldn't be placed in locations that would serve as a detriment to the community.
"Zoning laws are important to the community," Bernard wrote. "We do not put liquor stores next to schools, neither should we put a pot shop near one."
Kamani Jefferson, the president of the MRCC, said because zoning affects all aspects of the community, it's a topic that should be addressed by everyone.
"Zoning is a community tool," Jefferson said. "Everyone needs to be at the table when it comes to zoning because it's going to affect everyone in reality … We just have to remind voters and consumers alike, as well as farmers, that they need to show up and educate."
Jefferson said one of the most important steps in getting the law repealed will be through educating all those involved — from farmers to legislators.
"There's a lot of fear and stigma being pushed, so we have to combat that with proper consumer education and even farmer education … [and] cooperative education, on how we all can be a part of this new movement," he said.