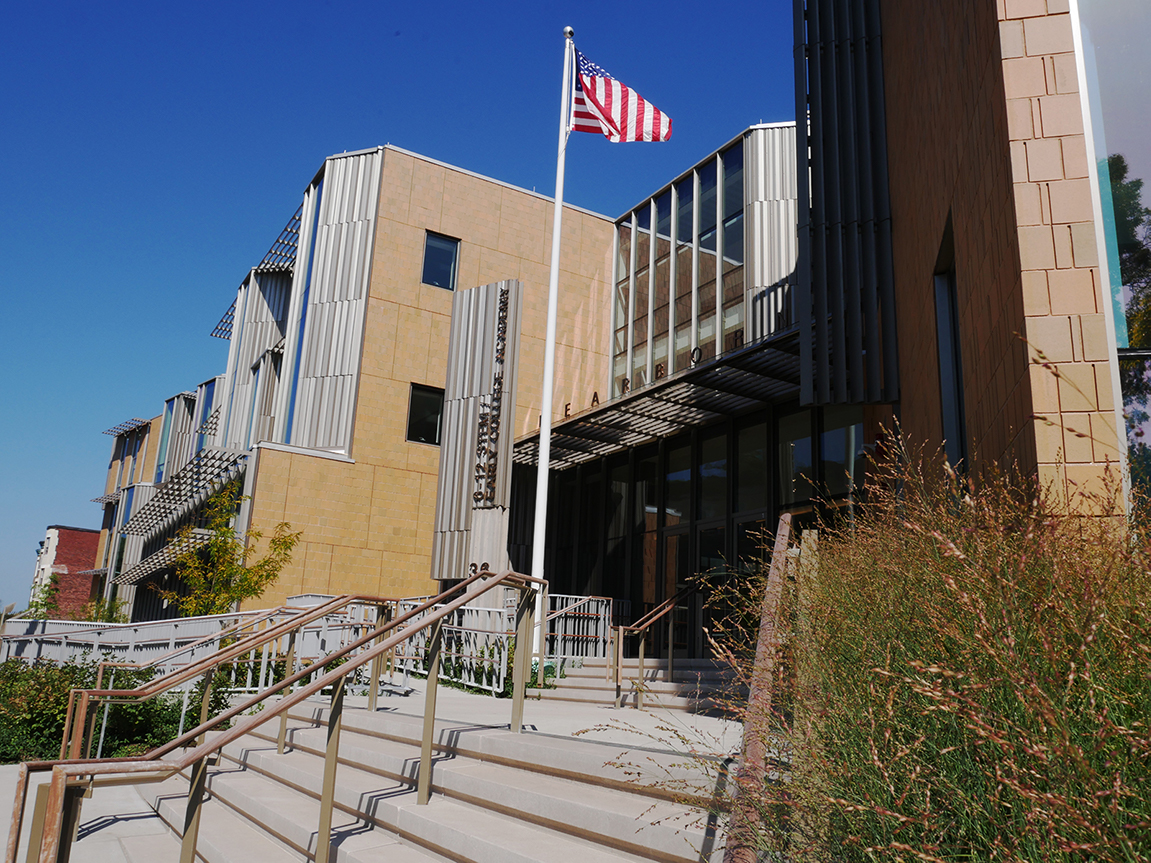 Dearborn STEM 6-12 Early College Academy opened in Roxbury Thursday as the first school in Boston dedicated to STEM (science, technology, engineering, mathematics) learning.
Mayor Martin Walsh and Boston Public Schools said they view this academy as a way to prepare students for a future career in these fields.
"The goal for Dearborn STEM 6-12 Early College Academy is to provide a hands-on, team-oriented curriculum rooted in problem solving and modeled after professional work projects and tasks," Xavier Andrews, BPS deputy press secretary, wrote in an email.
The Boston Plan for Excellence is working closely with BPS and is fully responsible for running Dearborn Academy. Mardi Fuller, the director of external relations at BPE, explained that Dearborn is placing an emphasis on preparing students for their lives outside of school.
"All high school students engage in a career pathway – health and life sciences, computer science or engineering – in order to be well on their way to the career of their choice upon graduation," Fuller wrote in an email to The Daily Free Press.
R'mani Haulcy, a professor for MIT's Women's Technology Program and a current graduate student at MIT, wrote in an email that a thorough STEM education has become crucial for young learners.
"The world we live in is quickly changing and so many careers now involve some sort of computer programming knowledge," Haulcy wrote. "A STEM education is absolutely necessary for today's youth to insure that they enter the work force able to put their best foot forward, regardless of whether they choose careers in STEM or not."
The 128,000 square-foot facility houses indoor and outdoor learning facilities, two fabrication labs, 3D printers, laser cutters, a gymnasium, a dance studio, a media center and green energy systems. This state-of-the-art facility is necessary for the education and operation of the school, Fuller explained.
"It is critical that all students educated today are deeply technologically literate," Fuller wrote. "All of our students take computer science [classes] in each grade, 6-12, and take engineering classes as well."
The academy currently has 488 students enrolled and plans to expand to 600 students by 2020. Andrews wrote that a major goal for Dearborn during its expansion is to provide "typically underserved students in the Dudley Square and larger Roxbury community a state-of-the-art facility for learning, where they will be provided a curriculum rooted in career readiness."
Of the current Dearborn students, 85 percent are nonwhite, 49 percent are current or former English learners and 79 percent are economically disadvantaged, Andrews wrote.
Haulcy wrote that she hopes the academy will expose youth, particularly those from underrepresented backgrounds or communities, to ideas and fields that they may not have known existed otherwise.
"I am sure that [at least] one student will fall in love with STEM after attending this academy and if only one student eventually chooses a career in STEM, the academy will have been a success," Haulcy wrote.
The $73 million facility is the first new school BPS has constructed in 15 years. Of the total cost, $37 million was reimbursed by the Massachusetts School Building Authority, which is part of the $110 million Walsh and BPS have secured for "MSBA funds to support new school buildings and facility renovations," Andrews wrote.
BPS Interim Superintendent Laura Perille views Dearborn as a template for future schools. Through BuildBPS, a 10-year plan for Boston Public Schools, Perille has said she hopes to create more schools like Dearborn.
"Interim Superintendent Laura Perille has made it clear that moving forward with the BuildBPS educational and facilities master plan is an integral part of her agenda during this transitionary period for the district," Andrews wrote. "The Dearborn STEM 6-12 Early College Academy is seen as a model for future BuildBPS projects and school curricula."