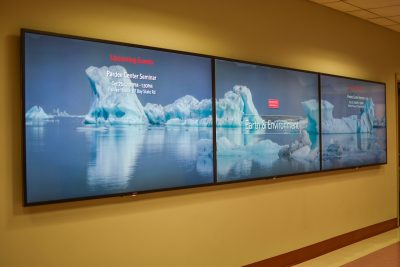 Climate Advocacy, Research and Education (CARE), a new Boston University student-run organization, is aiming to take up the fight against climate change by spreading information about climate change through interdisciplinary perspectives.
The organization was created after a similar program, BU Research Education and Communication of Science (BURECS), ended last spring after its leader, BU professor David Marchant, was found guilty of sexual harassment, CARE Treasurer Olivia Williams said.
BURECS included students from the College of Arts and Sciences, the College of Communication and the School of Education, according to the group's website. It featured seminars, labs, summer internships and fieldwork in Antarctica.
Funding for BURECS was not renewed this spring in light of Marchant's conduct, Williams wrote in an email.
Williams came up with the idea for the new group, which she said she planned out this summer.
The organization was approved by the Student Activities Office Friday, Williams said.
Williams said she missed the opportunities that BURECS had offered and wanted to create something to fill the vacuum that it had left.
"It just suddenly occurred to me that there's no reason that the students couldn't continue to do those things under our own leadership and in the ways that we wanted to do them," Williams said.
However, she doesn't want to just emulate what BURECS had done, Williams said, and the CARE E-board plans to get more people involved and work on larger projects with a wider benefit. They plan on using creative writing, art, interactive events, educational videos, lectures and anything else that can help people understand climate change, she said.
"I think that climate change is really the biggest issue that is facing our entire planet right now," Williams said. "And anything that we can do to help move that conversation along is going to be great."
The organization emphasizes a diverse, interdisciplinary approach to combating climate change, CARE Vice President Rachel Gentile wrote in an email, and students from all schools and colleges in BU are welcome.
It takes a diverse perspective to solve the issue of climate change, Gentile wrote.
"In the world of academia, climate is seen as a problem for scientists but in reality it is too broad of a category to only be studied by one group," Gentile wrote.
Williams said members will learn about climate change and climate-related issues, as well as educating the public about these issues using social media, informational videos and other multimedia forms.
Educating the community is a big priority for the new organization, CARE member Ethan Brown said.
"People know climate change exists, but everyone has a different level of knowledge as to how imminent it is, how severe it is, what's causing it and a lot of the science and also policy relating to it," Brown said.
The organization also wants to provide its members with connections to professionals in the fields of research, education and communication in order to enhance their education and future careers, Gentile wrote. They plan to host networking events, attend other events and invite professors and graduate students to discuss their research.