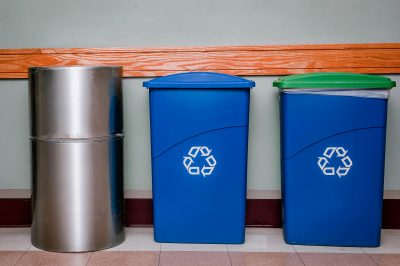 A report released Tuesday by the Boston Green Ribbon Commission with research and analysis led by the Boston University Institute for Sustainable Energy outlined a list of strategies the city will have to implement in order to reach its goal of becoming carbon-free by 2050.
The Green Ribbon Commission was created in 2015 and is comprised of CEOs and other leaders around Boston, including BU President Robert Brown.
The three main strategies detailed in the report include improving overall energy efficiency, electrifying fossil-fuel burning appliances to the fullest extent feasible and purchasing 100 percent sustainably-sourced fuels.
Michael Walsh, a senior research scientist for Carbon Free Boston at BU ISE, said the research team is made up of several students and recent alumni.
"We've had a lot of support from the faculty and the administration here at BU to move forward with this plan," he said, "which is a very unique thing for a university to do and participate in."
Walsh added that the report's three goals are "mutually reinforcing," meaning they need to be pursued together in order to reach the goal of zero greenhouse gas emissions.
"We're talking about trying to reduce energy use across all of Boston's building stock by about 40 to 50 percent by 2050 in a way that then supports those other two goals and makes them more cost effective," Walsh said, "and doesn't strain our grid, and doesn't hog all of the renewable and clean energy sources out there."
BU released its own Climate Action Plan that is closely tied to the city's resiliency and would help achieve Boston's energy goals in December 2017.
"One of the reasons why BU is leading the way in this is, one, it has a great faculty here that knows the risk of climate change," Walsh said, "but it also has a great faculty and staff here that have the knowledge and capacity to design and implement innovative solutions."
One of the actions BU has already taken is working to help finance a wind farm in South Dakota. By contributing to a cleaner energy grid there, BU is offsetting its own carbon usage on campus, Walsh said.
"This [is the] first step of procuring renewable energy in a way that maximizes the value of it by targeting some of the nation's dirtier electrical grid," Walsh said. "Boston University has really positioned itself in a group of leaders within the city of Boston."
Walsh also said that students have an important role in realizing these goals.
"Good citizenship is important," Walsh said. "Where I think the typical Boston University student can have the biggest impact is by taking a course or a course of study and pursuing a career in this space because we need more intelligent people working on these problems."
Grace Li, the director of environmental affairs for BU Student Government, wrote in an email that her department advocates for environmental and sustainable policies and practices on campus.
"Our primary goal is to educate BU students on issues of sustainability and climate change and to advocate for initiatives that will make BU a greener university," Li wrote in an email.
The department is working on getting complete access to recycling in all on-campus housing, Li said. They have also partnered with [email protected] to hold events and information sessions for students.
Ben Cares, a board member for BU's Urban Planning Association, said that his club works to inform its members about green and sustainable practices in urban planning.
"We do a lot surrounding sustainability and energy and transportation," Cares said. "We do a form of advocacy for carbon footprint reduction and energy usage reduction within the club itself, and I think in that way, it kind of spreads the word to their friends and family members."
Olivia Henning, a freshman in the College of Arts and Sciences, said that she's glad Boston is committing to its goals but that it would have been better to have already implemented greener methods.
"It's great that they're making steps in the right direction and finally making a plan," Henning said. "I hope it's not too little, too late."
Jeffrey Lowe, a sophomore in Questrom School of Business, said he thinks BU's sustainable practices and research should be an example for other universities.
"They should lead the way, encourage other universities to also be green, carbon neutral," Lowe said.
Casandra Oldfield, a junior in CAS, said she is worried about the city's ability to implement these strategies.
"In terms of aspirational goals, it's a really good one," Oldfield said. "However, I don't know if our infrastructure and political system will allow planning for anything that far ahead. I think there's a lot that can happen between now and 2050."