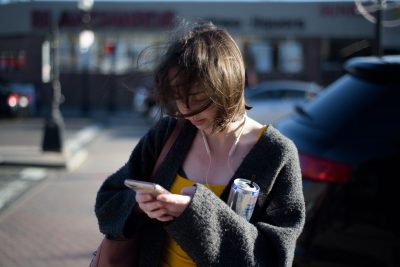 When Jessica Frith is awake until 5 a.m., an experience college students know well, she isn't cramming for a test or getting back from a night out. She's at home in bed watching Netflix to "decompress" after a nine-hour shift, attempting to ignore stressors that might be an overdue paper, an upset coworker or the Uber home that cost the same amount she made in an hour.
Frith is a fourth-year Boston University student working toward a five-year program in the Frederick S. Pardee School of Global Studies, after which she will receive both a Bachelor of Arts in international relations and a Master of Arts in international affairs.
She also works 35–50 hours a week at Earls Kitchen and Bar in the Prudential Center, where she works as a shift manager two to three times a week and as a server one to three times a week.
Frith said she receives little help from her parents and works to pay for her rent and food. BU students like Frith, who take on long work hours in addition to a full class schedule, said their commitments have sometimes affected their classwork, social life and mental health.
"I haven't gone to half my classes this semester because I've been too anxious to go," Frith said. "I really care about school, but I'd be more successful if I could put more energy into being a student."
Elise Frankera, a senior in the College of Arts and Sciences studying math, works 30–35 hours a week at Yard House in Fenway and said she is taking five courses, spending 17 hours total in the classroom.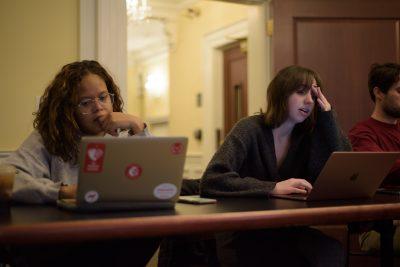 "After work I just don't want to do any schoolwork," she said. "Around a month ago I kind of had to step back and tell my managers that I am not able to focus on school because I'm at work so much."  
Frankera said she sometimes feels frustrated by her peers at BU who don't work to pay their own expenses.
"They're able to focus on school," she said. "They're able to get these unpaid internships."
Katerina Chew, a coworker and friend of Frith's, is a junior in the Metropolitan College studying criminal justice and pays for her rent and tuition by working as a server and hostess at Earls, she said.
"I had a friend who thought he was doing the same thing as me, but he had a 10-hour-a-week job at BU and wasn't paying for school," she said. "I feel like it's worse at BU, everyone has so much money… the level of people who are understanding is so low."
Chew took this semester off to save money and said she wishes more students understood her situation.
"I came in for the first week of classes just dreading it because of how many hours I was putting in," she said. "I found out that my grades were slipping when I was working 45 hours a week. … I just became completely overwhelmed."
Chew said she is planning on finishing her degree with BU online to reduce anxiety.
"My professors were really sympathetic," Chew said, explaining that sometimes they would allow her to turn in late assignments or even miss them completely with no repercussions.  
Frith said she has considered taking an incomplete on one of her classes this semester, but that her mom convinced her to continue with it and get it over with.
Claire Grossi, a senior in CAS studying political science, attends BU with a partial scholarship. In addition, she said has worked throughout college to pay for what her scholarship doesn't cover.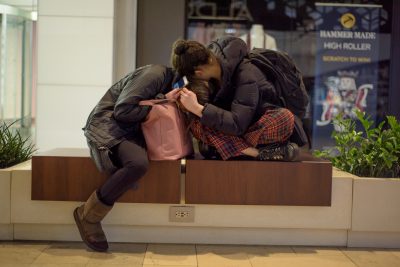 She said she works on-campus 5–10 hours a week at the BU Office of Student Programs and Leadership and works another 25–30 hours a week at Roxy's Grilled Cheese in Cambridge. She said she also takes part in extracurricular activities for about 10 hours a week.
Grossi said she is graduating with honors but expressed that working multiple jobs impacted her schoolwork, mental health and social life.
"It makes you a lot stronger, but it shouldn't be a thing that you have to do," she said. "I think it's unreasonable that I know so many students who need to work."
Mary Ann French, the director of the Student Employment Office, wrote BU pays approximately 11,000 students within a fiscal year. BU's Policy on Student Work Hours for Employment limits student work to 20 hours each week during academic periods.
This policy was enacted in September 2016 to "standardize the number of hours allowed across all employing units, and assure that students have sufficient time to pursue their studies and graduate in a timely manner," French wrote in an email.
"A student's primary purpose/focus while attending Boston University should be their academics," French wrote. "Numerous studies have shown that when students are working in excess of 20 hours per week, their academic performance suffers."
Grossi said her packed schedule has forced her to manage her time better. Though she's had to ask for extensions, she's been able to "keep up with everything."
Frith, who said she has also been able to maintain good grades despite her time constraints, said she originally took on more responsibility at Earls because she wanted management experience for future job opportunities.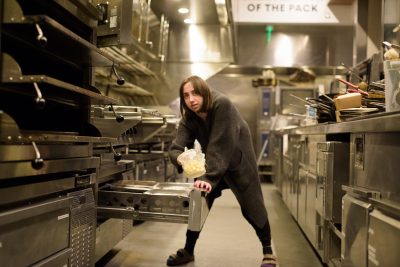 Lou Gaglini, the executive director of the Center for Career Development, said working as a student can be difficult but rewarding.
"The greatest drawback is time management and preserving energy," Gaglini said. "However, we do recommend that students gain some experience."
Any job can strengthen a resume, Gaglini said, even if it's not related to a student's desired career path.
"What's important is the transferable skills that you gain," he said. "Employers hire for skill."
Chew said she sometimes feels jealous of students who can focus their free time on unpaid internships and extracurricular activities.
"It makes me nervous to have mostly just waitressing experience on my resume," she said.
Gaglini said students struggling with an overwhelming amount of commitments can seek help with time management at the Educational Resource Center. BU Behavioral Medicine also offers some online resources to help students cope with stress, anxiety, depression and other mental health issues.
French also recommended students reach out to the University Service Center or the Office of Financial Assistance if they struggle with finances and schoolwork.
When asked how she believes BU can help students who can't afford to take off work, Frankera said she doesn't believe there is anything that the university can do.
Grossi said she would like BU to allow more flexibility with rescheduling exams.
"You can almost always reschedule if you have another on-campus conflict, but if I work until 2 a.m. and then have an exam the next day at 9 a.m., BU doesn't make any accommodations," Grossi said.
French wrote the university does not regulate off-campus employment and noted whether students work or not, and if they do so on or off-campus, is up to them. Still, she wrote, their schoolwork should be a priority.
"We expect all students to have open lines of communication with their supervisors regarding any factors that will affect their performance on the job and their ability to meet their work schedules," French wrote. "Academics should always be a student's first priority."
Chew said she believes more students should be receiving financial aid, saying that going to BU is "not sustainable" for most people.
Frith expressed concern that students who work to live at and attend BU may feel isolated from the rest of the student body.
"It sucks," Frith said. "Especially when there are so many people who are so lucky that they don't have to pay for a lot of their things. It makes me feel like an outsider at BU."