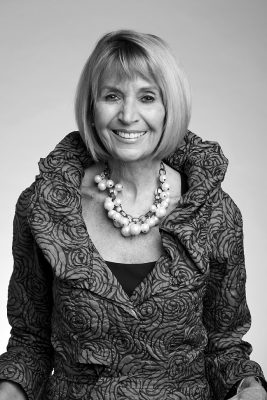 Boston University's commencement speaker for the Class of 2019 will be President of the National Academy of Sciences Marcia McNutt, which was announced Friday by President Brown at BU's annual Senior Breakfast.
BU spokesperson Colin Riley said the university believes McNutt will bring a message that will benefit the graduates and their families attending the graduation ceremony.
"The university is really pleased to have Marcia McNutt be our commencement speaker this year," Riley said. "She's an extraordinary woman, president of National Academy of Sciences, and someone who will have something to talk about in the sense of her experience, her knowledge, her outlook."
McNutt is the first female president of the National Academy of Sciences. She has also been director of U.S. Geological Survey, president and chief executive officer of the Monterey Bay Aquarium, and editor-in-chief of the "Science" journals, according to the National Academy of Sciences website.
"I think students, graduates and their families will appreciate hearing about her experience," Riley said, "and [how] the things she's been involved in have benefited from her education and her leadership.".
Matthew Caflun, a senior in the College of Communication, wrote in an email that his group of friends had been speculating about who the speaker would be before the Senior Breakfast.
"The initial reactions from the announcement of the speaker are a big collective: 'WHO?'" Caflun wrote. "However you can't deny McNutt sounds accomplished and I'm sure she will deliver a very special speech on Sunday."
Melissa Hollis, a senior in the College of Arts and Sciences, wrote in an email that McNutt's accomplishments and trailblazing progress for women make her an exciting speaker.
"I don't know anything about her besides what they announced at the senior breakfast but i am excited to hear her speak," Hollis wrote. "As an environmental analysis and policy major I'm particularly excited about our speaker being a geophysicist/scientist in general. I am hoping/expecting her to talk about environmental issues like climate change."
Huzefa Mandviwala, a senior in the College of Engineering, wrote in an email that though many students might not have heard of McNutt, he thinks BU made a good choice.
"Obviously a lot of my fellow seniors were hoping for Alexandria Ocasio-Cortez, since she's in the limelight right now, and so they are a bit disappointed. No one really knows who McNutt is," Mandviwala wrote. "But I've started researching her and she just seems like a total bada–."
Mandviwala wrote he thinks her expertise on green energy and a cleaner future is something that really resonates with him and his peers.
"It's really cool that we get such a renowned and accomplished woman to come and speak," Mandviwala wrote. "I personally am definitely looking forward to what she has to say."