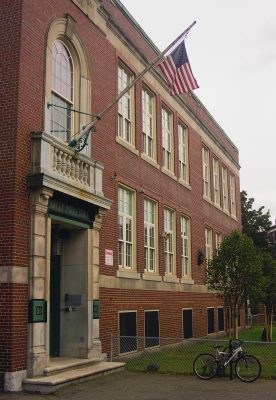 Boston Mayor Martin Walsh officially announced the expansion of the City's Boston Saves program Monday, giving all Boston Public School kindergarteners a savings account that will be pre-filled with $50.
The savings account will help the students save for college or career training in the future, according to a city press release. Students will be able to track their savings progress through an online platform.
Boston Saves incentivizes children's families to deposit regularly, according to the press release. If a family saves $25 for their child in a three-month period, the program will add an additional $5 to the child's account. Within one year, families would potentially be able to earn a total of $65 in incentives.
Partner organizations include Berkshire Bank, Junior Achievement and Metro Credit Union, according to the press release.
Boston saves will also provide additional finance education resources, which include credit-building workshops and a program called Family Champions which trains community members to provide peer support by encouraging the savings process in families' native languages.
Gosia Tomaszewska, senior program manager for Boston Saves, said the incentives are funded by public dollars and partnerships with private companies.
Families do not have to set up or link their personal financial accounts, Tomaszewska said, since the Boston Saves accounts are automatically assigned to students and their families.
"Everybody gets the initial $50," Tomaszewska said.
Tomaszewska said Boston currently has over 4,000 BPS kindergarteners, meaning that a total of $200,000 will be divided between their Boston Saves accounts.
"We're providing money, we're providing a tool to the families, but really what we're hoping to do here: we know we're not going to give families enough money to pay for college, because college is too expensive," Tomaszewska said.
In 2016, Boston Saves began a three-year pilot program in which the city provided savings accounts to 1,000 students across 11 Boston public schools, according to the press release. A total of $80,000 was initially deposited into students accounts student accounts with families earning an additional $15,000 in incentives.
Boston is one of the few major cities with its own children's savings account program. However, these programs are gaining popularity across the country, according to the press release.
Jean Lukitsh, 69, of Dorchester, said she never heard of the program but supports the idea.
"I think education is really important. And I think kids all deserve a good start in life, so it sounds like a great program," Lukitsh said.
Chestnut Hill resident Linda Button, 62, said that she thinks the program should continually nurture the savings process.
"I think in theory that's a great idea as long as it's paired with some program that helps the kids understand how to save and how to grow their money," Button said.
James Alden, 60, of Lincoln, said that tax credits and tuition cuts are alternative encouragement to save.
"That is if they are contributing citizens, it's a great idea. The devil's in the detail and how you execute it," Alden said.
He said that the program's success depends on how it is implemented.
"So you don't want to just give it to everyone. Like it's somebody who's actually going to give back in some way, either through productivity or whatever," Alden said.