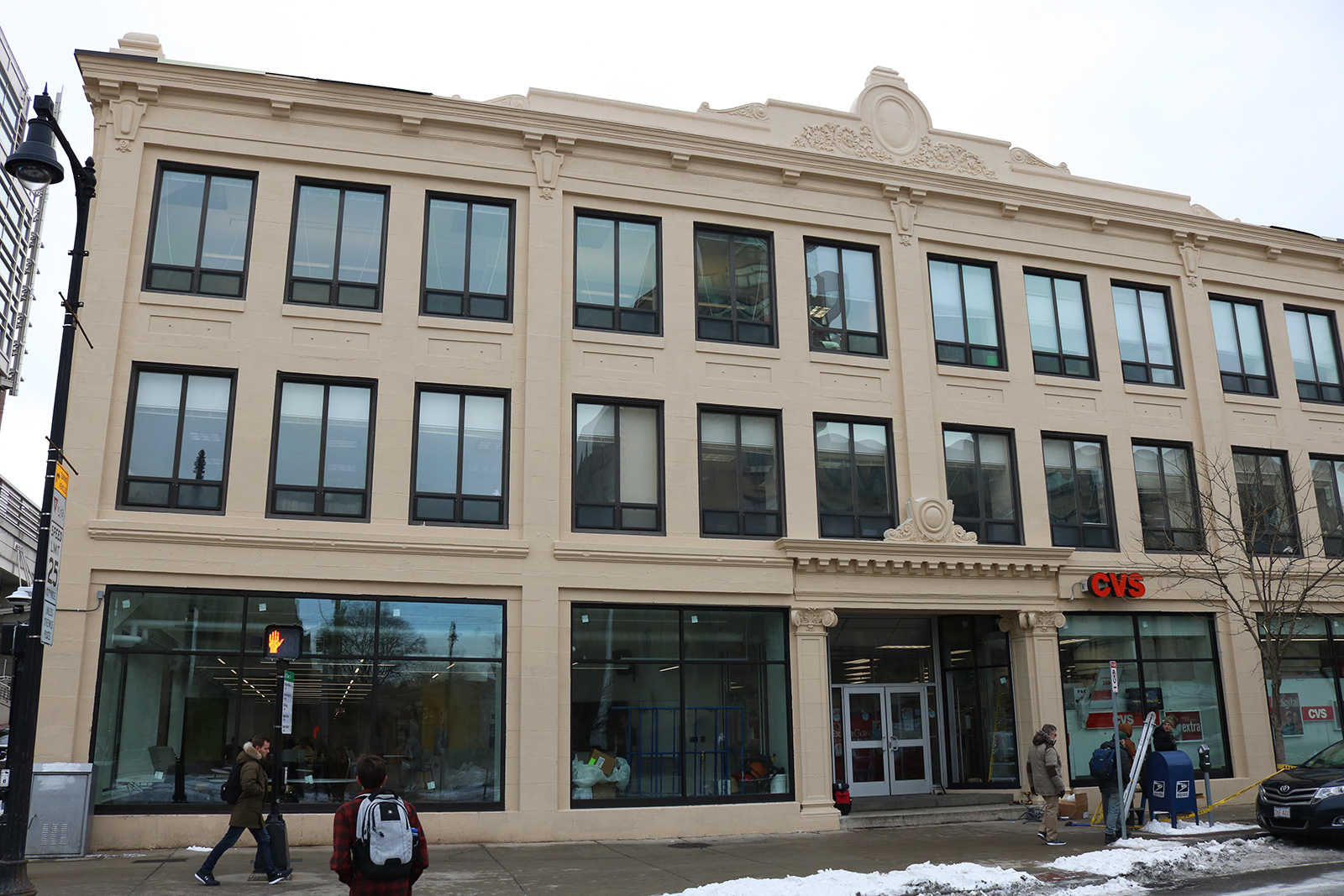 Boston University purchased 730 Commonwealth Avenue Jan. 20, according to Bldup, a news service tailored towards updating construction, design and real estate development on new projects or purchases.

The 2.7 acre plot of land was purchased for $50 million after decades of BU access to the building through a master lease. The 145,174 square foot building is currently occupied by CVS Health, the company that owns CVS Pharmacy and many other businesses, as well as the BUild Lab, a collaboration space and center for innovation available to all students.

The lease, initiated in 1990, began with the understanding that BU could acquire the building in 2020, according to BU Spokesperson Colin Riley. Riley said when the new year came, the purchase made sense to the university considering how much the building was already in use.

"The building is strategically located in central campus," Riley said. "It's also home to Innovate BU and a surface parking lot."

Since BU had been using the building for thirty years, Karen Cutone, director of real estate development, does not consider this acquisition a large change for the university.

"The university has controlled the property for decades through a master lease, so this purchase was more of a financial transaction to formalize the ownership," Cutone said. "We have been carrying the building in our inventory since we entered the masterlease so it is not really considered a new property for us."

Both Cutone and Riley said there are currently no plans to make any changes to the building's functions. They said the building will continue to house both CVS Pharmacy and BUild Lab for the foreseeable future.

Riley said the university sees the value in expanding their ownership along Commonwealth Avenue, and said he believes it helps emphasize the university's urban campus.

"This is a bustling, vibrant area," Riley said. "This allows more students who are fortunate to be in that location on campus to go our BUild Lab for whatever they need."

Riley also said that this acquisition is not indicative of any trend or plans for BU to continue purchasing more buildings in the area. Rather, he said it was a singular case that made sense to the university.

"We have an open campus, and we certainly recognize the value of having ownership of properties adjacent to our current buildings so students can use them for academic purposes and academic support," Riley said.

Jasmine Coles, a senior in the College of Arts and Sciences, said that whether or not acquisition is a good step for the university depends on the location of the buildings.

"I don't have a problem with this particular building [being acquired], just because it's in the middle of campus," Coles said. "But, I can see it being an issue if we're acquiring all different buildings and are reaching further [into the city]."

Aaron, a freshman in the College of Communication, said the acquisition of buildings could help BU students feel like they have a traditional campus. He said while he doesn't necessarily mind the city culture of BU's campus, some students may prefer a more secluded and university-centric environment.

"BU is integrated into the city. There's going to be like issues with that, as some people will want more of a campus," he said. "I don't have a preference, but some people may want to have a more campus-feel instead of a city-feel."

Hannah Bard, a freshman in CAS, said acquisitions along Commonwealth Avenue are no surprise to her.

"BU is just such a big institution that I feel like it's kind of inevitable that they're just taking over Commonwealth Avenue and the surrounding areas," Bard said.

Bard also said that with so many buildings along the street belonging to BU, it creates a campus-like environment.

"I think sometimes it doesn't feel like we're in a city and are more on a campus," Bard said. "Everywhere you go, pretty much in this whole area, it's just BU buildings."