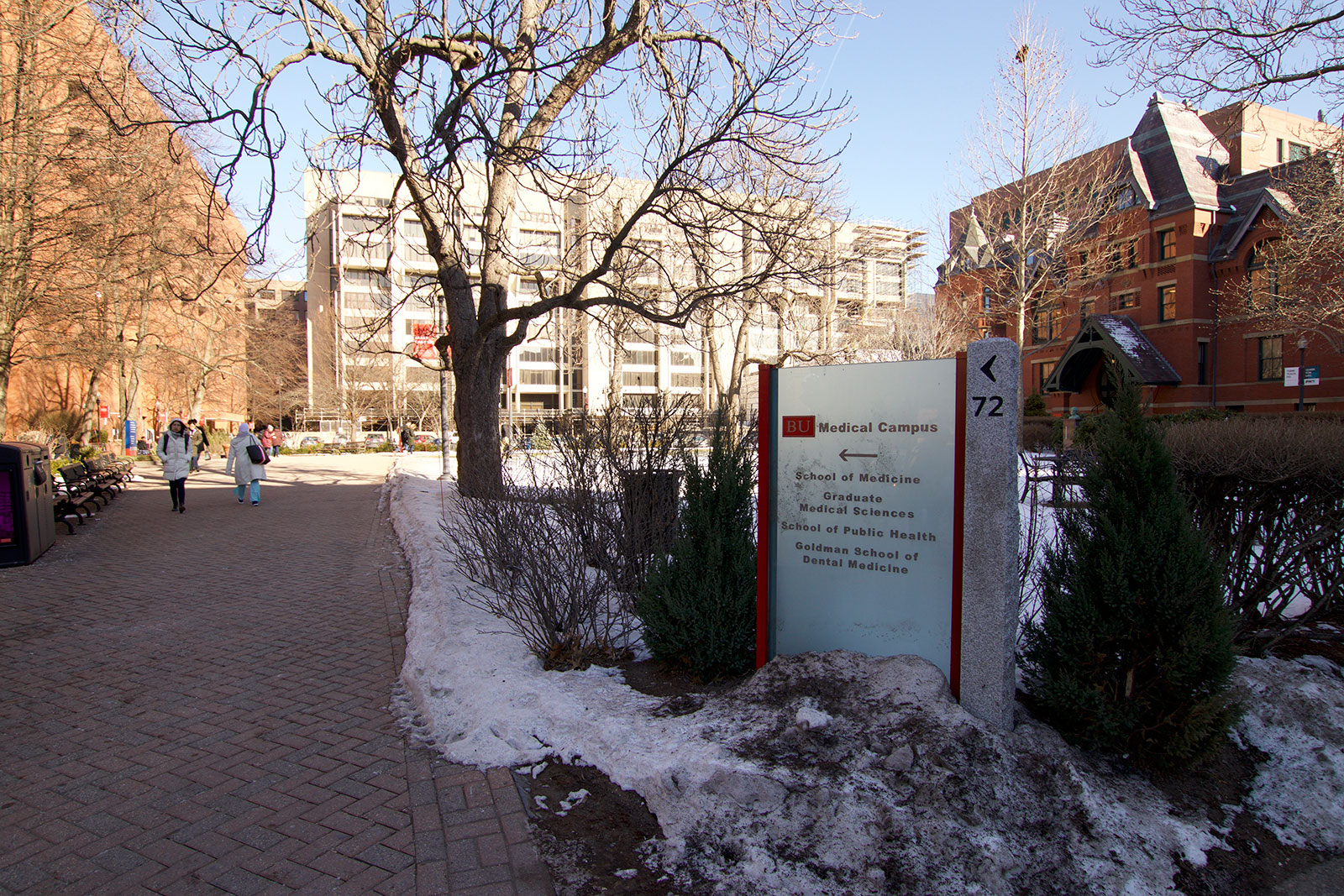 The Boston University School of Medicine will host its Martin Luther King Jr. Commemoration and luncheon Thursday Jan. 23 from noon to 1 p.m. at the Instructional Building on the Medical Campus
John Polk, the associate dean of BUSM and host for the event, said this commemoration holds special value to those in medicine because of King's advocacy for better health care.

"We think part of his legacy for us in health care," Polk said, "is to continue to fight the good fight to address some of the challenges, particularly around health care societies."

The event will feature an introduction by Polk, a dance performance by BUSM student group Creative Arts Society and an address from guest speaker Thea James, assistant dean and associate professor at BUSM.

Polk said his office hand-picked James to present because they felt she could speak to King's principles directly.

"We chose her because of the work that she does at the medical center in the community," Polk said. "She is very focused on care for the homeless, so that's something we thought that connected back to King's legacy."

James said that she is proud to speak at such an event.

"It is an absolute honor to have been asked to do the MLK talk this year," James said. "I have big shoes to fill. Previous speakers have been outstanding."

Polk said he will introduce King's ideas and relate them to what medicine looks like today. He also said he will place emphasis on one of King's famous speeches given in Chicago, in which he said "all of us have more work to do" when it comes to providing good medicinal practices.

"[The comments] are intended to place the program in the context of [King's] concerns regarding the role of healthcare in today's society," Polk said.

James said she hopes people take away a better sense of what it means to be a healthcare professional in society today after hearing her speak.

"Expectations are that attendees will find something in the message that enables them to shift their mindset about what is possible," James said, "and see how much they matter to the future of well being for patients and communities in Boston and will be intentional about contributing."

Similar to previous years, Polk said the event will be geared toward providing a platform to reestablish King's healthcare values and ensure inclusivity in medicine.

"[The purpose of the luncheon is to] invigorate our activity in health care at Boston Medical Center and at BU Medical Campus," Polk said, "specifically around some of the things that [King] urged us to focus on, primarily around inequities in health care delivery."

Isabella Salant, a freshman in the College of Communication, said she believes the event holds merit.

"I think that it's a really good idea, especially because [King] was an alum of the school," Salant said. "And I feel like it's a good way to get all the students involved and learn more about everything that happened."

Sinead Omelinn, a sophomore in COM, said she felt continuing the program is beneficial because of King's lasting impact.

"I think [King] completely changed the U.S. forever," Omelinn said. "And I think it's important to keep talking about that, especially because change still has to be made."

Julia Garland, a freshman in the College of General Studies, said she thinks the event is perfect for those at the BU Medical Campus.

"I think this event is a really good idea," Garland said. "I know a few people over there, my mom works over there, and I think based on the people I know, they would really enjoy that."