In one of my recent SM 131 lectures — a course in Boston University's Questrom School of Business on Business, Ethics and Creation of Value — we discussed that decision making is an integral part of our daily lives that most of us don't even realize. In this particular class, I learned there are certain strategies we can use to approach situations where decision making must be made.
But when we talk about decision making, we also naturally think about the big dilemmas where we are required to make one choice out of two possibilities. So what if the strategies I learned in my business class cannot be applied to these real life scenarios? And how do we know which choice is right, or if any of the choices are even good?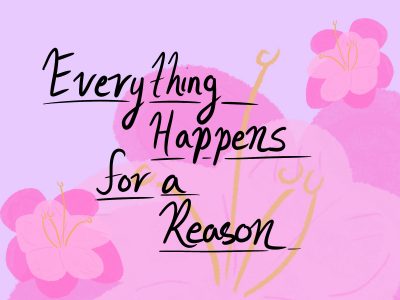 Before coming to BU, I faced an extremely difficult decision that may not seem important to others but certainly was for me. I was left between two choices — should I take a gap year or not? Initially, I was strongly against it, as I did not want to lose the momentum I had gained from my six years at Rumsey Hall and St. Andrew's — both of which were boarding schools where academic rigor and independence were important and instilled values in students. Most importantly, I certainly did not want to fall behind my peers, who were on track to graduate in 2023.
But I'm glad I took a gap year for multiple reasons. Later, I also found out that most of my classmates from St. Andrew's were not necessarily on track to graduate in 2023 as I had thought they would.
Before the pandemic, I had made the last-minute decision to take a gap year instead of entering my freshman year of college at another institution due to visa complications. I realize now that if it weren't for these mishaps, I wouldn't have been able to make the best of what would have been my first year of college.
During my gap year, I was able to experience so many different things that I didn't think I would have ever done. That included meeting new people, forming new friendships, creating new relationships and traveling to multiple countries and cities in Europe such as St. Moritz, Barcelona, Prague, Milan and Paris among many others. I also had more time to retake the SATs and reapply to colleges, where I was accepted to BU — a school my college counselor in high school told me was a far reach.
Now I'm here, and I couldn't be more sure that the words "everything happens for a reason" have been very true.
When making a difficult decision, fear is what makes us struggle in the first place — fear of making the wrong decision is one of the reasons many of us hesitate when faced with a choice. Another kind is fear of how others might think of us if we choose one and not the other or, most importantly, the desire to have things go our way.
Regardless, I think a lesson can be learned when it comes to decision making — lessons that aren't able to be learned in any business class — trust your gut in moments where there is nothing to lose.