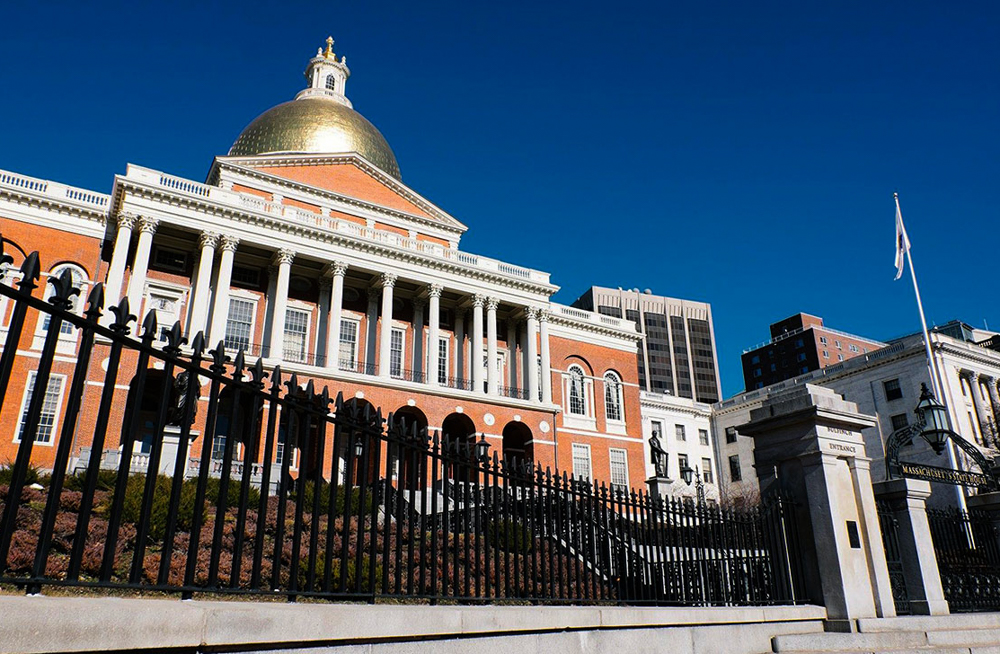 After Massachusetts Gov. Charlie Baker announced he will not run for a third term late last year, four individuals declared their intent to run in the 2022 gubernatorial election in hopes of becoming the 73rd governor of Massachusetts. 
The primary election will take place on Sept. 6, where voters will choose which one candidate will represent their respective political parties in the Nov. 8 general election.
Outlined here are each candidate's background, experience, and different approaches to many contested issues.
Sonia Chang-Díaz – Democratic Candidate
Chang-Díaz currently serves in the Massachusetts Senate as representative for the Second Suffolk District and is the first Latina elected to the state senate. 
Chang-Díaz also worked as a public school teacher in the Boston and Lynn school districts. As a former public school educator, Chang-Diaz advocates for affordable K-12 education and supports free public higher education in Massachusetts. 
Chang-Díaz said in the April 27 WBUR Climate forum she wants Massachusetts to "stop digging" a "hole" by halting the fossil fuel infrastructure and advocating for a Green New Deal.
Chang-Díaz also wants to close the racial wealth divide and support families with paid medical and family leave — something she supported through the Paid Family and Medical Leave Initiative passed in 2018.
Geoff Diehl – Republican Candidate
Diehl represented the seventh Plymouth district in the Massachusetts State House of Representatives from 2011 to 2018. He unsuccessfully challenged incumbent Elizabeth Warren for her Senate seat in 2018 after being nominated by the Republican party. Diehl is endorsed by former President Donald Trump.
He wrote he supports increasing renewable energy as well as implementing measures to protect "environmentally-sensitive" areas. 
Diehl also wishes to further support small businesses and women entrepreneurs coming out of the pandemic.
"Going forward, we need to work on an economic plan to get Massachusetts residents back to work, to re-open our businesses back to pre-pandemic levels, and create jobs," Diehl said in a public statement after Governor Baker's final State of the Commonwealth address. 
Chris Doughty – Republican Candidate
Doughty is an entrepreneur and is current president of Capstan Industries. He has overseen the business build from a startup of a dozen employees to an international manufacturer. Doughty has no prior political experience.
Doughty said climate change is "one of the great challenges in this generation" in an interview with CommonWealth Magazine and suggested bringing electric costs down.
Doughty wrote he believes in creating more jobs through promotion of key industries, simplifying business practices, and having more training opportunities.
According to his campaign website, Doughty wants to ensure all students can access the best education possible and focus on the "individual needs of the children."
Maura Healey – Democratic Candidate
Maura Healey is currently serving as the Massachusetts Attorney General and is the first openly gay state attorney general in the United States. Before her appointment in 2015, she started her own private practice and then served as the Chief of the Civil Rights Division in the Attorney General's Office.
Healey said in the April 27 WBUR Climate forum she wants to focus more on "revving up" alternative, renewable energy sources, particularly wind.
Healey wrote that she plans to focus on job equity and advocate for livable wages, as well as to re-evaluate the tax policy in order to have a more balanced economy. 
Healey wants to increase resources for mental and behavioral health services in schools and increase public school districts' funding through the Student Opportunity Act.