Scrolling through Handshake as a sophomore transfer student in the Questrom School of Business, Rachel Li came across a position at Wayfair with a job description that she found "intriguing." One year and one co-op later, Li has different plans.
Hired to work in e-commerce at Wayfair during the spring of last year, Li said she was exposed to different projects during her time at the company. Ultimately, she found data analysis the most interesting.
"Through this experience I was really able to discover my interest in data analytics," Li said. "I told my manager, 'I really liked doing this, please give me more!'"
As a result of her Wayfair co-op, Li is now planning to change her major. She also hopes to pursue a unique lifestyle post-graduation as a "digital nomad."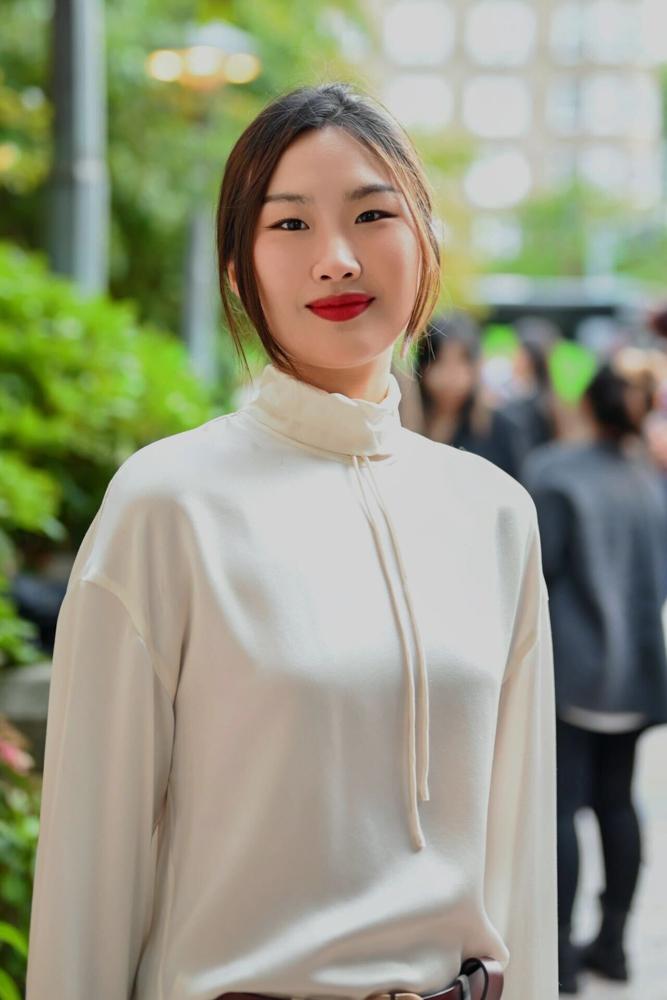 "After I graduate, I will take a full time job, just have my computer and maybe live in this place for a year and live in another place for another year," Li said.
Before these realizations took place, Li said she was "nervous" about starting her role at Wayfair.
"I asked a ton of questions and just acknowledged that I don't know how to do this now, but I want to learn," she said.
Bridgette Lang, a senior in the College of Arts and Sciences studying International Relations, described a similar experience working through her early nervousness.
Lang said working as a global social media intern at the United Nations High Commissioner for Refugees in Geneva for two months and for another four months remotely in Boston starting last July involved "a lot of trial and error."
Lang realized once she got to Geneva that everyone was older and more experienced than her.
"It was a moment of 'why am I here? Why was I chosen?'" she said. "I just had to remind myself 'I'm here for a reason.'"
In part because of her age, Lang said making connections was difficult when she moved to Geneva.
"It took a lot of adjusting to be able to talk to people who are older than me and (in) just such different parts of life," she said.
Out of the many internships that Lang applied to, the UN was one of the only organizations that followed up with her.
"You have to be prepared for failures. Even before your internship when you're applying … be prepared to fail and do it graciously," Lang said.
At the start of her internship, Lang said she told her boss she felt comfortable with creating graphics, writing and selecting photos, but she didn't know how to create videos. In the end, she learned how to make video content for Instagram Reels through the internship.
"That was kind of an 'aha moment,' where I felt like I was able to contribute something special to the team," Lang said.
Now in her last semester at BU, Lang said she loves being back in the classroom.
"When you're working a job there are opportunities to learn, but not in the way that you're getting guided through it as you are in the classroom," she said. "Coming back I feel a lot more grateful for my experience."
Last summer, Valeria Hernández, a sophomore in the College of Communication studying film and television, attended the Cannes Film Festival as a film acquisitions and distribution intern for Shoreline Entertainment.
"It was completely unreal. I just felt like all my dreams were coming true," Hernández said. "(It) opened up a path of maybe I want to do this with my career instead of what I had originally planned."
This opportunity, Hernández said, was the first time she felt "like a film professional rather than a student."
"I had to rebrand myself, to not seem like a student and instead seem like someone who wants to network and someone who's producing projects for real, and that transition was very drastic," she said. "Wearing business formal clothes, leaving my apartment and taking the bus to my job just felt very adult and I had never had anything like that before, but it was very fulfilling."
Hernández said her bosses pushed the idea that her success at the festival depended on her networking skills, which initially came as a challenge to her.
"That was just super intimidating to me because I am more of an introverted person," she said.
Despite the challenges that Hernández has faced in her experience so far in the film industry, she said she has learned to be flexible.
"You have to be adaptable because things can change from one day to the next, and you don't know what the future has in store for you."