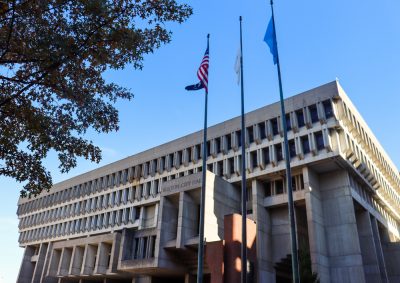 Boston City Council approved a hearing in its Feb. 1 weekly meeting that will examine initiatives to rejuvenate Boston's taxi industry, which has suffered tremendously with the rise of ride-share apps like Uber and Lyft, according to city officials. 
City councilor and hearing co-sponsor Kendra Lara said it was time to "get the ball rolling" on the topic in order to alleviate the financial burdens of taxi drivers, who are primarily small business owners from immigrant backgrounds. 
"I'm excited to continue working with the local advocates to ensure that our taxi industry is not only thriving, but really providing a way forward for struggling immigrant families," Lara said. 
Ride-share companies in Massachusetts gave 91.1 million rides in 2019, according to the Department of Public Utilities. 
Meanwhile, 1,825 Boston taxi drivers have been put at an "economic disadvantage," Lara said. 
Lara said that she and co-sponsor councilor Frank Baker have been working on this issue since last year, partnering with organizations such as Way Forward Taxi Alliance. Way Forward aims to "foster a more competitive and innovative environment for the Massachusetts' Taxi Industry to create greater profitability," according to its website. 
Councilor Baker emphasized the need for "regulatory reform" by the city of Boston, saying that "we can do our part." 
Baker also placed some of the blame for this crisis on the city, saying they let ride-sharing apps take over the market without stepping in.
"The city of Boston allowed the taxi industry to get crushed," Baker said. 
Councilor Kenzie Bok agreed with Baker that the city "betrayed" the industry by deregulating the industry when ride-sharing was popularized.
"We said, 'this is a regulated space that you have to pay to enter,'" Bok said. "And then we said, 'Sike, nevermind.'"
Baker said that there are some things that the city can do to assist taxi drivers, mentioning how cities such as Vancouver have banned ride-share apps altogether.  
"It's time to level the playing field," Baker said.
Baker also said ride-share apps promote congested roadways. 
"We talk about traffic congestion," said Baker. "How many cars here are just going around the block, picking people up?" 
The motion received unanimous support from Lara and Baker's fellow council members, but was not without criticism. 
Councilor Gabriela Coletta added her name, but also brought up the possible environmental ramifications of a booming taxi industry. 
There was a lot of work done to mitigate carbon emission from Ubers and Lyfts, especially for cars traveling to Logan Airport in Coletta's district, and she didn't want this aspect to be lost in the conversation, Coletta said.
Councilor Michael Flaherty weighed in as well, to say that his grandfather and father drove taxis to support their family, and he "wholeheartedly" supported the hearing.
"The time has come to, at least, try to revitalize this," said Flaherty. "They've been decimated."