Before she became an award-winning journalist at the Boston Globe, Meghan Irons' teenage dream was to become a teacher or writer. In joining Boston University's journalism department this spring, Irons' teenage self can finally tick off that second box.
Early in her education, Irons said she was always "interested in other people's stories."
"I was a shy student," Irons said. "I liked to read, I used to write in my journal, write poems and things like that. So I knew it was one of those two things so it's funny that I had a career in journalism and now I'm teaching."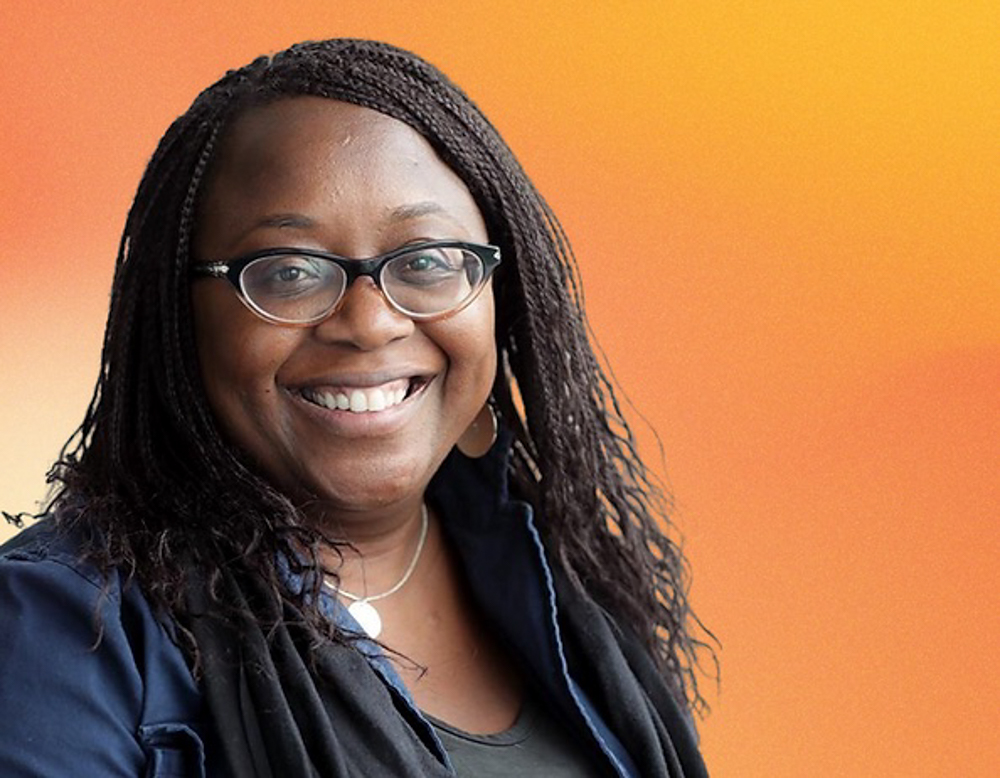 Joining a plethora of notable journalism professors at BU, Irons has taken on the position of associate professor of the practice of impact journalism. Through her class Reporting in Depth, she said she hopes to teach her students that journalists can "write about solutions."
Through impact journalism, Irons said journalists stray from solely "breaking bad news," and instead acknowledge solutions to social issues, and "ways people are coming together to fix something."
"[Impact journalism] is a way … to convene the great minds in journalism and beyond," Irons said. "To talk about ways and look for ways where journalists aren't simply just exposing some bad action, but [where] journalists are bringing people together and are highlighting something that can be actionable."
In her 20 years of writing for the Globe, one the pieces Irons said she is most proud of focused on why the Dorchester community was "consistently in the news when it [came] to gun violence." Through this award-winning project "68 Blocks," Irons and her colleagues dove into the "layers of reasons" behind the nuanced question.
Professor Brooke Williams, who also serves as an associate professor of the practice of impact journalism and instructs another section of Reporting in Depth, said Irons' desire to present her students with all of her prior knowledge is evident in their conversations outside of class.
"She has this desire, this fire, to take everything we've learned," Williams said. "Every time I talk to her I can hear it."
Through her experience in the field, Irons said she tries to make sure her sources know their voices "really matter."
"You can't imagine how many times people have said to me, 'Why do you need to talk to me? I don't have anything to say,'" she said. "I would always be like 'No, you definitely have something to say and I want to hear it. I'd also like to write about it if you'd let me.'"
Drawing from her experience in "amplifying voices and writing about disparate and marginalized communities," Irons said journalists should be publishing stories that are representative of the communities and issues that they have covered.
"Every journalist should be looking at their stories… and saying 'Am I really doing what I really need to be doing to get the full story out?'" Irons said.
Williams said she's happy to see Irons getting students out into their communities to gain important practical experience.
David Yeung, a junior in the College of Communication studying journalism, said his out-of-the-classroom experience in Irons' class will assist him in growing as a young reporter.
"It's a good fundamental backbone putting myself out there and engaging with the local Boston community to understand more about Boston, about how the city works and how people here feel about various circumstances," he said.
Irons has also enlisted a pool of media partners to connect her students with local news pioneers and publications in the community.
"[She wants to] help students become reporters who are going to hold the powerful accountable, who are going to be precise and make a difference," Williams said. "In her very short time here so far, she has built and created courses where students are doing that."
Irons said she hopes her students learn that in any story "the stars" are the people being covered.
"The news industry today needs people who are passionate about their work, and are curious about their work, and are curious about other people and are curious enough to stay [in] this business," Irons said. "It's not a business where you even get a lot of fame, but it is a business where you get to really amplify the voices of people."