La Roche-Posay is a skincare brand based around a thermal spring that has been in use since the 14th century.  The brand was founded in 1975 with the mission to create simple and effective skincare products that dermatologists could provide to their patients, with an emphasis on  helping those with sensitive skin. 
Today, the brand sells products under six product lines: Lipikar, Anthelios, Effaclar, Toleriane, Cicaplast and Pigmentclar. Each product line is targeted towards a specific skin concern.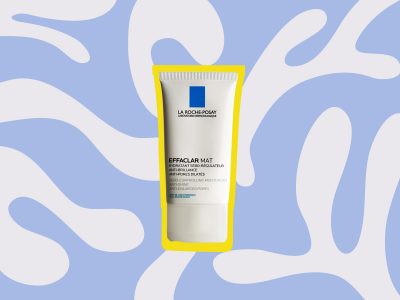 In 2018, La Roche-Posay was acquired by skincare conglomerate L'Oreal Groupe, which has a commitment to not practicing animal testing. This doesn't mean their products are not tested on animals, because they do sell in countries where it is required by law.
La Roche-Posay's products have become wildly popular in the United States in recent years as part of the French skincare craze sweeping TikTok and other platforms. A number of their products (Cicaplast Balm B5, Toleriane Double Repair Face Moisturizer and Anthelios Ultra Light Fluid Facial Sunscreen) have become cult classics in the skincare world. 
On a platform where brand deals and ambassadors rule, which products are actually worth your time and which should you leave on the shelf?
Worth it: Cicaplast Balm B5
For my dry skin friends who are in a constant state of terror from November to March, this balm is definitely worth your money. I use a thin layer of it over my entire face when I'm extra dehydrated and on dry patches. When applied over moisturizer, it locks hydration in, and can resolve redness and irritation overnight. 
For my acne-prone friends this product could be a hit or miss. It contains shea butter, which can clog pores. I would recommend trying it out on smaller patches of dry skin rather than all over. It's a great product for Boston winters, as it has the ability to protect skin from the cold wind.
Worth it: Effaclar Duo Acne Spot Treatment
Acne-prone friends, now's your time! As someone who has tried quite literally everything to clear my skin, this is the best product I have ever come across — it can make breakouts disappear in an afternoon. The active ingredient is benzoyl peroxide, which targets surface-level whiteheads. 
If you're looking for a solution to cystic acne, this may not be the product for you. It can be very drying, even when applied under moisturizer. I tend to use it only once or twice a week, and stick to a consistent retinol routine the rest of the time (don't apply them both at the same time, or your skin will hate you.)
Leave it: Toleriane Double Repair Face Moisturizer
I hate to say it, but this product just doesn't do it for me — I think its popularity is driven more by marketing than by a genuine liking for the product. I've purchased it a couple of times, hoping I'll like it more, but it has a grainy feel and it doesn't lock in moisturize for long. Leave this one on the shelf.
Leave it: Anthelios Ultra Light Fluid Facial Sunscreen SPF 60
Although this sunscreen is wildly popular, it's another product I'd leave at the store. It's effective — I used it every day during a week in the Mediterranean sun and didn't get burned (which is a miracle,) but it leaves a chalky residue. The liquid formula means that it goes on evenly, but my skin feels dry after I wash it off. I'd save my money on this one and go for another sunscreen.
Honorable mention: Thermal Spring Water Face Mist
I had to save this one for the honorable mentions because it feels ridiculous to buy a can of water, and maybe even more ridiculous to recommend it. The water used in this mist is from the thermal spring that inspired La Roche-Posay. The same water that Napoleon Bonaparte used to treat soldiers' skin diseases in the 19th century. Something about this product just works, especially when used underneath hyaluronic acid. I won't tell you to go out and buy it right this second, but it is interesting to try on a whim.