Working in Hollywood was "always the dream" for Mariel Molino.
"I think I always grew up wanting to work in Hollywood and be here and be amongst people that I grew up watching on TV," Molino said.
Molino's dream has come true with her new role as Elena Santos in "The Watchful Eye," a 10-episode thriller and drama series streaming on FreeForm.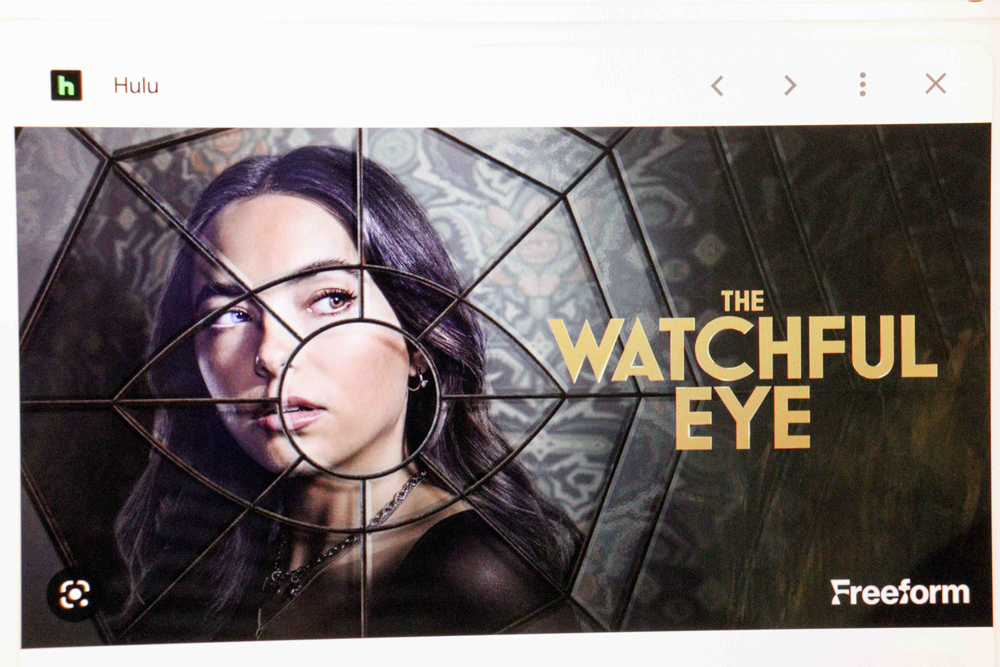 The show premiered on Jan. 30 with a weekly episode released on Monday nights. The show's season finale was just released on March 27.
It follows Santos, a newly hired live-in nanny working for a prestigious family in an exclusive building in Manhattan. She has a complex past, which she hides from her new employer — along with her true intentions for taking the job. After spending some time there, she quickly realizes that the building and its residents have a much darker and complicated history than she anticipated.
Molino started her career in the Mexican film and television industry, with "The Watchful Eye" being only her second role in the United States. She looks back at her time in Mexico with fondness for the experiences she had there.
"[Working in Mexico] gave me a lot of opportunities and where I was able to really get started in the industry and where I learned a lot of lessons," Molino said.
Molino's idols in the industry were iconic actors like Meryl Streep, Natalie Portman and Viola Davis. She also takes notes from other actresses her age, like Florence Pugh, Anya Taylor Joy and Zendaya.
"The Watchful Eye," like many other current streaming series, has taken a weekly-release approach, as opposed to dropping ten episodes at once like has been popular in recent years. Molino said she "loves this format" because it increases fan engagement.
"I was seeing people in the comments just discuss what they think is going to happen," Molino said. "I think that's really special."
Molino said she loves talking to her friends about their theories about the show. Even her family got involved with their predictions for the show, which Molino said was "very heartwarming," and she enjoys being "the gatekeeper to all the secrets."
Professor John Hall, master lecturer in the Film and Television department at the College of Communication, said he believes "the binging model creates a disposable quality to the content" of newer television series, while the weekly episode format of shows like "The Watchful Eye" may allow for better character development.
"The ones that aren't bingeable give their characters more space to breathe, for you to ruminate on what the characters chose to do this week and then you wonder what they're going to choose to do the next time and so on," Hall said.
Annette Milburn, a junior in the College of Communication and vice president of RedList, said a weekly format is helpful for stimulating interest in the show, particularly since "The Watchful Eye" is a thriller.
"They're making sure those cliffhangers are as intense as possible to leave people wanting to come back to the next episode," Milburn said.
"The Watchful Eye" was Molino's first time in a thriller series, which taught her to "use the camera as essentially a co-star." Because she was often in scenes alone, her imagination taught her to "act with the camera."
The part of Elena is Molino's first leading role in her career thus far. She said she is"so incredibly grateful to be here and to be working," describing it as a "surreal" feeling at times.
"Hopefully I just keep going on my route and keep finding roles that are interesting and will challenge me and will make me a better actor, because I also feel like I still have a long way to go," Molino said. "I feel like I'm only getting started."