When building your class schedule, one of the most important things to take into consideration is time — especially when it comes to getting to and from a lecture, discussion or lab.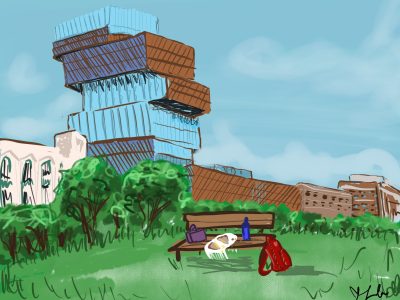 Planning is key, and while you may be breaking a sweat a few times a week to make it on time, awkward gaps between classes are inevitable. Productivity, however, is still achievable whether you have 20 minutes or two hours to spare.
When deciding how to spend your time, you must first assess not only how much time you have to kill, but the location of your next class in relation to the one before. Finding a spot to relax or get some homework done depends on what part of campus is the most conveniently situated. 
If you are looking to stay busy with over an hour until your next class, taking some time in Mugar Memorial Library or grabbing a booth in the George Sherman Union to start an assignment, outline an essay or take notes are great ways to get a head start on work. 
When time constraints leave you with less than an hour before your next class, consider taking a minute to organize the rest of your day, make a to-do list or check your email. The Faculty of Computing and Data Sciences building has seating areas perfect for taking a few minutes to relax while still being productive.
If you aren't necessarily feeling like opening your laptop between classes, grabbing a quick bite to eat or a coffee is just as deserving of your time. Most on-campus eateries utilize Grubhub as a tool to order food for pickup —- something you can do to maximize your time. 
Walking from one side of campus to the other could include a stop at Einstein Bros. Bagels, located in the basement of the College of Arts and Sciences, or one of the three on-campus Starbucks locations in the GSU, Questrom School of Business and Warren Towers. 
As tempting as it is to mindlessly scroll through Instagram, watch a few TikToks or see what friends have been up to on Snapchat as a pastime, being mindful of the time you have between classes can allow you to not only be more productive but also more efficient in the way you use your limited set of hours each day.
Though the time you have from one class to the next may seem a little awkward to fill, making the most of it isn't as difficult or intimidating as it may seem.