Ibram X. Kendi, director of Boston University's Center for Antiracist Research, responded to allegations of misappropriation of funds following a financial audit conducted in partnership with the University.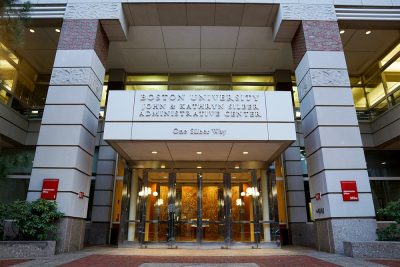 "We were confident the audit would find absolutely no misappropriation or mismanagement of funds and that's exactly what happened," Kendi wrote in an email. "We were not surprised by this completely clean audit. Nor were we surprised that people spread racist ideas about a Black person taking money, about a Black person mismanaging money."
BU spokesperson Colin Riley said in an interview the financial documents related to the audit are internal documents and will not be released to the public as BU is a private university.
He said the audits showed that CAR had not misappropriated its financial expenses.
"It found no issues with how CAR's finances were handled, showing that its expenditures were appropriately charged to their respective grant and gift accounts," Riley wrote in an email. "BU will look into the grants the center received to make sure required reporting processes outlined in each one were followed, as well as examine the Center's workplace culture."
Riley said an additional audit into the workplace culture at the CAR will be conducted by Korn Ferry, a global organizational consulting firm that works with clients to help develop new organizational structures, roles and responsibilities.
"I am hardly surprised about the mass circulation of racist ideas about the corrupt Black leader who needs to be surveilled and investigated," Kendi wrote in an official statement on X. "What happened demonstrates just how much CAR is needed — and needs to be supported. I am glad this is behind us so we can get back to work."
Sydney Topf and Lydia Evans contributed to the reporting of this article