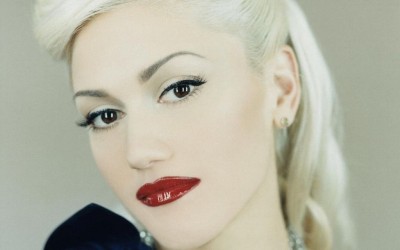 Gwen Stefani, the long-reigning pouty queen of the mainstream, released her latest album, "This Is What the Truth Feels Like," on Friday. The album has a manufactured feel, like an airbrushed photograph, that makes us miss the goofy, raw talent that is quintessentially Gwen.
Stefani is displayed on the album cover with her trademark Blondie scowl and Marilyn Monroe-inspired look. Stefani satires femininity and mixes her blonde locks and doe eyes with skater-styled sass. For example, in the irony-fueled female anthem "Just A Girl" by No Doubt in 1995, she bats her lashes before sneering and shouting the lyrics.
Stefani's punk-rock-meets-pin-up manner is iconic, along with her angelic, alto whine. Stefani, now 46, has matured a lot from her quirky youth.
Stefani began as the lead vocalist of '90s ska band No Doubt, which popularized the genre in the United States with hits such as "Don't Speak" and "It's My Life." No Doubt had the stereotypical alternative rock setup of all-male musicians on guitars, keyboards and drums. However, the group's feisty vocalist Gwen Stefani thankfully set it apart — much like Debbie Harry in punk band Blondie.
From the new album, "Where Would I Be?" sounds most like the Stefani of her "No Doubt" days. It's a little more playful and a little less formulaic than the rest of the album. Gwen brings her attitude with rapping and reggae-inspired instrumentals.
Stefani launched her solo career with the multi-platinum album "Love, Angel, Music, Baby" in 2004. The album was inspired by Japanese culture and was represented by the Harajuku Girls — Stefani's Japanese backup dancers and entourage for the duration. The lyrics to "Hollaback Girl" and "What You Waiting For?" are mysteriously emblazoned into our generation's collective memory.
"Make Me Like You" is a song from Stefani's new album that takes us back to the popularity of "Love, Angel, Music, Baby" The ironically breathy "oohs" and "aahs" are reminiscent of the song "Cool" from the 2004 album. The aura of "Make Me Like You," however, is more commercial and fits appropriately in the era of teen heartbreak expert Taylor Swift.
"Make Me Like You," along with "Misery," will likely be the popular songs from the new album. They're catchy, radio-friendly, and can be easily remixed into bumping house music for a sing-along at any bar or club. They just lack a little soul.
Stefani joined the competition-fueled TV show "The Voice" in 2014, which broadened her popularity to the family demographic. Stefani also met her current partner, country star Blake Shelton, on the show. The two came together after Stefani's divorce to fellow punk-rock musician Gavin Rossdale. Both of these relationships have been dissected and splattered across the media.
"Used to Love You" is another song from her new album that, in light of Stefani's public relationships, no doubt expresses her emotions. The song broadly describes lost love, however, and is only given credibility by our foresight into Stefani's rocky love life. This charade of faux feeling adds to the sleek production of the album.
In the song "Asking 4 It," Stefani recruits rapper Fetty Wap. This move seems gimmicky due to the rapper's recent rocket to the top of the charts. However, a closer look shows us that Fetty Wap's whiny singing is kindred with Gwen Stefani's instantly recognizable voice. Both Wap's and Stefani's harmonic mumblings are effortlessly cool, as well as incomprehensible.
Being in the public eye has dampened Stefani's individual character. She excelled most when she was authentically raw and whimsical. A plastic-covered recreation of this "rawness" is manufactured for "This Is What the Truth Feels Like" in order to mimic the stories from her media coverage. There are probably people who hope to get juicy details from her album that they can't find in People magazine.
Stefani is also appealing to a completely different audience now, as her appearance on "The Voice" has changed her fan base. With her new listeners, she can't go around saying, "This s— is bananas" like the old days.
That being said, anyone with consistently celebrated success that spans three decades has earned the right to make whatever kind of music he or she desires. Stefani remains beloved and continues to solidify her robust reputation in the music industry — even if we sometimes get a little nostalgic.
In the words of Gwen circa 2005, "Look at your watch now / You're still a super hot female."