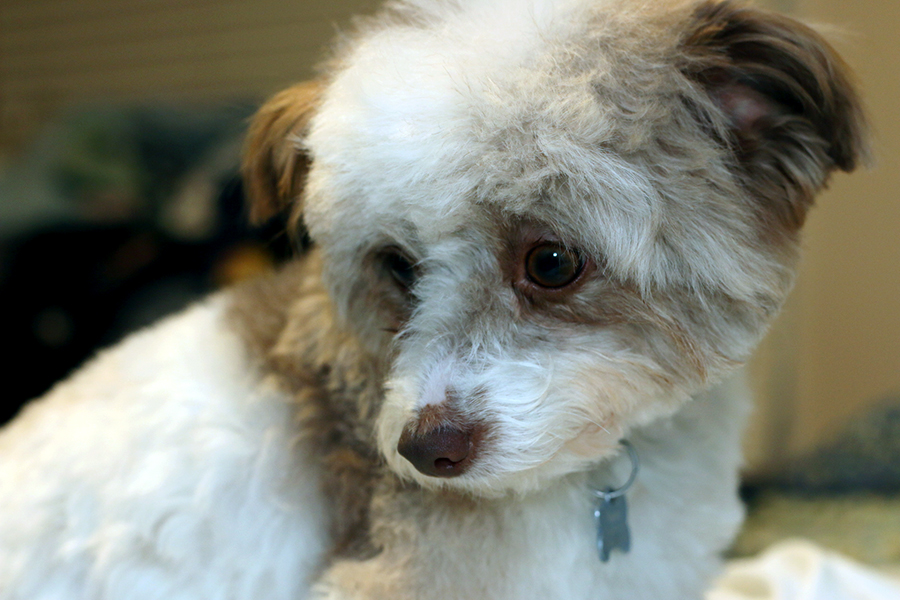 The Massachusetts Senate is currently considering a bill, known as PAWS II, to further protect the welfare of animals, especially those who have been abused.
The bill is an extension of the Protective Animal Welfare and Safety act, or PAWS act, which passed in 2014. The Animal Cruelty Task Force, formed after the passage of PAWS, developed this new legislation, said Michael DeFina, the communications and media relations officer at the Animal Rescue League of Boston.
One aspect of the bill mandates cross-reporting between state human and animal related services. Officers with the Executive Office of Elder Affairs and the Disabled Persons Protection Commission would be obligated to report signs of animal abuse, and animal control officers would have to report any indicators of human abuse.
DeFina said the relationship between human and animal services formed in the bill will likely increase the reporting of both animal and human safety issues.
"This [provision] is based on the defined link between violence against animals, which oftentimes leads to violence against humans," DeFina said. "I think it's a really important step for both animal and human safety issues."
Burns Kristen, 47, of South Boston, a dog owner, said she supported the bill, especially this type of cross-reporting.
"I have two dogs at home, and just the thought of anyone going out of their way to hurt an animal makes me sad," Kristen said. "I never thought about making the correlation between violence against animals and violence against humans, but I'm happy to see that this bill is doing just that. It makes sense to keep tabs on both."
Susan Rae Dickinson, 63, of the North End, said the relationship between animal and human violence is evident in Nicholas Cruz's history of harming animals before carrying out the recent deadly shooting at the Marjory Stoneman Douglas High School in Florida.
"Plenty of serial killers and people diagnosed with psychopathy show little to no respect for animal life," Rae Dickson said. "I think keeping tabs on who all harms animals is a very good way to possibly prevent harm to humans. And vice versa, people who hurt other people should not be able to get their hands on an animal."
Another provision of the bill would prohibit automatic killings of animals involved in animal fighting, an action DeFina said is unfair.
"With these animals, you never know how they're going to act once they're taken out of these situations," DeFina said. "Certainly, some of these animals can be rehabilitated and given a second chance at life, whereas currently they're not given that chance."
The legislation additionally bars insurance providers from denying coverage to owners of certain breeds of dogs that are viewed as more dangerous. This policy, however, does not apply to dogs officially deemed dangerous in certain localities. For example, this protection would not apply to pit bulls in Boston because the city currently prohibits possession of pit bulls.
DeFina said breed-specific legislation is not sufficiently evidence-based and rather reflects the social stigma surrounding certain dog breeds.
Eric Mick, 42, of South Boston, said he sympathizes with profiled breeds of dogs.
"I think it's incredibly unfortunate that we profile dog breeds because they're involved in violence," Mick said. "There have been plenty of dog breeds that have been treated poorly, but it's not about what their genetics are."
To limit animal aggression in general, Mick said there should be measures to ensure dogs are being given to responsible owners.
"If they come from a happy, loving home, they're going to be good dogs," Mick said. "If they're brought up poorly and taught to be angry and to fight, then that's how they'll be. We just have to make sure every dog we send home with someone is going to a loving one."
Dashon Barnes, 29, of Roxbury, said dogs are an important part of the culture in Boston, so he is glad Massachusetts is taking steps to protect them.
"Boston is such a dog-friendly place," Barnes said. "Look around — there are dogs everywhere… Animals are a gift, and anyone who takes advantage of them should face punishment for it."