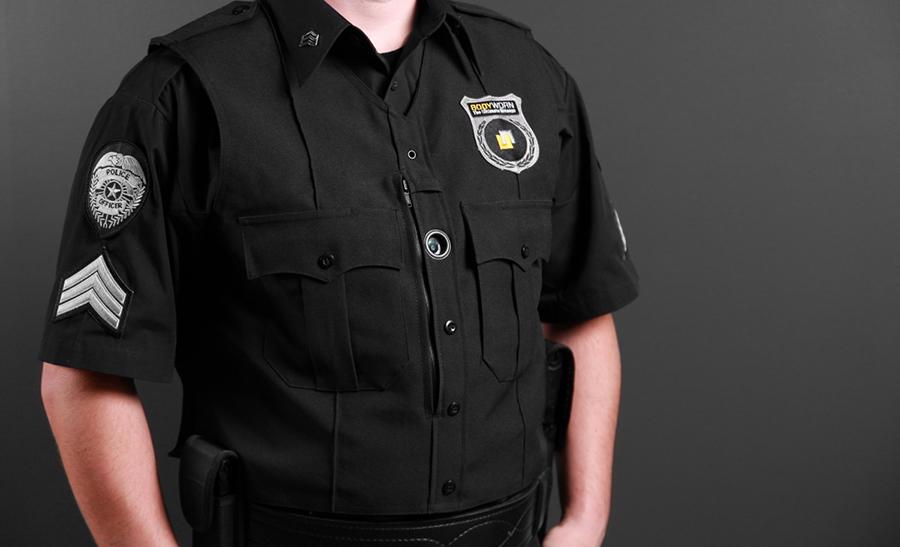 Boston Mayor Martin Walsh announced a 3.8 percent increase to the city police department's budget on Monday, including $2 million dedicated to a permanent, police-worn body camera program.
The City already funded a $500,000 pilot program for 2018, the results of which will be released in June, according to a press release from Walsh's office.
Police body cameras are necessary in interactions between one person and one police officer, Segun Idowu, co-founder of the Boston Police Camera Action Team, said. The body cameras provide accountability and transparency, and are also necessary to provide a neutral third party perspective on the incidents, he said.
The program was found to be successful after a review of the year-long pilot program to the Boston City Council last month, following a controversy when the program was extended last year.
A recent case that a body camera could have prevented was that of a former officer, Zachary Crossen, who was caught on video harassing a civilian, Idowu said.
"Mr. Crossen was actually a member of the pilot program that occurred," Idowu said. "What he did was not caught on camera because the program was over, but what was interesting is that he wasn't doing that when he was on camera."
Walsh announced the program the same day as the hearing, at which it was revealed that Crossen was part of the pilot program, he said.
Idowu said he finds it interesting that it was announced the same day because it would've made Walsh and the Boston Police Department look "incredibly bad" that the program would've continued to be delayed after it "could've prevented something that went viral."
If proper policy is not put into place, Idowu said that proper trust won't be established between the BPD, City administration and community members.
Preston White, 25, of Dorchester, said he thinks police body cameras are an expensive investment for the city.
"Two million dollars is too much money to put toward a program like this," White said. "Police should be expected to abide by and uphold the laws. They don't need to be babysat."
Michael Meltsner, a Northeastern University law professor, said skepticism is increasing amongst police officers.
"This [accountability] is a crisis in policing these days, in part because of the Black Lives Matter movement and the events that led to its creation, but more generally because police are increasingly looked at with skeptical eyes with many citizens," Meltsner said.
Meltsner said body cameras will help hold police accountable in any police-civilian confrontation, specifically confrontations between police officers and minorities. He said he also believes body cameras are not enough to hold police accountable.
"This is a typical American effort to solve a human relations problem with technology, and let's hope it works, but it is not the whole story," he said. "You need an attitude in the professional police department that certain behaviors won't be tolerated."
Idowu, on the other hand, said he thinks everyone benefits from this program. Officers benefit by showing civilians a day in their lives, which can provide models for better training in the police academy, he said.
"Body cameras are shaping the courtroom experience and making it easier for cases to be decided because all the judges or attorneys are asking for the body camera footage and it's confirming or denying what either officer or civilian are testifying about," Idowu said.
Meltsner is not the only criminal law expert who thinks police body cameras are needed, said former Suffolk University law professor Eric Blumenson.
"Body cameras are very important, both as protection for law-abiding police officers, as evidence when there is wrongdoing and, most importantly, as a deterrent to police abuses," Blumenson said.
The first responsibility of law enforcement is to comply with laws and regulations, Blumenson said. Abuses in the field have been recorded enough times to make body cameras a necessity, he said.
Catherine Jones, 33, of East Boston, said she thinks body cameras are an important entity to promote safe policing.
"Police having to wear body cameras means we as citizens can feel safer about them doing the job they're supposed to and upholding the law because there's always a watchful eye on them," she said.
Hannah Schoenbaum contributed to the reporting of this article.