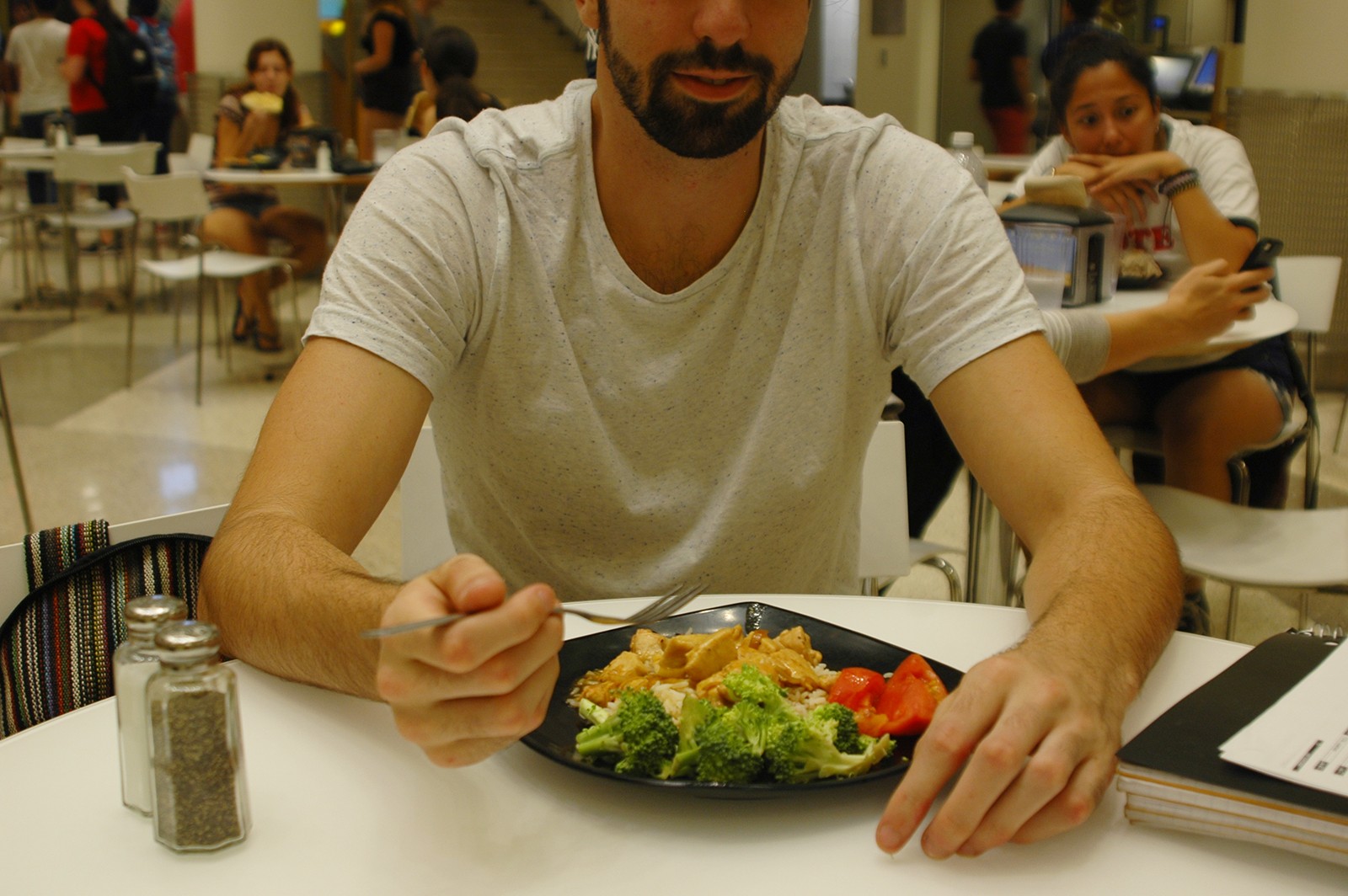 By Mike Reddy and Sophia Brown
The University of Wisconsin–Madison's HOPE Lab released a report this month that found 36 percent of university students surveyed were food insecure in the month preceding the survey and 9 percent experienced homelessness in the last year. These problems affect students at institutions nationwide, including Boston University.
The report defines food insecurity as "limited or uncertain availability of nutritionally adequate and safe foods, or the ability to acquire such foods in a socially acceptable manner."
The report was the HOPE Lab's third national survey, and compiled online responses from 43,000 students across 66 institutions in 20 states and the District of Columbia. Although nearly 600,000 students were invited to participate in the survey, the report states it had a response rate of less than 8 percent.
In the report, the authors wrote, "The low response rates (often south of 10%) trouble us," adding later, "our surveys do not explicitly recruit hungry or homeless students, and we expect that they have far less time or energy to give up for surveys."
Despite the low response rate, the survey raises questions about whether these trends exist with BU students.
BU Provost Jean Morrison wrote in an email that she was saddened by the findings of the report, but that many resources are available to students who may be facing difficulties with food or housing.
"We have encountered, and assisted, students who have been without means for food and/or shelter," Morrison wrote."… On a larger scale, BU continually works to understand the financial need of our students, and we have many scholarships and programs to assist students with tuition and living expenses …"
Students who are brought to the university's attention — by faculty, staff, advisors or direct outreach — are always referred to the Dean of Students Office, Morrison wrote.
"Once a concern such as this is received, DOS will respond directly back to the student – first on an immediate remedy (food and shelter), then working towards a more long-term solution," Morrison wrote.
Issues like these are rare, said BU spokesman Colin Riley. Students who may be facing them should seek the resources at the Dean of Students Office, University Service Center or Yawkey Center for Student Services, he said.
Several BU students said they were surprised by the report's results and the lack of awareness around the issue both at BU and in society as a whole.
Jessi Baron, a junior in the College of Arts and Sciences, said she thinks the results are "horrible" and she feels that it is important that the survey continue to be done.
"Poverty in general is talked about frequently in the domestic sphere, but it's not addressed among college kids," Baron said. "It's not really the demographic you hear talked about."
She added that she would be interested in seeing if the researchers found a correlation between the type of university and the prevalence of homelessness and hunger.
Lucy Levin, a sophomore in the College of Communication, said that while she was surprised by the results, she was not shocked.
"College students come from a lot of different backgrounds, whether that is racial or socioeconomic," Levin said, "and at BU, it's hard to understand those backgrounds because we are surrounded by so many privileged people." Publicizing the statistic, she said, would help people recognize their privilege.
COM senior Nolan Solis said he had not realized that he could be surrounded by people experiencing hunger and homelessness.
"Especially coming from a situation where I'm not dealing with that, I think it's very different and eye-opening to hear those kinds of things," Solis said.
Brigid Lagan, a senior in the Sargent College of Health and Rehabilitation Sciences, said she was not surprised by the statistic, considering how much debt students are willing to incur to gain a college education.
"There are ways to manage it, but it's less accessible for college students, things like the [Supplemental Nutrition Assistance Program]," Lagan said.
Lagan suggested that colleges could implement a dining hall grant similar to the housing grant BU offers, or some sort of "college food stamps" involving free meal swipes.
Baron said she thinks colleges should make their dining and housing plans more financially accessible for students.
"If a student is going to an institute of higher education and can't afford to house themselves, the institution has the responsibility to house and feed their students," Baron said.