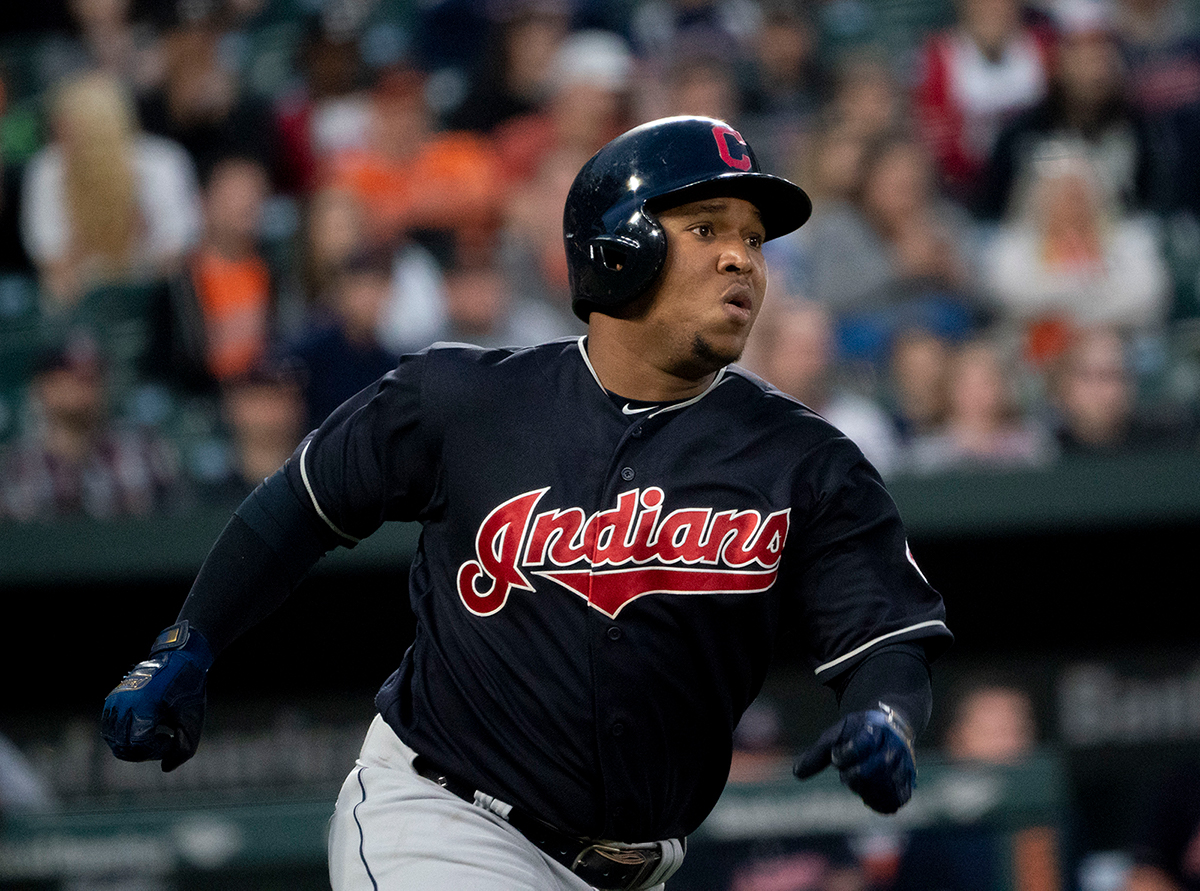 By all accounts, I fall into the "new age" category of baseball writers and thinkers. I frequent Baseball-Reference.com and FanGraphs often, I believe in the value of analytics and sabermetrics and I know more about WAR (wins above replacement) and Twitter than I do about lefty/righty matchups and scouting. "Moneyball" is my favorite movie, for goodness' sake.
Despite my firm membership in this camp, I believe the writers misfired big-time this week — or more accurately, in late September.
The Baseball Writers' Association of America (BBWAA) is the professional organization of baseball journalists that votes on baseball's major awards and on the Hall of Fame, and it is a group to which I hope to one day belong. This week, the BBWAA announced its top three finalists for Most Valuable Player, Cy Young, Rookie of the Year and Manager of the Year in each league. The voting took place before the postseason, and winners will be announced throughout the next couple weeks.
Before I delve into my displeasure with the results, let me offer two quick caveats: 1) Getting into the business of awards snubs is cliche and usually undeserving of sports writers' attention, and 2) Mookie Betts will win the American League MVP, and it doesn't much matter who comes in second.
With that being said, Boston Red Sox slugger J.D. Martinez was majorly snubbed.
The AL MVP finalists are Betts, Los Angeles Angels star Mike Trout and Cleveland Indians youngster José Ramírez. All had phenomenal MVP-caliber seasons. But Martinez should have been on that list.
In 2018, his first season with Boston, Martinez hit 43 home runs with 130 runs batted in (RBI), 188 hits, 111 runs, a .330 batting average and a 1.031 on-base plus slugging percentage (OPS). When you compare these four players in regular season stats, here's how Martinez ranks: first in homers, first in RBIs, second in batting average (behind Betts), first in hits, second in runs (behind Betts) and third in OPS. He's comfortably in the top two.
Earlier this month, Martinez was awarded the Hank Aaron award for the AL, given to the best offensive player in each league. Thursday, Martinez made history as the first ever player to win two Silver Slugger awards in the same season, one for outfield and one for designated hitter.
So why was Martinez snubbed for MVP? There's a clear reason: WAR. In this category, Martinez finished as a distant fourth, with 5.9 wins compared to Betts' MLB-best 10.4, Trout's 9.8 and Ramirez's 8.0.
In just a few years, WAR has ascended in importance in the baseball lexicon, evolving from a fringe statistic used only by geniuses like Bill James to a much more mainstream, relied-upon indicator of value. The statistic intends to measure a player's overall value to a team — that is, the number of wins he brings his team over the average replacement player. For some perspective, the all-time, single-season WAR record belongs to Babe Ruth with 15.0 wins in 1923. The only player in the 21st Century to top 11th place is Barry Bonds, the all-time leader in home runs and steroids. What Betts did this season was historic.
I do believe that WAR has considerable value as a statistic. The ability to boil a player down to a single, tell-all number is very helpful, albeit overly simplistic. It is good that WAR has become an important mainstay in baseball analysis. However, it should not be the statistic. And this season, it appears as though it was.
The value Martinez brought to the Red Sox in 2018, both on the field and off, was very well documented. He served as a quasi hitting coach in the clubhouse, helping everyone around him, including Betts, improve their approach to hitting. He brought veteran leadership to a team of young, rising stars. He filled the power void left by Sox legend David Ortiz following his retirement in 2016. Not only did Martinez lead the league in several statistical categories, but his leadership and teammate values were elite as well.
To return to my caveats for a moment, it seems pretty clear that Mookie Betts will win the MVP. Rightfully so. I'm not here to argue that Martinez deserves the award. And at the end of the day, it doesn't really matter who finishes in second through 750th. But for him to finish out of the top three is to disrespect the incredible season he had, and more importantly, the value he brought to the World Champion Red Sox.
When Betts is crowned MVP Thursday, proper justice will be served to the game's best player this season. But that does not negate the injustice Martinez was dealt by the BBWAA. And you may be thinking, "Is second place for a sports award really this big of a deal?" And to that, I reply — this is no small thing; it's WAR.