When Mehrbano Sethi stepped foot on Boston University's campus, the thought of starting a beauty brand never crossed her mind. She had always had a fervent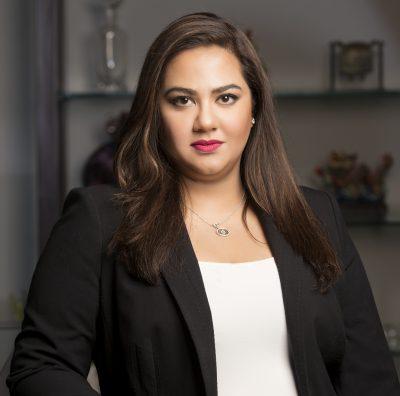 passion for makeup, and vividly remembers rifling through her mother and grandmother's seemingly endless collection of products.
Sethi said while she was in school, she began mixing her own foundations and lipstick shades to match her olive-toned skin as well as her friends' diverse range of skin tones. She said it was not until after she graduated in 2000 and received her degree in international relations that she realized that she wanted to start her own business, Luscious Cosmetics.
Launching the company online was a leap of faith at the time for the Pakistan native, who said she had originally planned to work at the United Nations and had no formal training in business. She looked to her father, an entrepreneur in the energy industry, for guidance even though he voiced skepticism of her decision to build her own business from scratch.
When Sethi started her company in 2007, she said she had to go with her gut when it came to designing an independent company that could produce the best product possible.
The beauty industry at the time was dictate
d by what consumers were responding to from a sales perspective, she said, and it was an era before social media could help customers more easily communicate to brands what kinds of products they wanted to see on the shelves
After doing thorough research, Sethi said she found horrifying information about animal-testing and animal-based ingredients in most beauty products. From that point forward, she said she made it her mission to keep her makeup line cruelty-free and vegan at a time when most companies would not care to consider these factors as they churned out new products.
She said the decision to make all vegan products was based partly on her attentiveness to the cultural sensitivity surrounding animal products around the world as she expanded her company into Pakistan, which has a Muslim majority.
"I was just trying to make a product that [would] appeal to as many people as possible," Sethi said, "which is why we [were] vegan from day one."
Sethi said she dove in head-first with the immediate launch of her first product line in Pakistan, and the brand slowly gained a small yet loyal fan base. By its second year in business, Luscious Cosmetics had really taken off, Sethi said, and she had to create a concrete plan for the future. She decided the next best step was to hire a board of directors.
"At the time it seemed premature, but I wanted the best minds I could find to be able to … minimize the mistakes we would make as we were growing," Sethi said.
Luscious Cosmetics is now a globally recognized cult beauty brand.
Sethi said she predicts a Darwinist fate for most independent beauty brands, who do not always have the best quality products or the conventional wisdom that companies like Luscious Cosmetics have.
"You can give a company a huge capital injection two years out of the gate, but I don't know if they have the experience that is necessary to scale it at that point," Sethi said. "You need time to get to know your market [and] evolve your product and your messaging."
In Sethi's words, "not all indie-beauty is created equal," and at the end of the day, she said it comes down to making the best products possible for the largest consumer base.
"All of our products are easy to use and stand out when you actually use them," Sethi said. "That is the secret to our success."
Down the line, Sethi said she plans to expand her line of cosmetics to be even more diverse. However, she said the development and manufacturing of these products are not in the company's budget.
Her goal is to expand her line of products, including producing foundations in a more "sustainable" and "logical" fashion than other companies, she said.
Sethi, in the meantime, said she made a concentrated effort to be inclusive when it comes to her company's employees. Sixty percent of her company is made up of women, which Sethi said is something she "did by design." The current Lucious product team consists of individuals spanning 12 ethnicities and three continents, according to their website.
Natalya Kamal, the digital content manager at Luscious Cosmetics UAE, said these business philosophies and a predominantly female work environment have positively affected her experience working at the makeup company.
"The environment is more supportive in terms of work-life balance, encouraging forward-thinking practices while maintaining equal opportunities across the team," Kamal said.
Sethi said Luscious Cosmetics has defied and redefined industry standards from its product formulas to its employees.
"We're very proudly women-led, and I believe that is one of the secret sauces to the success of the company," Sethi said.