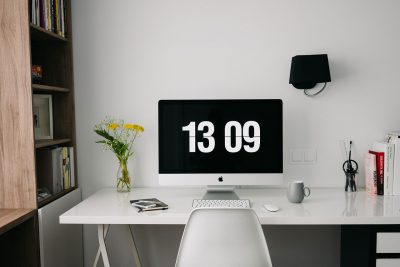 Boston students traveled across the city to converge at Questrom School of Business Sept. 11 to discuss the power of color-coded assignment pads and scheduling highs.
Boston University's Black Business Student Association partnered with the Iota Chapter of Delta Sigma Theta Sorority, Inc. to present the "Saved By the Bell Prioritization Workshop." The Iota Chapter of DST spans across Boston University, Northeastern University and the Berklee College of Music, all of whom helped organize the public workshop.
Nairobi Jeanniton, a senior in the College of Communication, is one of the co-presidents of the BBSA and the second vice-president of the DST Iota Chapter. Jeanniton said she felt passionate about the need for students to learn how to prioritize and brought the two organizations together for the workshop.
"This topic in general is something that has helped us all be successful in one way, shape or form," said Kalkidan Tewodros, co-president of the BBSA and a sophomore in Questrom. "I don't think I would be able to be as involved as I like to be and be connected as much as I like to be if I didn't practice what we were preaching today. I think a lot of the students, gratefully, felt the same way."
The event was split up into four workshops with about six people at each one. The sessions taught ways to study, organize planners, budget and balance social lives, and academics.
Jeanniton ran the workshop about study skills and recommended students stop by professors' office hours within the first week and get to know their own learning style.
"[Tewodros and I] want to make sure that they know that as co-presidents, specifically, we're here if they ever need anything," Jeanniton said. "If they want a study buddy, I'm here to go study with you. If I've taken a class and you need my notes, I'm here to give you those notes. We're really trying to create a community."
The BBSA is rebranding this year to help attract more students to its community. Though BBSA has done considerable work in Questrom previously, the executive board is reaching out to minority students in other schools outside to create a more expansive network.
"The minority communities within schools tend to be really strong because it is easy to pinpoint who those students are, so you get really close to those students, and they become kind of like your family within the home that is your school," Tewodros said. "Branching out and making that home a larger home within the scope of BU is letting students know that they are welcome."
The co-presidents said that the organization is turning its focus on entrepreneurship in different forms other than solely from a business perspective.
Waleed El-Jack, a sophomore in Questrom and treasurer for the BBSA, said he thought the workshop was an exciting way for minority students who want to be involved in entrepreneurship to start building bonds.
"Besides these events, I don't feel like we connect with each other enough," El-Jack said. "I think that's super important for people interested in business because these relationships will not only last in your personal life but will last in your business life as well."
Alanna Underwood, a senior at the Berklee College of Music, said a lot of the tips that were presented at the workshop were helpful to working toward her professional goals.
"If you can see it, it's a lot easier to achieve it," Underwood said. "Visualizing success can help you get there."