I turn 20 in just two months.
Yuck.
I think I just vomited in my mouth. I'm growing up fast, and it's a bit concerning how little I know about being an adult in the real world.
When I was 13, I used to dream about getting to my 20s. I thought I would be able to go out with my friends and come home whenever I wanted without my parents' permission.
Now, I'm really angry at myself for not fully recognizing just how stress-free I was as a teenager. Going on spontaneous trips with my roommate or meeting up with that boy I like without asking anyone is certainly a joy, but what I didn't realize was that this independence has a cost.
Last May, I filed taxes. Taxes. Ten months later, I still don't know what that means. Something about the government? Something to do with money? I'm toast.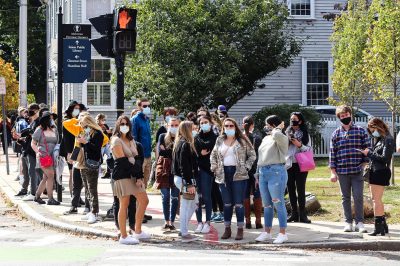 It's ironic. I know how to find the derivative of a cosine function, that oxygen and fluorine are diatomic elements, but I don't know what insurance really is. Most of what school has taught me is practically useless and will get me nowhere in the real world. Here are a few adult things I wish we would all learn in school:
How to budget
Actually, let's backtrack. What even is a budget? I never took an economics class — or any class related to that social science for that matter — in my high school because it was never mandatory. Only the kids who loved math took it, and I was much more focused on finding a major for university.
Budgeting is so important: That's about as much as I know. It's crucial to organize your money and learn how much to spend in each area of your life. This, I'd argue, is much more essential than learning that a water molecule is highly polar.
Interest
I sat down at the bank a year ago preparing to open an account, and the staff whipped out the word "interest." I almost started crying right then and there because what on earth is that? And no, I have absolutely no interest — literally and financially.
Real public speaking skills
I have always been fairly good at small talk, and it's something I take pride in. However, if you shove me on stage and tell me to advise younger students, I would most definitely just stand there and embarrass myself. All I know about public speaking are nine introductory words: "good morning, honorable judges, parents, teachers and fellow students." How is that supposed to enhance my communication skills, especially as a student in the College of Communication?
Stress management
This is almost funny because stress is the one thing school taught me best. When I think about my current time as a student, all I can think about is that one word: stress, stress, stress. All my classes do is pile loads and loads of work, causing huge pressure, yet for some reason, they never teach me how to manage all of it. How do I balance it? It's ridiculous.
Sex
No, seriously. My high school had one sex-ed class every two years. I seriously can't wrap my brain around that. You're telling me they thought it was more important to teach me the formula to calculate the area of a dishwasher rather than the ins and outs of an activity that is key to evolution and reproduction?
And finally, mental health
People my age are known to have terrible mental health. It can come in so many different forms, whether that be from insecurities or PTSD. I have never been to a mental health class in my life, except for those motivational speakers who would come to school and give a great speech to all of us but would then leave us to cope on our own. We always talk about preventing suicide and eradicating oppression, yet no one ever tells us how. No one ever tells us what we can do to cope with our mental health. This is a topic we all should be discussing more — it's the one thing on this list that insures life holds meaning.
There are many more issues in mind I haven't yet talked about. I've barely scratched the surface. I don't know much about the adult world, and I have no clue what's to come, but one thing's for certain: I am so screwed.