Inspiration sparks when you least expect it. For two students at Boston University's Questrom School of Business, the lightbulb moments that led to their sustainable startups emerged from coconut cake and leaving home.
Right before the pandemic, Diran Shahrik, a senior in Questrom, saw that his aunt was baking a coconut cake. Noticing she had only used a quarter of the container of coconut flakes, Shahrik asked her what she was going to do with the rest. When his aunt responded that she'd probably throw it away, Shahrik paused.
"Well, that could be something that we can solve," Shahrik said.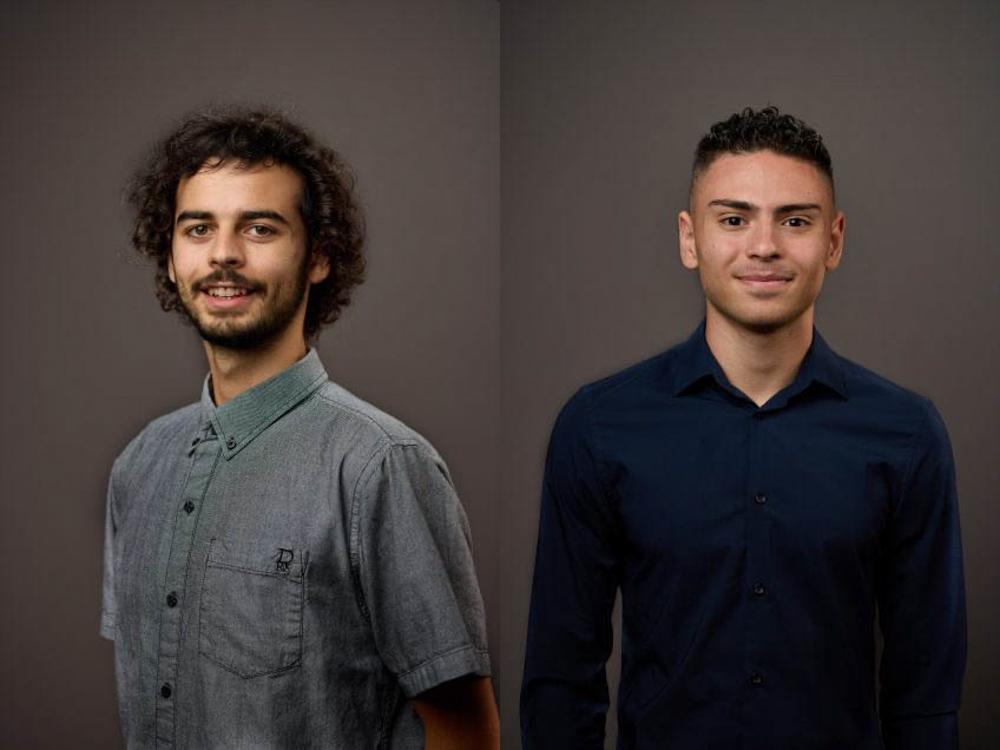 Noah Sorin, a junior in Questrom with an independent concentration in sustainable impact and entrepreneurship, grew up on a farm in Montgomery, Vermont. Sorin said his childhood was embedded with nature.
"From the age of five years old, I was taking our food scraps from dinner out to the compost," Sorin said. "It wasn't hard for me to realize that that was something special and sacred, especially when I moved to Boston."
Both students started their undergraduate careers at BU by bringing their environmentally friendly startup ideas to the Innovation Pathway at the BUild Lab, a space that provides BU students and recent alumni resources and guidance in starting their entrepreneurial ventures, according to its website.
Just a few years later, they were featured on Poet & Quants "2022 Most Disruptive Business School Startups."
Shahrik said he began his journey launching Savor immediately after his arrival on campus through BU's Innovation Pathway and BU Spark! Savor is a mobile web application that collects a user's diet, preferences, weekly budget and family size. The app, he said, formulates both a meal plan and a grocery list that minimizes spending and wasted ingredients.
Shahrik said a notable turning point in his journey to launch Savor was when he first tackled the issue of coding for the app. When hiring a software engineer proved too costly, Shahrik reached out to BU Spark!
Langdon White, a clinical assistant professor in the Faculty of Computing and Data Sciences and a technical director for BU Spark!, explained the process of finding students to code.
"What Spark! tries to do is … give what was referred to as experiential learning opportunities to what we now jokingly refer to as tech adjacent students," White said.
White joined the BU community in August of 2021, but has been involved with Spark! since 2018. Having a strong background in software consulting as well as having assisted in the creation of many start-ups, White said he often independently offers advice to students, including Shahrik, on their projects.
Sorin said he participated in the First Year Innovation Fellowship through the BUild lab, where he got the idea for his startup, called Idori.
The First Year Innovation Fellowship gives students $500 to put into either a profit or a nonprofit venture. From there, students begin by interviewing 20 different people for feedback on their startup idea.
Combining his passions for both sustainability and education, Sorin said he interviewed teachers and children, asking questions surrounding environmentalism and the extent of their knowledge on climate change.
"I learned that kids don't really learn about [climate change] until later in life," Sorin said. "The average student in the United States doesn't learn what climate change is until sophomore year of high school when you develop habits."
With that came his idea for Idori — a means to create educational content and resources for teachers and parents to make sustainability easier.
"Four or five year olds are fully capable of understanding these concepts," Sorin said. "It's just a matter of how we introduce it to them in a way that's empowering and not terrifying."
From there, Sorin moved on to conducting customer discovery interviews, creating a five year roadmap, developing distribution channels and attending a 10-week intensive entrepreneurship program designed to provide real-world entrepreneurship experience.
Idori seeks to help children develop sustainable behaviors from a very young age. Sorin has written three children's books thus far and created toys that make climate change a digestible topic for children. He has now partnered with Boston Outdoor Preschool Network to create curriculums that go along with the resources he provides.
Sorin's books are each focused on one topic, including deforestation, ocean conservation and air pollution. Along with the books, he has produced stuffed animals that match each character and bring the stories to life.
"The main reason that parents don't talk about these issues is because they don't want to give their kids extra anxiety," Sorin said. "Climate change and sustainability are often scary concepts … but there's lots of ways to talk about these concepts in an empowering way, telling kids, 'Hey, you can make a difference in your own behaviors.'"
With support from both the BUild Lab and BU Spark!, Shahrik and Sorin have made strides in their startup ventures since they were freshmen. From "Benjy the Treemonger" teaching children ways to alter their daily behaviors to prevent deforestation to creating meal plans on a budget that limit food waste, both students have developed creations the world has never seen.
Identifying a problem and a solution is just the beginning for the two innovators.
"A lot of my friends will ask me the same kind of questions like, 'How did you start this?' 'Why did you start this?' 'Why are you doing all these things?' and … my question always is, 'why not?'" Shahrik said. "At the end of the day, if it fails, it's still a great learning experience, and you take that to your next venture."