Christopher Hope, a lecturer in the College of Communication at Boston University, was introduced to the world of media at 10 years old when he used to accompany his mother to her paid internship at a local television station in Atlanta, Georgia.
Growing up, Hope saw his mother suffering through the "double-edged" oppression of racism and sexism in the 1990s, fueling her depression. When she died from an overdose at the age of 57, it galvanized Hope to change the scope of the people being left out of opportunities in the entertainment and media industries.
"That was a very powerful point in my life," Hope said. "When you think about the media industry in America and at large, there's a large population of underestimated people."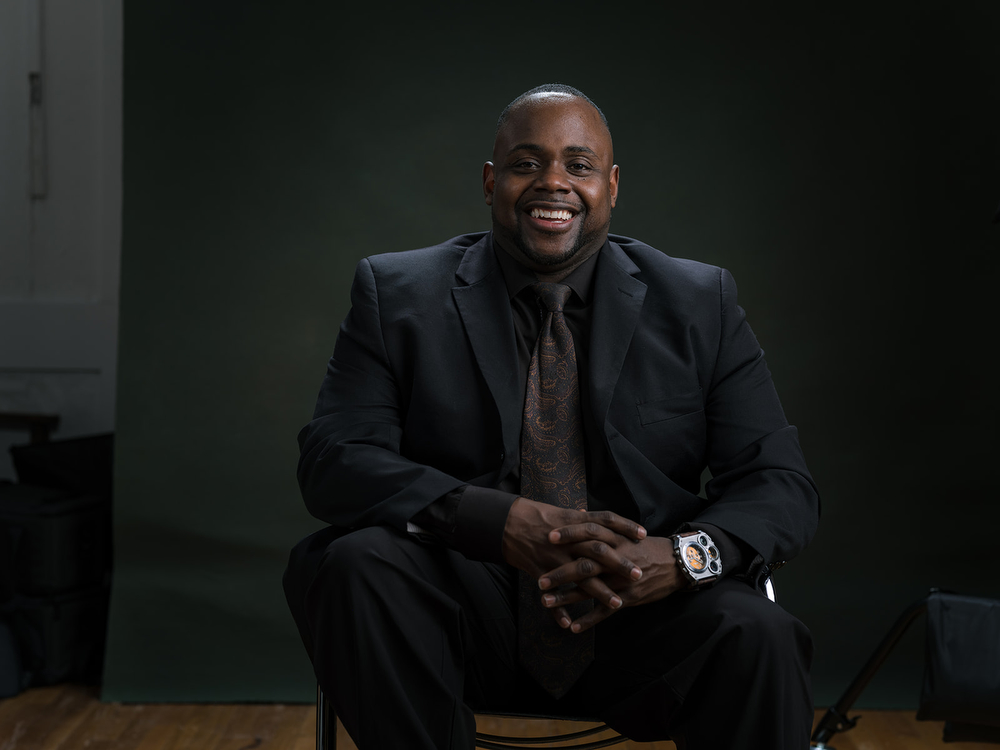 That change came in the form of Loop Lab, a non-profit organization that empowers women and young people of color in the audio-video industries by providing audio and visual production training for young adults of color.
"It's an awesome opportunity for young adults who historically would not have access to Boston University College of Communication or spaces like Emerson," Hope said. "As we're talking about creating a more equitable society, we have to really push the needle forward on access."
That access, Hope said, is important because there is immense power in "underestimated" communities being able to tell their own stories.
"If they're not able to really get their voices out there and develop an opportunity to share stories that are relevant from their communities, those stories are going to be created by corporations and folks that are not coming from those communities," Hope said.
Loop Labs has previously worked with WBUR, GBH, Audible and other media organizations, including Boston-based nonprofit organizations that need social media marketing work or media work.
He created another organization called Loop Lab Studios, which is a production studio where he hires alumni that graduate from their training program, where they get hired by other organizations to make videos.
He then also created a consultancy called Equity Intelligence Consulting, where he does diversity equity inclusion training.
"It really became important to me, for me to give back to the next generation of content creators, creatives, marketing people and filmmakers that are looking to create something new looking to develop something original, but may not be sure how to bring it into the world," Hope said.
At BU, Hope teaches Media Entrepreneurship, which he said is geared towards not just the theory of business but also going through case studies to help in real-life implementation.
His student Emiley Garcia-Zych, a junior in the College of Arts and Sciences, said the class would look at case studies, such as Spotify and "The Hunger Games" promotional material.
"[Hope is] very accessible as a teacher, and I think that he's very invested in the futures of his students beyond just our class," Garcia-Zych said.
Another one of his students, Cynthia Li, a junior in COM and Questrom School of Business, agreed that Hope seeks to "help his students as much as he can." She said he sends weekly emails to update his students on what he did as an entrepreneur in an effort to "inspire" them.
"He's really open to any input," Li said. "He's not only teaching us or trying to educate us about entrepreneurship. At the same time, he's a really good listener."
When it comes to "moving the needle," on diversity in media, as Hope put it, he sees education as vital.
"I think there has to be more education with the general public about critical thinking, and not just with the news, but even stories, ideas, the movies," Hope said. "I think that education piece is critical. We have moved the needle a little bit, but there's a lot more that needs to be done."