The average college student might be sitting through hours of lectures and dozing off in windowless, uninviting classrooms each day. But, that doesn't have to be the fate of a Boston University student. 
Instead, BU students have the city of Boston at their fingertips and resources that each college provides to ensure hands-on learning opportunities. Though these experiences are optional, many faculty members and students would urge everyone to try at least one, as learning outside of the classroom can make the BU experiences that much better.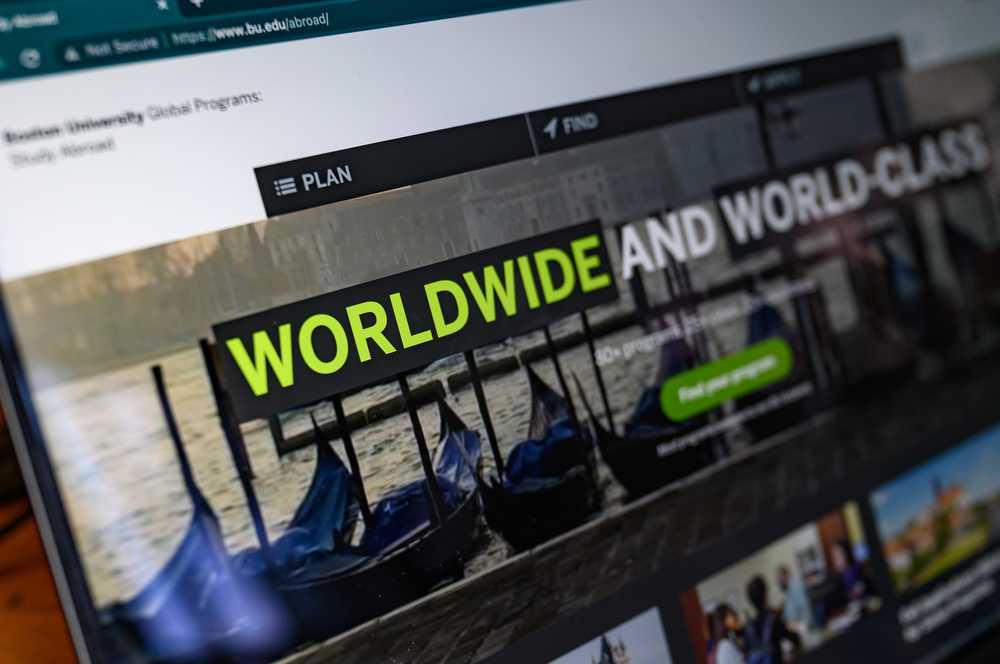 Study Abroad
BU has a very extensive study abroad program, with different locations and programs available to each college and major. 
Aidan Walsh, a rising senior in the College of Communication, recently studied abroad on the London internship track. Many BU study abroad programs offer internship opportunities, which allows you to gain real world experience in your field. 
"It was great to have an internship that was related to journalism," Walsh said. "I could deepen the skills that I've learned so far and do it in a completely new place and facing different challenges."
She said that living abroad made her a stronger person and added to her character.
Though the semester abroad comes with challenges, such as cultural differences and being far from the BU community, Walsh recommends studying abroad during the time spent as a BU student, especially for the personal and academic growth that comes with it. 
 "It's kind of hard to regret going abroad, I think," Walsh said. "No matter what, you're going to learn so much about yourself and you'll come out a new person and have all these skills."
Perform
Whether a student in the College of Fine Arts or not, there are bountiful opportunities to supplement a BU education with performance. 
The College of Music hosts hundreds of performances each year, allowing students to gain experience in front of live audiences. A dozen seniors are even invited to perform at the prestigious Weill Recital Hall at Carnegie Hall in New York City each year. 
For thespians, there are also many opportunities to display what content learned in class through quarterly productions. These range from popular musicals and plays to masterclass projects and workshops. 
Rather than sitting in lectures, theater students participate in studio learning, practicing and applying what they've learned onstage. Even as a student outside of CFA, BU on Broadway is a club open to all. BUOB hosts multiple shows a year, where everything from costuming, lighting and acting is done by students. 
Create a Business
Students in the Questrom School of Business participate in Questrom Cross-Functional Core that culminates in creating an actual business plan. Four Questrom classes — Introduction to Corporate Finance, Analytics, Marketing Management and Operations Management — as well as a semester-long business plan project encompass the core requirement. According to the Questrom website, in Core, "Students work in teams across the disciplines of finance, marketing, operations management, and business analytics to develop a product or service, and create a full-fledged business plan." 
However, non-Questrom students can take business courses and learn from business professionals, many of whom work, or have worked, in corporate America. Plus, the skills learned have culminated into students creating real businesses. 
An example of this is ShopSwapp, a buying and selling platform for BU students. The platform was started by College of Engineering seniors Katie Hill and Mikayla Crowley in 2022 and inspiration sparked from a class taken for their concentration in technology innovation. The start-up they were required to pitch in class turned into a real business venture, allowing them to become finalists in BU's New Venture Competition. 
While these opportunities may provide an idea of the vast number of ways students can learn hands-on at Boston University, they are not all-encompassing. BU offers many clubs that allow for low-stakes and low-commitment ways to gain real-world experience in areas related to class material or not. 
For example, a journalism major can learn hands-on  about the world of broadcasting with BUTV10, photograph for a magazine, such as the Buzz, or even write for the Daily Free Press.